The new PrimeLineST tissue machines have a design speed of 2,000 meters per minute and a paper width of 5.6 meters

January 27, 2016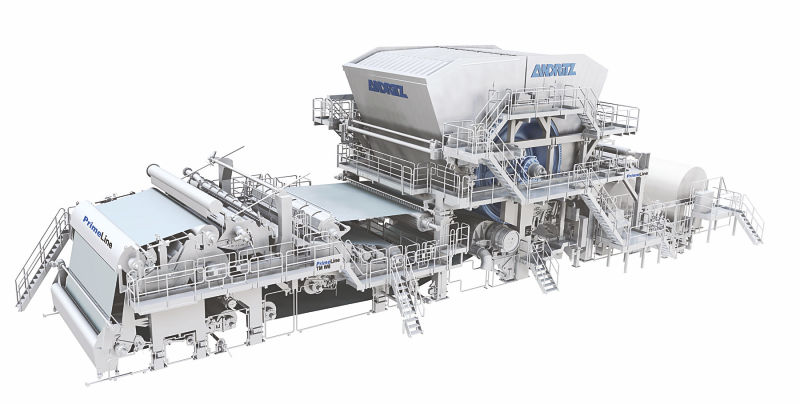 International technology Group ANDRITZ has received an order from Guizhou Chitianhua to supply two tissue machines (TM5, TM6) with steel Yankees for a mill in Chishui city, Guizhou Province, for the production of high-quality facial wipes, toilet paper, and handkerchief paper. The start-up of TM5 is scheduled for the end of 2016 and of TM6 for the beginning of 2017.

The new PrimeLineST tissue machines have a design speed of 2,000 meters per minute and a paper width of 5.6 meters. The machines of this type are currently unique on the market because they combine a high-performance Yankee with a steam-heated hood. Both Yankees for Guizhou Chitianhua are made entirely of steel, have a diameter of 20 feet, and hence are among the largest in the world. They enable a high drying capacity and achieve remarkable cost savings compared to systems operated with gas because of usage of steam.

Both Yankees will be manufactured at the ANDRITZ steel Yankee business center in Foshan, China, which offers customers in China state-of-the-art manufacturing, local field service, and quality management.