In this association between Hayat Kimya and Kӧrber, multiple Perini Constellation™ S8 lines are installed in a new, 210,000-tonne capacity plant.
February 23, 2021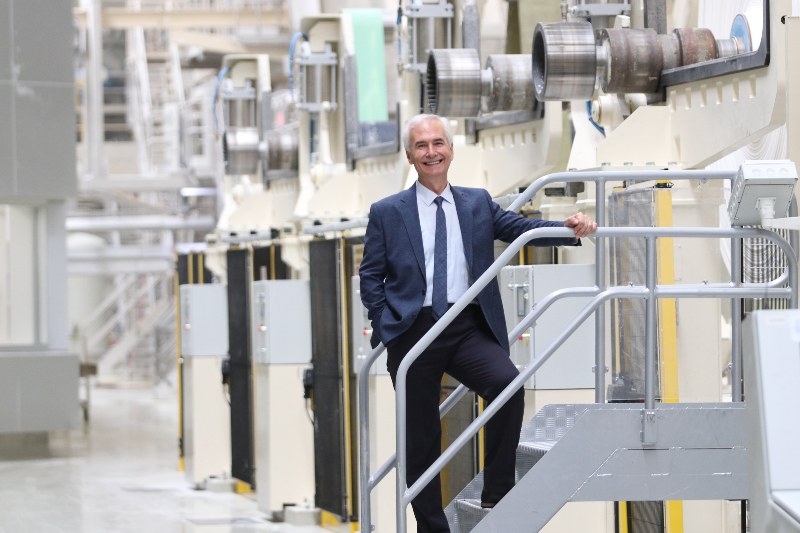 In Russia, consumer demand for innovative, premium quality tissue products has risen dramatically, driven by tissue manufacturer Hayat Kimya's leadership in innovation, product differentiation, and quality. As part of its strategic response to the increasing demand, Hayat Kimya is expanding its production in Turkey and Russia with the installation of multiple Perini Constellation™ S8 lines supported by Körber Business Area Tissue's reliable customer care.
In addition to lines in Turkey, Kӧrber is supporting Hayat Kimya's installation of Perini Constellation™ S8 lines in a new, 210.000-tonne capacity plant, set for completion by fall 2021 in Kaluga, Russia, just outside Moscow. Hayat Kimya's investment in the new lines, including wrapping, bundling, and embossing equipment, will make the company the largest tissue manufacturer in Russia and help catering for the increasing demand for premium tissue products in the Russian market.
Alessandro Granucci, Regional Sales Manager for the Körber Business Area Tissue commented "Hayat Kimya introduced premium quality, better-rolled bathroom tissue in three, four, and even up to six plies, elevating consumer expectations while also meeting market demand for such high-quality tissue. Now, one or two-ply products are rarely, if ever, found in the Middle East and Eastern Europe. Today's consumers demand premium options, and Hayat Kimya is well-positioned to meet their expectations as well as to continue its leadership position in the market."
Kӧrber's reliable solutions and customer care support Hayat Kimya's delivery of on-demand, premium-quality products in a global tissue industry facing challenges such as – pulp price volatility, a scarcity of skilled operators, and growing demands for sustainability and overall operational efficiencies. As industry partner, Körber supported its continued growth into the largest tissue converter of Africa, the Middle East, and Eastern Europe.
Hayat Kimya Global Tissue Production Director Lütfi Aydin values the longstanding advantages of the Kӧrber partnership as highly as he does the technologies. "We strongly believe in Kӧrber equipment," he said. "It's truly the best technology available for optimizing production efficiency and achieving best quality."
Perini Constellation™ S8 lines' proven advantages include enhanced product quality, simplified line operations and increased operational efficiencies. These benefits make them the right choice for Hayat Kimya — and have led to sales of more than 100 Perini Constellation™ S8 lines worldwide over the past five years. Perini Constellation™ S8 solutions offer the most uniform rewinding at all speeds and perfect rolls from the first to the last sheet. As a result, customer satisfaction for product quality is close to 100% and over 85% of global customers reported improved operational efficiencies of at least 10%.