Implementation of Ilim's investment program will allow in meeting the growing demand for tissue and packaging materials.
December 15, 2020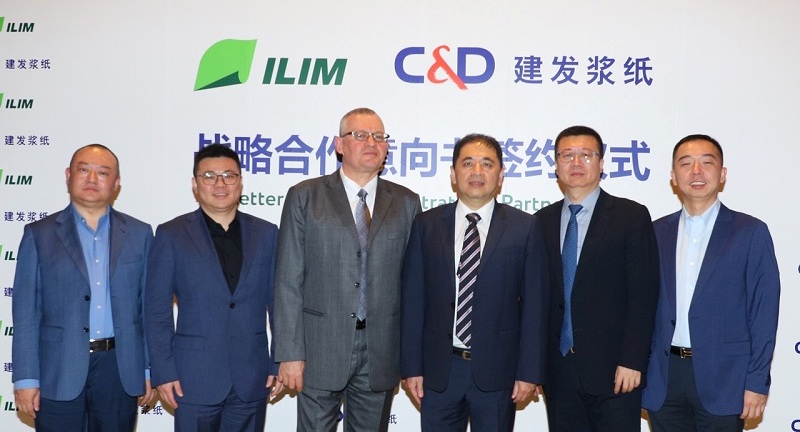 Ilim Group, a leading Russian manufacturer of pulp and paper products, is becoming a key market player in Southwest China. The group has signed an agreement with Xiamen C&D Corporation, one of its key partners, on paperboard and pulp supply to the provinces in Southwest China via the Silk Road. As agreed, pulp will be supplied to paper mills in Sichuan, Guizhou, Yunnan and Guangxi provinces, as well as to Chongqing direct-administered municipality.
This project will allow Ilim Group to increase its export volumes significantly as part of the Belt and Road transportation and logistics system (the Silk Road).  By 2024, Ilim Group plans to deliver to Southwest China up to 300,000 tonnes of paperboard and 180,000 tonnes of pulp per year.
By 2025, Ilim Group will increase aggregate output of its mills by 1 million tonnes of finished products. Construction of a new pulp and paperboard mill in Ust-Ilimsk with a capacity of 600 thousand tonnes is one of Ilim's key projects which will be completed in 2022. Proximity of its Siberian Mills to China gives Ilim another competitive advantage.