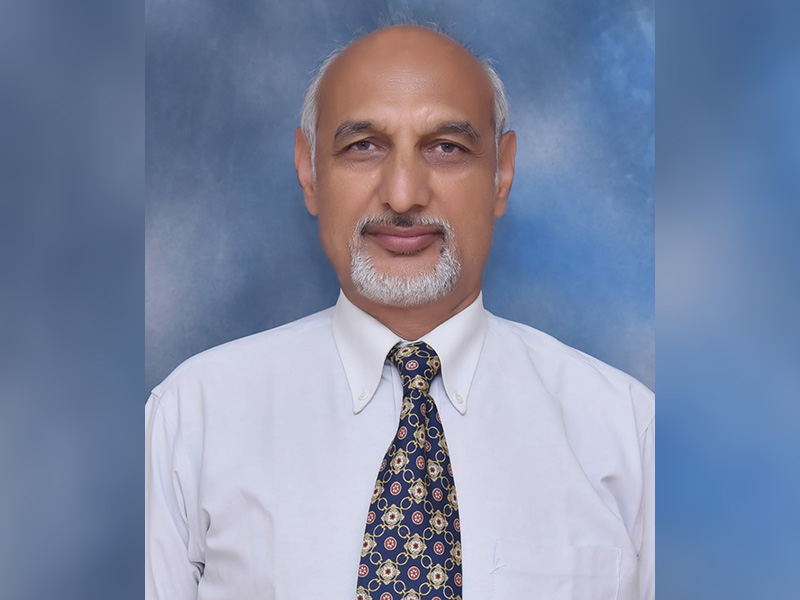 Shreyans Industries Ltd. has initiated a number of in-house water consumption strategies in different operations of production. With the purpose to conserve water and reduce the use of fresh water at our mill, we have focused on utilizing recycled water in a number of ways and processes; for instance, machine backwater is being used in bleaching section, pulp dilution as well as in raw material washing. Moreover, the water-pressure in the main supply line has been reduced so as to minimize the fresh water consumption in various sections of the mill. If it is adjusted to be at high pressure, then, low-volume showers are being used to lower the consumption of fresh water. We have installed flow meters at all the sections to keep a strict vigil and monitor our fresh water usage.
We have instituted a counter current washing system in unbleach and bleach section of the pulp mill.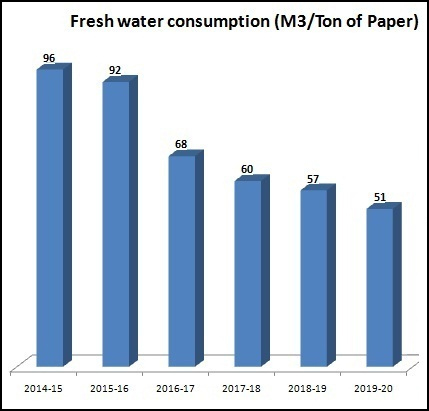 In the past few years, we have steadily reduced the consumption of fresh water in our facilities, and treated wastewater or recycled water is being used in the plantations — a practice that enables us to maintain and check our usage of water. In fact, approximately 40% fresh water consumption in raw material washing has been replaced by treated effluent. The treated effluent is also being used for gardening, floor cleaning and chemical preparation.

We ensure that only backwater is being utilized in pumps for sealing instead of fresh water. Furthermore, there are high efficiency brown stock washers which are followed by ODL washer with counter current washing system results in lesser consumption of water.

In our water treatment system, the backwater of washers is used in self dilution. Afterwards, the foul condensate water is utilized in raw material washing/in raw material cooking and in pulp washing. Thus, we maintain a systematic and structured system to monitor and control our consumption of fresh water and use the treated water in a number of applications so as to conserve water at our mills.