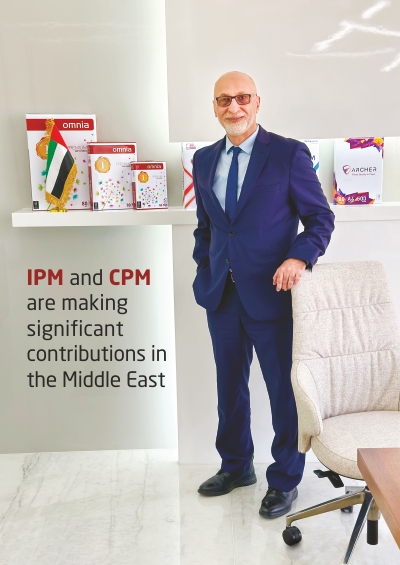 Ittihad Paper Mill (IPM) is a flagship project owned by the UAE's leading private holding group, Ittihad International Investments LLC. With a production capacity of 320,000 TPA, it is the first printing and writing paper production facility in the GCC and the largest in the Middle East. IPM also has a sister company, Crown Paper Mill, which is one of the largest tissue paper mills in the Middle East. Crown Paper Mill manufactures jumbo tissue rolls with a 100,000 TPA production capacity and is now gearing up to increase its capacity by 60,000 TPA. In a recent interview with Paper Mart, Mr. Abdullah Al Khateeb, Managing Director, Ittihad Paper Mill, talked about the mill's capacity, product portfolio, raw materials, and the future development plans at Crown Paper Mill.
Paper Mart: Please give us a brief walkthrough of your company, along with its major milestones.
Abdullah Al Khateeb: Ittihad Paper Mill is a printing and writing paper mill, established in the year 2019 with a production capacity of 320,000 TPA. We are proud to be the first printing and writing paper production facility in the GCC and the largest in the Middle East. We produce paper ranging from A3 and A4 to folio sheets as well as paper rolls. We export our paper to approximately 66 countries worldwide, including regions like the Far East, Middle East, Europe, Africa, USA, and South America, with our focus on the Middle East and GCC region. Due to our superior quality, logistic network, technical know-how and prices, we are able to compete on a global scale. We also have a sister mill called Crown Paper Mill, which manufactures jumbo tissue paper rolls. Crown Paper Mill is one of the largest tissue paper mills in the Middle East, with a production capacity of 100,000 TPA. Due to the growing consumption of tissue paper in the region, we are continuously growing, and planning to expand in the Middle East.
Watch: JMC Paper Tech Launches New Subsidiary JMC Papers
PM: Kindly tell us about the raw materials used in your paper production.
AAK: With regards to the printing and writing paper, and the tissue paper industry, the main raw material is pulp sourced from eucalyptus. We buy around 400,000 tons of pulp every year, making us the biggest buyer of pulp in the area. Major suppliers from whom we buy from are Brazil and other parts of South America, as well as the Far East. Softwood on the other hand, are mainly sourced from Europe and Chile. Having said that and interestingly because of us, the UAE has now become a landmark destination in the pulp industry.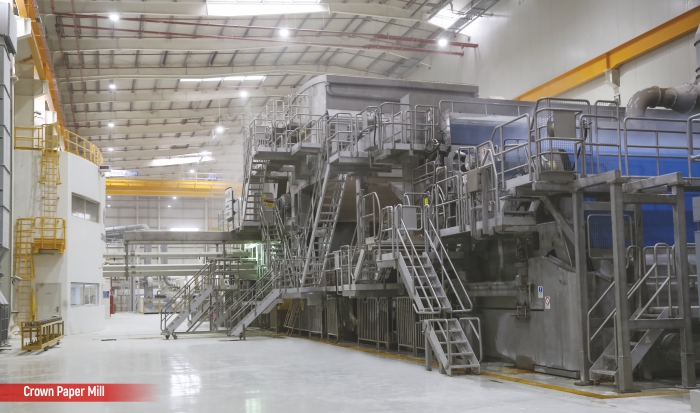 PM: Could you share any recent or future developments from your end?
AAK: There is an upcoming development at Ittihad Paper Mill's sister company Crown Paper Mill. Initially, Crown Paper Mill had 2 machines. However, 3 years ago the mill got a new tissue machine from Valmet, having a capacity to produce 60,000 tonnes. Since we have a professional team coupled with years of experience in running paper machines, we decided to add another machine in Saudi Arabia. To execute this, we have signed a contract with Valmet and are expecting to start the construction of the plant by 2024. This expansion will increase Crown Paper Mill's production capacity from 100,000 TPA to 160,000 TPA.
Also Read: Abu Dhabi National Paper Mill: Nurturing Sustainability with 95,000 TPA Tissue Manufacturing Capacity
PM: What are your thoughts on sustainability in the paper industry?
AAK: Sustainability is a major component for both Ittihad Paper Mill and Crown Paper Mill. We always use FSC pulp in our production process. Sustainability to us means reducing emissions from the mill and protecting our environment including the communities that surround us. We are well aware that Environment and Sustainability plays a vital role in our industry, and we take it very seriously.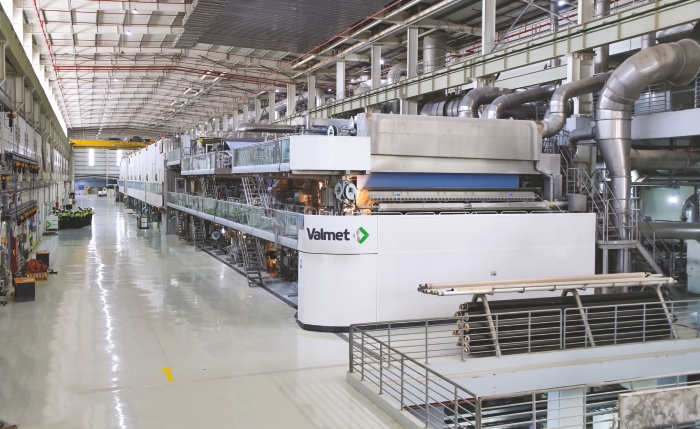 PM: Please share your insights on the paper industry in the Middle East market.
AAK: The tissue market is growing in the Middle East. There are two reasons behind this – increase in population and change in the standard of living including a cultural shift in the Middle East. As a result, people are consuming more tissue and are hygiene conscious. Hence, if you review the last fifteen years of the tissue industry, you will see how tissue paper became a major component, how tissue consumption started increasing and why the number of tissue mills increased tremendously. However, in the printing and writing industry, the story is still unstable. Although the industry has witnessed growth in the Middle East, the global scenario is unstable. The industry has seen a decrease in demand in Europe, stability in the USA and growth in China. The difference in local and global markets is because of the industrial standards. If you compare per capita, the difference is huge between the Middle East and Europe as far as the paper consumption is concerned.