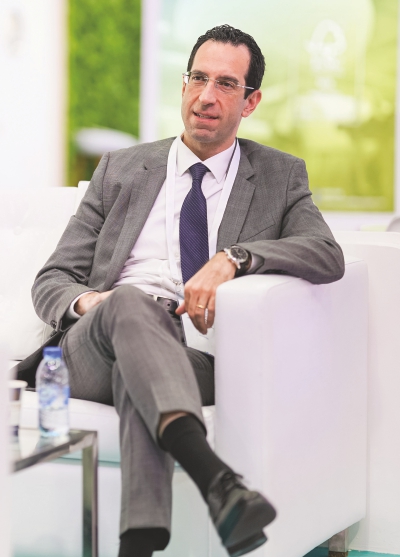 UAE-based Abu Dhabi National Paper Mill was established in 2000, and is spread over an area of 60,000 sq m. The plant, with a production capacity of over 90,000 TPA, consists of three Crescent Former Machines each with a 30,000 TPA capacity. Promoting sustainable development, the FSC certified company also houses a de-inking facility to reutilize waste paper. In a recent interview with Paper Mart, Mr. Michael Shamma, General Manager, Abu Dhabi National Paper Mill (ADNPM) shared with us the company overview, manufacturing capabilities, sustainability policies and paper industry in the GCC and UAE markets.
Paper Mart: Could you please give us a brief walkthrough of your company?
Michael Shamma: Abu Dhabi National Paper Mill is a tissue manufacturing company. Being one of the leading manufacturer of hygienic tissue jumbo rolls in the UAE, we house 3 state-of-the-art machines at our facility, including the latest Advantage New Textured Tissue (NTT) machine that produces world-class tissue paper from the highest grade virgin pulp. The machines have a capacity of around 30,000 tonnes each. Therefore, we have a total production capacity of over 90,000 TPA. Our company is 100 percent FSC certified and our raw materials are responsibly sourced from forests in North America, Latin America and Scandinavia. Our major product market is in the UAE and GCC region, and we also export products to Europe and North America.
Watch: JMC Paper Tech Launches New Subsidiary JMC Papers
PM: Kindly shed some light on the recent developments at the company.
MS: We have recently invested in a new water treatment facility, in order to reduce water consumption for the production of our jumbo tissue rolls. It is an essential effort that we are making to contribute more towards preservation of the environment. We have invested a large amount on reducing water consumption and are continuing this effort on all paper machines.
PM: Please shed some light on how COVID-19 affected trade in the paper industry?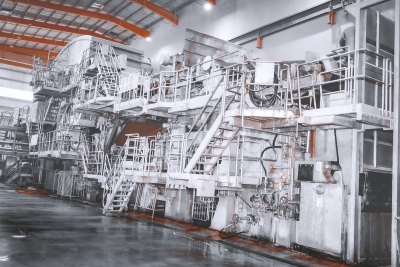 MS: During the past few years, when the global economy was affected by the post-Covid logistic bottleneck, all manufacturers moved from global geographic distribution to regional distribution. We were only able to sell locally and to the GCC because the container rates were simply too high to export. Last year, we sold approximately 50 percent to the UAE, 45 percent to the Saudi market and 5 percent to other markets. Our export business to Europe and North America was hindered due to the high container rates. However, the container rates have now come down and we are hoping to increase the share of our exports to foreign markets.
PM: Please tell us about the sustainability policy at ADNPM.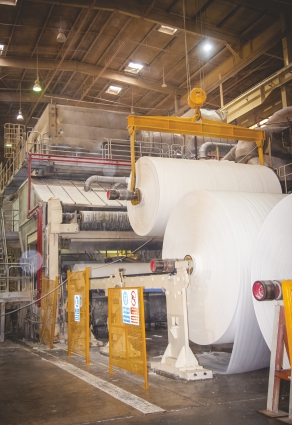 MS: Our company is very proud to be part of the circular economy. It is a model of production and consumption which involves reusability and recyclability (among other factors) of materials and products for as long as possible. Our raw materials are sourced from responsibly managed forests, which are 100 percent FSC certified. These forests are limited in size. Our suppliers plant seeds, grow the trees, which are then harvested after many years. Seeds are then re-planted within the same area. Thus we are only sourcing renewable material. We also have a de-inking facility within our factory, where all the utilized and consumed paper is reused. Therefore, we reproduce tissue paper which we call 'Super Commercial', which is recycled paper with a white or off white color. We also produce recycled brown paper made from recycled fibers which we purchase from the market. In this way, we are contributing to the sustainability movement.
Also Read: Keryas Paper, Oman to InvestUSD 40 Million in New Paper MillProject in UAE
PM: What are some major challenges faced by the paper industry and how can they be resolved?
MS: There is a common misconception in the community that the paper industry harms the environment. On the contrary, since we are part of the circular economy, the raw material that we are sourcing is a sustainable resource and since all the products we produce can be recycled, we are contributing to protecting the environment. We believe that as paper manufacturers, we should focus more on creating awareness among the community that the paper we are consuming is not wasted and comes from renewable resources. We have to transfer that message to the community by advertising the beneficial outcome of that product vs the non beneficial outcome. Everything that is sourced by renewable resources is the solution that will contribute to a greener environment.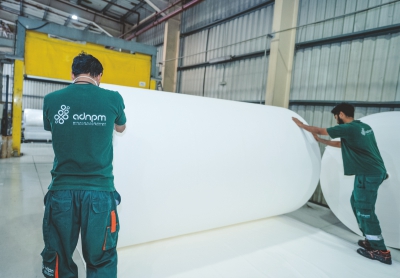 PM: Please share your insights on the paper industry in the UAE and GCC markets.
MS: The main grades in the tissue industry are facial, bath and kitchen. In the GCC, we see a large growth due to increasing population in the region, especially in the facial and bath and kitchen grades, between today and 2030. At Abu Dhabi National Paper Mill, we are continuously trying to provide solutions to our customers, and have no limitations whatsoever in terms of product development nor geographical distribution.