"A host of solutions based on recyclability, light-weighting, plastics substitutions are growing to drive packaging papers/boards, beverage packaging, molded pulp and newer bio-based materials."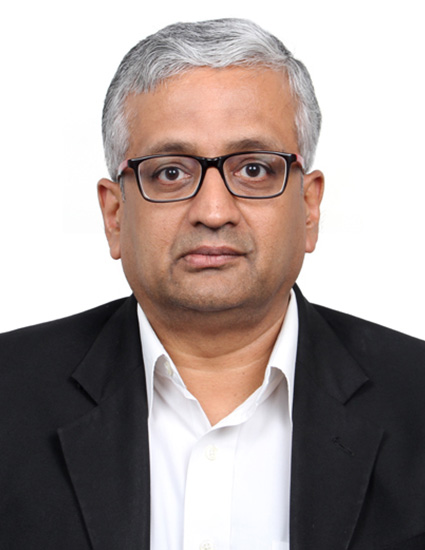 Excerpts of the interview with Mr. S.N. Venkataraman, Executive Vice President-Marketing & Commercial, ITC-PSPD:
Paper Mart: As there has been a huge upward trend in the recyclable packaging materials market owing to the awareness of consumers about the environmental and social advantages of recyclable/biodegradable packaging products; what are your views with regard to the future of the market and how big a role will be played by the innovations in the sustainable material solutions?
S.N. Venkataraman: There are four main influences on how sustainable packaging is projected to grow: change in consumer perception and behavior, affordability and cost of switching to more sustainable packaging, how consumer and packaged goods brands integrate sustainability with their value proposition, and the Government and regulations which influence FMCG and other businesses by way of extended producer responsibility requirements.
Waste management concepts began with the three R's of Reduce, Reuse and Recycle and have now morphed into the seven R's of sustainability. Papers and paperboards stand to gain as it is the only renewable packaging material and moreover, it has an established collection and recycling system. The other major benefit unique to paper packaging is the direct relation between the usage of papers from wood pulp and carbon sequestration and the mitigation of climate change.
Innovations in new materials/substrates and pack design are taking place at a rapid pace viz: bio-based building blocks, light-weighting, shift to mono-materials, ease of recyclability, shift to circular solutions, etc. We are seeing more interest in materials that are increasingly being based on bio-based sources.
PM: How cost-effective and efficient is packaging paper/board as compared to other alternate packaging materials?
SNV: We must begin with the original idea that a package should save more than it costs, and incorporate the newer idea that, it should be part of a more effective holistic solution, as far as consumers, brand-owners, packaging suppliers and regulators are concerned. As a secondary packaging material, paper/paperboard has always been the preferred choice due to a number of advantages that it offers, viz. protection, tactile feel, unitization, shelf appeal and a well-established recycling system. In this case, challenge for paper is to increase its share in secondary packaging.
While as a primary packaging material, the new barrier coated papers and boards can replace alternate materials such as plastics in some of the low to medium barrier packaging applications. Here, in this context, the challenge is to explore overlapping areas in primary packaging; for instance, small consumer goods like a scrub/brush need not be packed in a plastic based laminate and can instead be packaged in paper/paperboards. Moreover, we are seeing such trends with e-commerce companies that is, the pouches, pads and the delivery boxes are increasingly using paper-based materials.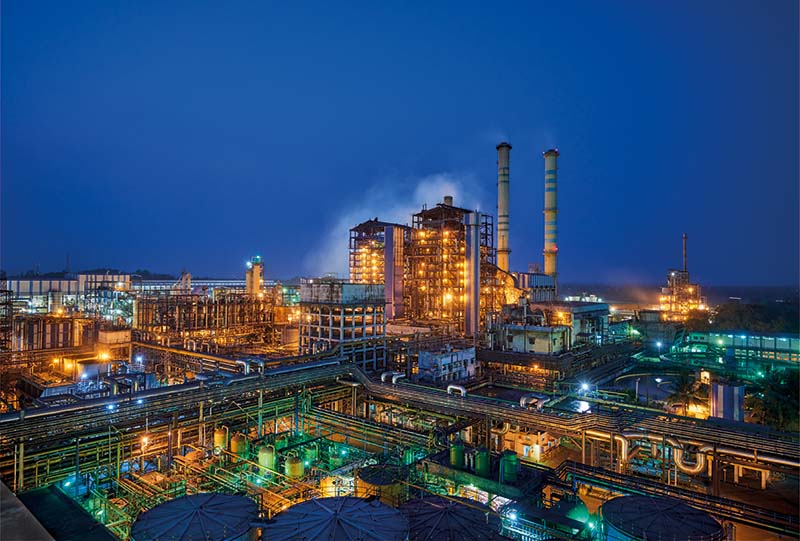 PM: What are the demand drivers and end-user applications governing the packaging paper/board market?
SNV: Packaging industry in India and particularly paper and boards is due for sustained growth. The e-commerce business is already around USD 500 billion and growing at a rate of more than 20%. Some of the key drivers of the market segment are: growth in per capita income, rural market consumption, lifestyle changes, retail growth, online shopping, growth of services-sector, multiplication of product categories, proliferation of pack sizes, waste management and of course, the overall shift towards eco -friendly packs.
The main end-user applications range from pharma, personal care, home care, foods, traditional segments like matches, hosieries and agarbattis and to the burgeoning (pre-COVID) demand from the food service segment.
PM: What kind of market trends have you been observing in the past 6-9 months, and how do you see the packaging sector developing in the future?
SNV: Packaging was amongst one of the industries to recover initially and overall, the packaging density has increased due to the need to offer extra protection and be safe. Hygiene and personal health has moved into the spotlight and consumers across segments are turning to trusted brands.
Paperboard is viewed as a friendly material especially as it scores well in inhibiting the virus on the surface. On this account, many goods meant for online delivery now have an additional paper bag over them. Major quick service chains in the food and beverage space have stopped re-fills and moved to bio based compostable disposable cups.
In my opinion, the packaging sector will innovate based on the demands emerging in the 'new normal'. Although there have been new materials made out of combining diverse properties, however, easily recyclable/compostable material may continue to be the norm in the sector.
PM: What challenges and opportunities do you foresee in the packaging paper/board market in the near future with the growth in e-commerce and many factors contributing to the growth of the segment?
SNV: The challenges are two-fold for paper based packaging materials: one is supply-side capacity addition and the ability to develop high performance grades, and, the other is to understand major trends and develop the new economy value-chains by working with packaging partners and the government.
We see a great number of opportunities emerging in solutions that deliver optimal pack – product – performance ratios. A host of solutions based on recyclability, light-weighting, plastics substitutions are growing to drive the demand for packaging papers/boards, beverage packaging, molded pulp and newer bio-based materials.
PM: Could you tell us about the new product development, technological upgradations introduced in your company?
SNV: Our leadership position owes a lot to the continuous development of new products and variants. We continually endeavor to be globally benchmarked in our existing products and we study evolving customer and brand owner needs in developing new variants which are adapted to the specific markets.
Compostable paperboards, dispersion coatings, replacement of plastics are some of the areas that we are working on with respect to product development and in association with the end-user, which has been one of the cornerstones of our growth strategy. Some of the new products that we have introduced in the recent past are:
The Filo Series consisting of FiloServe, FiloPack and FiloBev – a range designed with specific oil and grease barrier properties for the food service segment. The USP here is that all 3 grades can be recycled under existing recycling mechanisms
Green Stiffener for soap packaging – a special barrier that replaces LDPE
High strength papers for security bags/e-commerce bags/courier covers which can replace plastic bags
The latest is the test launch of Protego – an antiviral paper that is touch-safe and can be used for spreading on surfaces like hospital/clinic examination beds and tables