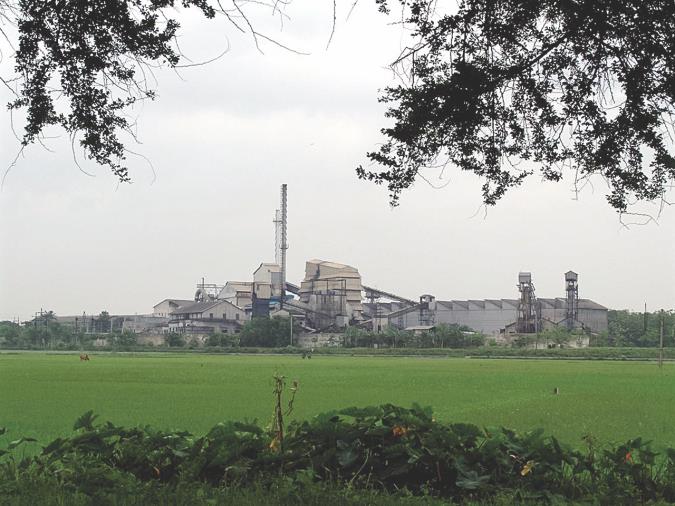 This will be the first plant in India manufacturing "Made in India BCTMP"

March 23, 2016

ITC Ltd is setting up a Rs 450-crore unit at Bhadrachalam with a capacity of 1 lakh tonnes per annum to manufacture bleached chemi-thermo mechanical pulp (BCTMP), an import substitute item, as reported by a leading daily.
Sanjay Singh, Divisional Chief Executive, ITC's Paperboards and Specialty Papers Division, said: "This will be the first plant in India manufacturing "Made in India BCTMP" resulting in a saving of USD 50 million per annum of foreign exchange. The project requires local wood of around 150,000 tonnes per annum. This will be grown and procured through farm forestry plantation activities, thereby creating significant livelihood opportunities for farmers."

Singh was also quoted as saying that the project, located at the Bhadrachalam unit of ITC Paperboards and Specialty Papers Division in Khammam district of Telangana, is expected to be completed by Q3 of FY17. The bleached chemi thermo mechanical pulp is used in middle portion of Virgin packaging paperboards. This forms the main body providing bulk and strength to the paperboard.

On ITC's PSPD Bhadrachalam plans for expansion with an outlay of Rs. 4,500 crore, he said the project is awaiting land allotment by the government for the past several years. The environmental clearance is also linked to the allotment of land.
On renewable energy segment of ITC in Telangana and Andhra Pradesh, he said: "ITC has invested in a wind energy project at Anantapur in Andhra Pradesh in 2014 by installing a 14 MW wind farm to supply to its units at Chirala and Anaparti. In addition, the company has also invested in a 36-MW wind farm to supply to its unit in Bhadrachalam. This project was planned in the year 2013."

"By the time the project got commissioned, the State bifurcation took place and as a result, ITC is now unable to utilise the 36-MW intended for the Bhadrachalam plant, despite the large investment, as its application for inter-state transfer was unfortunately not cleared by AP Transco," he explained.
ITC is supplying the power to the AP at a meagre price of Rs. 2.44 per unit and also losing the Renewable Energy Certificates worth Rs. 1.50 for each unit. The matter is pending with State Electricity department and Central Electricity Regulation Commission. Though the project is generating green energy, ITC is unable to use it as envisaged for its power consumption. The ITC's Paperboards Division utilises around 45 per cent of its energy from renewable sources, he explained.