The world record was achieved with the ANDRITZ TX68, the world's largest HC refiner, as part of the second P-RC APMP system despite a defined single-line capacity of 750 admt/d. The TX68 refiner with an advanced feeding system is the centerpiece of the process and the latest innovation by ANDRITZ in HC refining.
January 14, 2021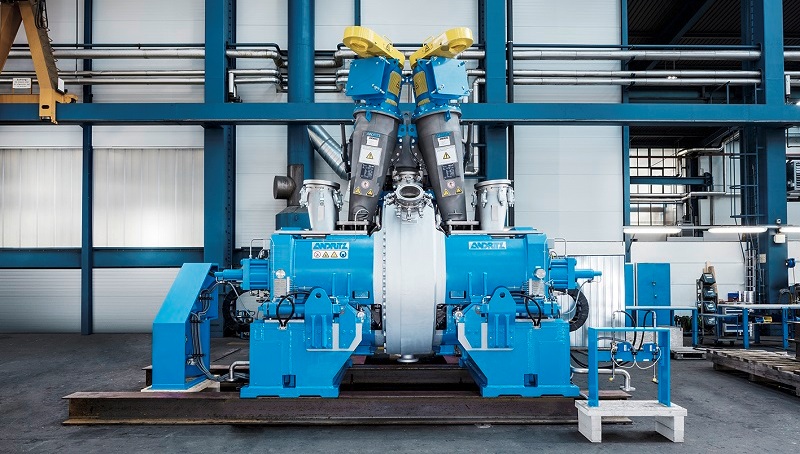 In close cooperation with its customer Jiangsu Bohui Paper Industry, international technology group ANDRITZ recently achieved a milestone in high-consistency (HC) refining by processing a peak capacity of 1,300 admt/d of local hardwood chips per day and achieving sustainable production of 1,150 admt/d at the mill in Dafeng, China.
ANDRITZ supplied two separate fiberlines with capacities of 1,500 admt/d and 750 admt/d, respectively, featuring the well-proven P-RC APMP (Pre-Conditioning Refiner Chemical Alkaline Peroxide Mechanical Pulp) technology for the new chemi-thermo-mechanical pulping system. With a total capacity of 2,250 admt/d, this system is the largest worldwide.
Also Read: Valmet to Supply Another OptiConcept M Containerboard Making Line to Shanying Paper.
Jiangsu Bohui Paper Industry Co., Ltd. is a subsidiary of Shandong Bohui Paper Industrial Co., Ltd., a listed company established in 1994 focusing on the production of ivory board, culture paper, linerboard, paper for gypsum plasterboard, and market pulp for the papermaking industry.