Klabin's massive Puma II project in Brazil is making history by challenging the conventional thinking that softwood pulp is required to make high-quality kraftliner. Its new OptiConcept M kraftliner machine will produce Eukaliner – the world's first kraftliner using 100 percent eucalyptus.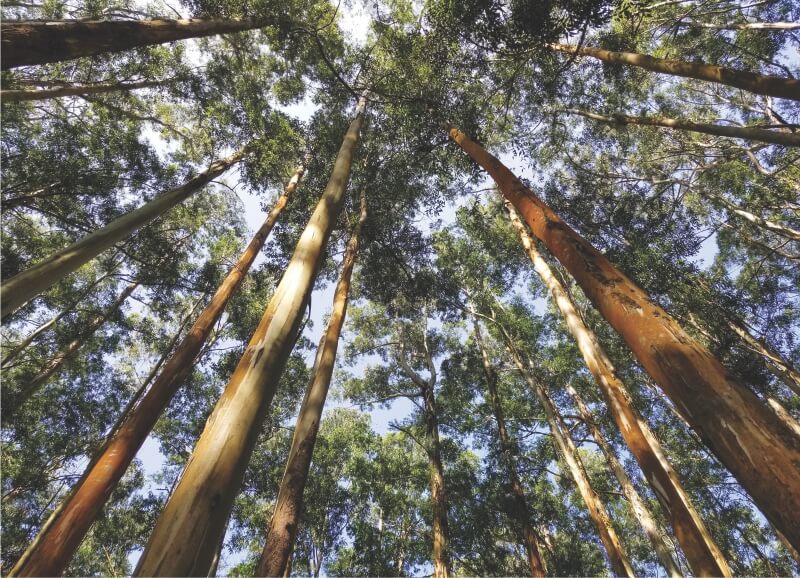 In 2019, Brazil's largest paper producer, Klabin, decided to make the biggest investment in its 121-year history: The Puma II project, which aims to produce 920 thousand tonnes of high-quality kraftliner board annually.
Besides the project's giant size, a remarkable feature is that the kraftliner will be produced using 100 percent eucalyptus hardwood pulp. This disruptive innovation, which Klabin believes will strongly propel its future growth, goes against the traditional thinking that softwood pulp is required to make high-quality kraftliner.
A comprehensive project scope
Partnering with Klabin every step of the way on the Puma II project is Valmet, which has a successful history of collaboration with the Brazilian company, most recently on the Puma I drying machines. Valmet will deliver most of the equipment for Puma II, including the PM 27 OptiConcept M kraftliner machine, the fiberline based on the new Continuous Cooking G3™ system, and a pulp dryer rebuild. Valmet will also supply the DNA Automation System and IQ Quality Management Solution, as well as Valmet's Industrial Internet (VII) solution, including Data Discovery and a wide range of predictive and advisory applications like Dynamic Centerline Advisor, Online Quality Predictor and Paper Machine Diagnostics. A Valmet Training Simulator is also part of the delivery.
According to Francisco Razzolini, Director for Industrial Technology, Innovation, Sustainability and Projects at Klabin, Valmet was selected after an evaluation of several different areas. "Our choice is not only based on machinery or cost, but on our previous good cooperation, combined with Valmet's solid reputation for technology and its global team with local service support here in Brazil," Razzolini explains.
Eukaliner – Making history with great technology
When it starts in 2021, PM 27 will rewrite the papermaking textbook with a new type of kraftliner called Eukaliner, the world's first liner grade based on 100 percent eucalyptus. Traditionally, kraftliner board (KLB) has been made from long-fiber softwood pulp such as pine, and people thought there were no alternatives. However, short-fiber eucalyptus offers numerous advantages such as lower costs, higher yields and better print quality. Klabin began testing combinations of raw materials many years ago, and although it took time, it now feels confident that 100 percent eucalyptus will work.
"We had high-level technical discussions with Valmet about numerous machine design questions – about the starch applicator, for example, which is very important for improving the characteristics of hardwood KLB. The successful development to prove the machine's feasibility was conducted by Klabin and Valmet through the joint effort of the Process, R&D and Equipment teams," explains João Antônio Gomes Braga, General Manager of the Klabin Puma II Project.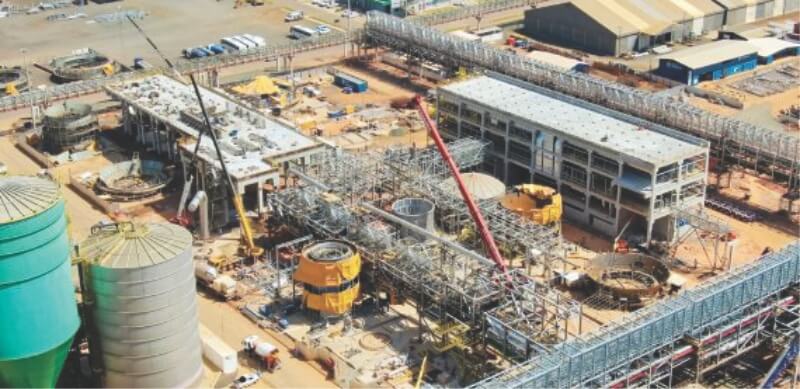 The combined benefits of world-class technology and low fiber, energy and water consumption producing a very uniform KLB grade are perfect for Klabin, says Razzolini. "The market is moving toward lower basis weights and more uniform products, with tight control on profiles and weights, and this machine allows us to do this at high production speeds. Obviously, working with 100 percent short fiber is a little different than with traditional machines, mainly in terms of product finishing and printability, which are essential for the final product. PM 27 design allows us to optimize all these factors."
Tight cooking control for best pulp and paper quality
Of course, making good paper depends on high-quality pulp. The Puma II fiberline is the first reference for Valmet's new cooking system, Continuous Cooking G3™, which was launched in 2018. It is built on the strengths of the previous generation G2 but with special improvements for large-scale hardwood pulp production. This new technology suits Klabin very well, giving it greater control in the digester.
"In the new digester, we're targeting higher kappa numbers, meaning a lower degree of cooking," Razzolini explains. "When Valmet presented the tight control solutions that can be integrated in the digester – chip feeding, the impregnation vessel and chip transfer from the ImpBin to digester – we realized it fully supported all our goals for unbleached high-kappa eucalyptus pulping."
Klabin's Corporate R&D manager Carlos Augusto Santos agrees. "Cooking is the heart of a fiberline: Quality is made in the digester and then complemented in the rest of the process. I had the opportunity to work with the first-generation technology previously, and I've followed Valmet's speedy evolution of G2 and G3, which is commendable. Valmet understood the customer needs and had the humility to add the necessary improvements in the cooking process in line with market demands. We're happy to see this positive evolution."
Automation supporting digital transformation and security
Evolution is also obvious on the automation and IT side of the Puma II project. The rapid digital transformation of industrial processes based on Industrial Internet solutions has accelerated in the current pandemic scenario and will only continue to grow. For Puma II project manager Braga, new equipment must support this transformation by allowing remote support, providing secure external access to manage and troubleshoot processes and equipment.
"A paper machine generates an enormous quantity of data," says Braga, "and to integrate and use it well, we know the process equipment must include an automation, process control and quality package from one supplier. When these are all integrated via the same technological base, we can obtain better reliability and operating results, using multivariable process analysis to optimize every production and maintenance operation. This also allows a faster machine start-up, rather than combining systems using different technologies."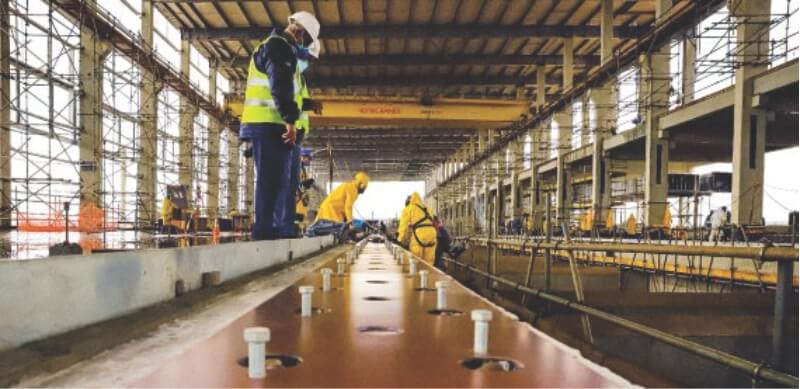 Cybersecurity is also a critical issue, comments Razzolini. "Industrial operations must have strong cyber protection to guard against attacks. Automation and remote support offer obvious advantages, but they shouldn't become a threat. As technology advances, the improvement of control systems is a logical consequence, moving decisions from the operational workforce. They're then passed on to the control system, becoming algorithms and artificial intelligence. We also see advantages for equipment maintenance, where we can use the predictive evaluation of performance to anticipate failures and take corrective action before major problems arise," he concludes.
You need to be innovative – and bold – to make history. Project Puma II shows Klabin is just that.