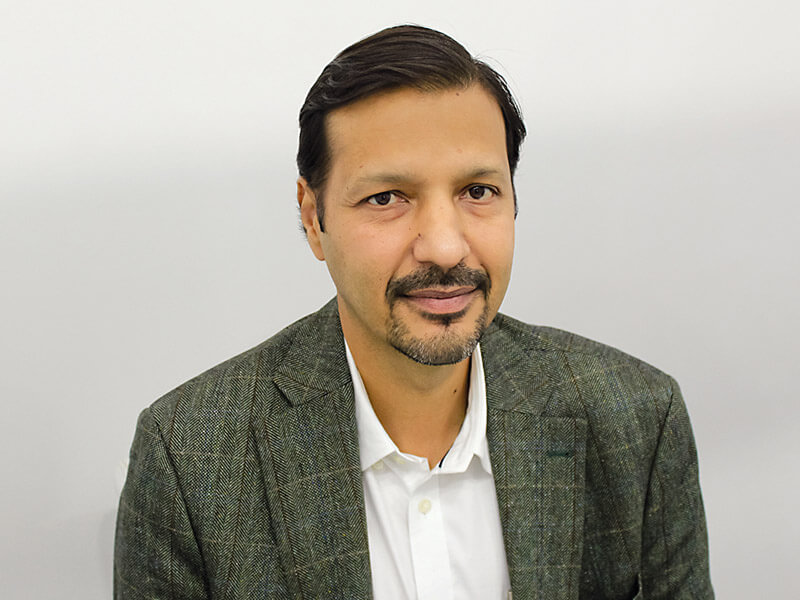 We have recently commissioned our new backward integration project at an outlay of INR 440 crores, which was executed with the strategy to remove certain existing imbalances in capacities.
Mr. Pavan Khaitan, Managing Director, Kuantum Papers Ltd. gives us a glimpse into the business journey of the Company, the recent modernization of the plant, their product branding, market positioning and raw material-procurement strategies, their association with SAP for integrated and efficient workflows, and their future plans in an exclusive conversation with Paper Mart.

Paper Mart: Please tell us about Kuantum Papers and its business journey?

Pavan Khaitan: Kuantum Papers Ltd is an integrated agro and wood pulp-based paper manufacturer and has been in the business of producing superior quality writing and printing paper, copier paper and specialty paper for the past four decades. The company has four paper machines with a production capacity of 450 TPD, which are capable of producing papers of differential varieties.

Before I step into the journey at Kuantum, I would like to share at the very onset, as this brings a lot of pride to all of us at Kuantum, that we have recently commissioned our new backward integration project at an outlay of INR 440 crores, which was executed with the strategy to remove certain existing imbalances in capacities in the plant operations, making it completely optimized and cost-effective. As part of this project, we have taken the capacity of our Agro Pulp Street to 200 TPD and enhanced the Wood Pulp Street from 60 TPD to 180 TPD, thereby, isolating ourselves from the vagaries of the fluctuating international wood pulp prices.

An additional chemical recovery plant with 500 TPD capacity has been installed to manage the increased black liquor generation, and the captive power generation has been enhanced to a notable level of 38 MW with 2 new back-pressure turbines and a high capacity high pressure boiler operating at a remarkable 110 bar. The establishment of a Chlorine Dioxide (ClO₂) plant enables that our paper conforms to the ECF grade. The company has ensured that all these technologies are state-of-the-art which will keep the operations in good stead long into the future.

Starting at a fledgling capacity of 30 TPD way back in 1980, the company has grown from strength to strength, transcending most boundaries and verticals in any operation, and is now operating at 450 tonnes daily. This growth journey at Kuantum has been truly enriching, heartwarming and satisfying to all associated with it. Most aspects connected to improving machine efficiencies, focusing on quality outputs, timely upgradations and plant modernizations, process re-engineering and accreditations, expanding product portfolio along with its branding and premium segmenting, creating successful collaborations with MNCs which are in operation for more than a decade, and more has been delved into all these years to create a robust Kuantum as it stands today.

The journey would not have been possible without the tireless and dedicated efforts put in by the members of Team Kuantum, with whom we have reached dizzying heights of glory. It makes me personally immensely proud and extremely happy to be working with Team Kuantum.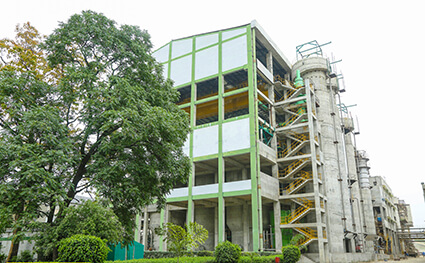 PM: Could you please shed some light on your products and market positioning?

PK: Our products are extensively used in the printing of notebooks, text books, directories, envelopes, diaries, calendars, office stationery, annual reports and others. We have a strong pan India dealership network of 90+ dealers from which we undertake order based manufacturing, and help serve the market needs primarily. We have been successful in creating a strong branded portfolio of products namely Kuantum Gold, Kresto, Krayo, Kaleela, Keon, K-One, Kappa Premium, Kuantum Bond and Kosmo range of specialty papers. The company caters to marquee clients in the publishing and printing sector and has associations with big business houses and institutions.

PM: As stated in the annual report of the Company, you have undertaken the modernization of the pulp mill. Kindly describe the areas in which you have upgraded the existing technologies and outline the investments in the project. What are your expectations with respect to the upgradation and its impact on the overall productivity of the mill?

PK: We now have in place two state-of-the-art pulping streets, one for agro and the other for wood and bamboo which have cost us close to INR 120 crore. This spend includes a 26-inch Continuous Digester for agro material, a new wood pulp street and Chlorine Dioxide (ClO₂) plant. We have optimized the capacity of the agro pulp street to 200 TPD, and have also incorporated ECF Bleaching in the process. The wood pulp street has been augmented from 60 TPD to 180 TPD, which also includes oxygen delignification and ECF Bleaching. Post-expansion, in addition to the beneficial productivity-increase and pulp quality improvement, another benefit shall be achieved by way of AOX reduction in effluent due to elimination of chlorine. The better washing of pulp, oxygen delignification and Chlorine Di-oxide bleaching will lead to a reduction in Chemical Oxygen Demand (COD) which shall result in the further betterment of the quality of effluent. The technology selected for the implementation is best in class from GL&V, Sulzer, Westech and Bossco. The improved pulp quality will lead to production of superior grades of paper resulting in better realizations and a healthier bottom line.
Starting at a fledgling capacity of 30 TPD way back in 1980, the company has grown from strength to strength, transcending most boundaries and verticals in any operation, and is now operating at 450 tonnes daily. This growth journey at Kuantum has been truly enriching, heartwarming and satisfying to all associated with it.

PM: Also, as stated, Kuantum Papers is strengthening the chemical recovery process. Please elaborate on the same and brief us up about the capabilities in this regard?

PK: In today's scenario of increasing energy costs, chemical costs and stringent environmental regulations, the need for improved recovery of chemicals from the pulp and paper making process has become a critical factor in the industry. We decided to replace the existing Fluidized Bed Reactor which was not as efficient, and enhance the recovery system with a new chemical recovery plant of 500 TPD black liquor solids processing capacity. This will take care of the additional black liquor being produced on account of the increased pulping capacities. The recovery system technology has been supplied by ANDRITZ, a global leader in this field.

At present, we use the soda cooking process for pulping, but after the installation of the new recovery Plant, we shall go for the Kraft Sulphate process to improve pulp quality parameters and reduce the operating costs.

PM: Lastly, you have also invested in captive power generation. Share with us the kind of technology you have invested in and the outcome of this expansion?

PK: The need of the hour is to be self-sufficient in power requirement to counter the ever increasing cost of purchased power as well as its quality of supply. It therefore becomes imperative to go for 100% captive power generation to sustain operations on a long term basis. Kuantum Papers is currently operating a 17.5 MW co-generation power plant for captive use, supported by Grid Power. We decided to go in for a total of 38 MW power generation capacities for our increased energy needs, while eliminating dependency on Grid Power. To meet the demands of process steam, and to generate sustainable power, one high pressure CFBC boiler, supplied by ISGEC, with an operating pressure of 110 Kg/cm2 and 130 T/Hr steam flow has been commissioned recently.

Post this expansion, Kuantum shall be self-sufficient to meet the power demand for its entire operations with reduced air emissions from stack. We were running three power boilers, but with this project implementation, we shall operate only two power boilers, giving better efficiency and productivity. The ESPs shall operate more effectively, designed for 30 mg/NM3, giving substantial reduction in stack emissions, thereby reducing air pollution. With the new CFBC boiler, higher thermal efficiency shall be achieved giving better steam to fuel ratio. The existing two old and in-efficient turbines of smaller ratings shall be de-commissioned, and replaced with two highly efficient back pressure turbines of 20 MW and 8 MW, supplied by SIEMENS.

PM: Fibrous raw materials have always been a major challenge for the Indian paper industry. Please tell us how you plan to ensure raw material-sustainability for Kuantum Papers.

PK: It is true that fibrous material has always been a challenge for the Indian paper industry, given that it is closely associated with environmental connotations. However, at Kuantum, it is our persistent endeavor to source fibrous raw material from responsible sources. Our fibrous raw material is categorized in two parts—agro and wood.

In the case of agro, we use large quantities of wheat straw, bagasse and sarkanda (wild grass). We have developed a healthy procurement ecosystem in the surrounding areas, which has proven to be a boon for the farmer community. We source our wood from approved responsible sources meant for industrial and commercial uses. However, we have not just rested here. We are also aggressively working on increasing our social forestry footprint, by way of distributing clonal varieties of tree saplings in our factory catchment area. This enhances the livelihood generation for the farmer community while also providing us with an additional source of wood material. We are also a FSC (Forest Stewardship Council) certified company.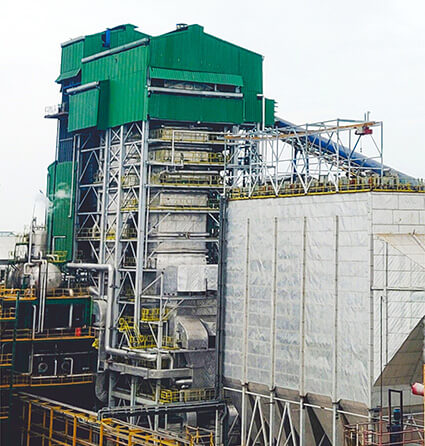 PM: Could you please touch upon your association with SAP for the integrated and efficient workflows? Also, please relate the outcome of this partnership while charting your future goals and key targets for the further digital transformation of the Company.

PK: Today, SAP is undoubtedly the leading Enterprise Resource Planning system globally, due to its highly integrated business modules, control driven processes, scalability and advanced analytics. We decided to leverage these features and implemented SAP S4 HANA powered with the best in class hardware infrastructure at Kuantum. This has helped us not only to re-engineer our business processes to align them with the best industry practices, but has also provided us with an enormous data bank for undertaking advanced analysis to facilitate decision making.

At the transactional level, Kuantum Papers has harnessed the SAP platform to create documentation, place control measures, create logs and establish a robust audit trail, which has helped us to identify and eliminate gaps and improve efficiencies. At the macro level, the S4 HANA database has allowed us to generate and analyze data and install a system driven MIS framework. Further, Kuantum has been using SAP for integration with third party solutions which perfectly gels with our future endeavor of automation and digital transformation. We have several initiatives lined up in the coming years namely, the integration of SAP with DCS, online customer portal, SAP mobility solutions, and machine learning based predictive analysis. We can confidently say that with SAP, we have laid a strong and robust foundation for digital transformation of our company and we are adequately equipped for the future.

PM: Kuantum Papers is planning to venture into the tissue paper segment, could you please share some details on this development and the progress you've made in this front?

PK: The tissue paper business will mark our foray into the hygiene segment. This is the fastest growing segment within the paper industry and has been favorably impacted post the COVID-19 pandemic. We are very upbeat about the future of this segment from the Indian market's perspective which is primarily dominated by a couple of players and thus allows us substantial room to make a meaningful impact. We have started work on setting up our own tissue machine and are looking forward to commissioning it at the earliest.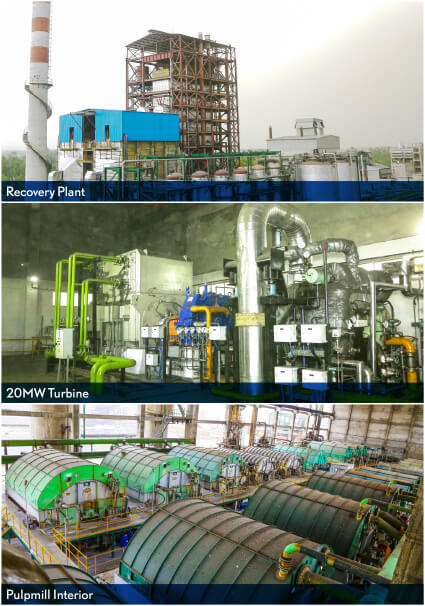 PM: What will be your focus with regard to the product mix and market reach of the paper products? Are there any imminent plans about exporting paper or the focus will primarily be on the domestic market?

PK: Kuantum is known for producing high quality writing and printing paper. In recent years, we have also added specialty papers of various grades in our product portfolio. The company's product development team is keenly looking at developing new varieties of specialty paper products for industrial and commercial applications. The government's strong stance to ban single-use plastics has also opened up a plethora of new avenues for the paper industry and paper-based products. We see a lot of promise in the food grade paper segment in the foreseeable future.

The COVID-19 pandemic has proven to be a catalyst in our constant efforts to look at product diversification in order to cater to the changing needs of our customers. Our foray into the tissue paper manufacturing is a firm step in this direction.

Our current focus is on the Indian market, given that there is ample appetite available within the country to absorb our production. However, we always keep the export market on our scanner for any good opportunities.

PM: Going ahead, what are your future plans for growth and the different strategies you've devised?

PK: The Indian consumer's per capita consumption of paper is currently at the lower end of the spectrum at 13kg/annum versus almost 57kg/annum for the developed countries. Thus, there is a huge potential for us to introduce advanced technologies and newer use of paper to our consumers. Industrial, food grade and other specialty grade papers are some of the segments that we are we keenly looking at from a future standpoint. Apart from this, our team is fully geared up to deploy Industry 4.0 solutions which will further optimize the operations. Our strategy is to deploy the right set of technology solutions which will help us to leapfrog further in terms of business excellence, customer centricity and sustainability.
The tissue paper business will mark our foray into the hygiene segment…. We have started work on setting up our own tissue machine and are looking forward to commissioning it at the earliest.