The proposed investment in the conversion of paper machine 11 is to make Papierfabrik Laakirchen one of the largest sites for recycled packaging papers in Europe. The total capacity of PM11 will be more than 550,000 TPA.
October 25, 2021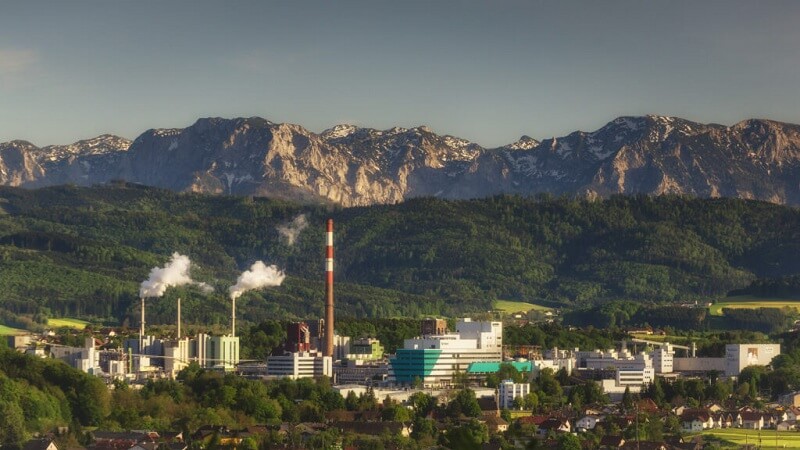 Laakirchen Papier AG and Heinzel Holding GmbH have agreed upon putting forth extensive investments in the sustainable development of the Austrian Laakirchen paper mill. Within the investment program worth over 100 million euros, the PM11, which presently produces supercalendered papers for magazines, catalogues, and advertising prints, will be converted into a high-performance machine for lightweight corrugated base papers based on recovered paper.
About the planned investments, Kurt Maier, CEO of the HEINZEL GROUP, remarked, "With a total of more than one million tonnes of production on two paper machines, Laakirchen will become one of the largest production sites for these products in the whole of Europe."
Watch: PAPER MART NEWS ROUNDUP
The preparation-related works for the modification and obtaining the necessary permits have already commenced. The corrugated base papers produced on PM11 are scheduled to be made commercially available for the first time in mid-2023.
The PM11 has a width of 8.90 meters and it will produce lightweight corrugated base paper in basis weights from 70 GSM. The testliner and fluting products from Laakirchen are marketed under "starboard" and are quite suitable for shipping packaging but are also used for industrial packaging as well as packaging for agricultural products or electronic devices.
Also Read: Metsä Board's Multimillion Investment to Increase Folding Boxboard Capacity in Sweden
The total capacity of PM11 will be more than 550,000 TPA. The production conversion requires extensive investments to make the site environmentally friendly as well as cost-efficient. An anaerobic wastewater treatment plant will be developed for the production of biogas, which will reduce the use of fossil fuels at the site.
Sebastian Heinzel, shareholder of the HEINZEL GROUP, affirms, "With this investment, the HEINZEL GROUP is further expanding its position as a producer of recycled packaging paper. This market is growing strongly, not least due to increasing online trade and the increasing displacement of plastic packaging."