January 10, 2013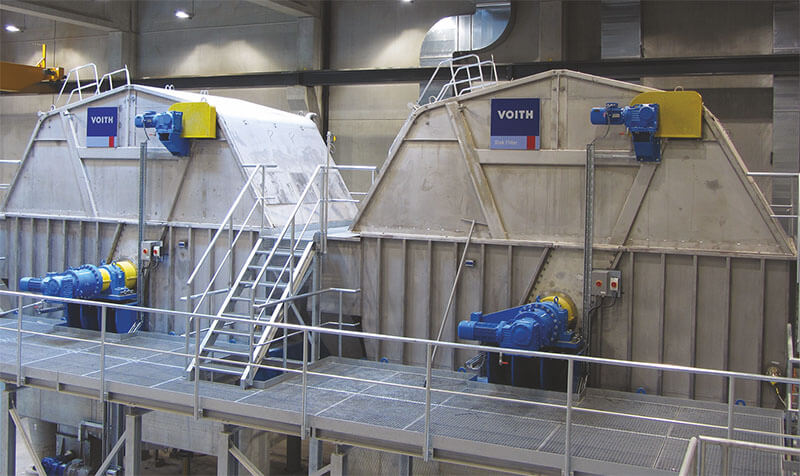 With BlueLine, Voith has created a product line that keeps energy, water and fiber consumption in stock preparation as low as possible. At the same time, customers will profit from its high level of efficiency, quality and reliability.

BlueLine is highly adapted to market requirements, offering products with state of the art technology. These products not only give a clear saving in energy, water and fibers, but are also maintenance-free over an especially long period. Several machine types such as the IntensaPulper, the IntensaMaXX pulper detrashing machine and the IntegraGuard approach flow screen from BlueLine are already available.

Another BlueLine product, which has already had very good results is the InfiltraDiscfilter. With the aid of this filter, the pulp suspension can be dewatered very reliably and it is almost maintenance-free. The core of the InfiltraDiscfilter is the bag-free BaglessPlus disc. The corrugated rugged steel surface increases the filter surface of the disc and thus the capacity of the disc filter. Maintenance costs are therefore greatly reduced.

Along with the products already available, Voith will continue to release further innovations onto the market, such as the new BlueLine IntegraScreen and IntensaDrum drum pulper.