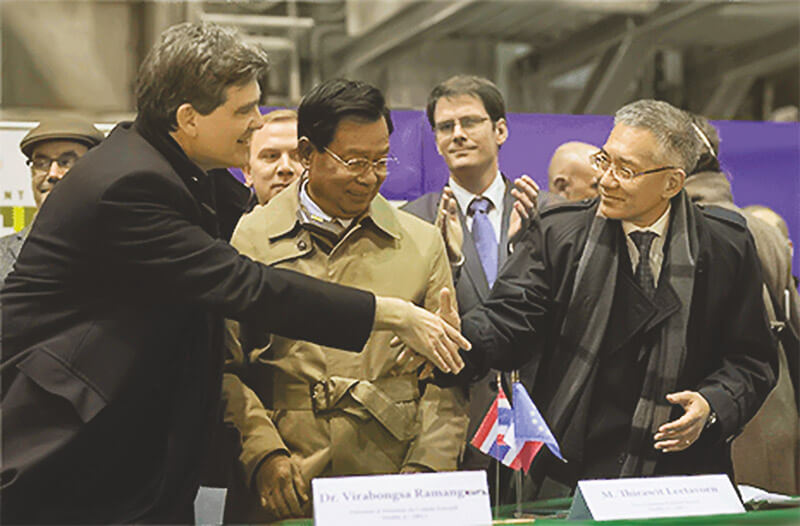 January 29, 2013

Double A has recently taken over a pulp and paper mill in northern France from the government of Eure department to expand its production capacity to 1.12 million tons per year and allow it to be responsive to its European, Middle East and West African customers' needs. Double A will restart the Alizay operations after the mill's closure last year.

The Alizay pulp and paper mill had been owned by M-real, a Finnish company. After it suffered an economic crisis, the mill came under the care of the Eure government, and Double A was chosen for the takeover of the site for economic recovery and to foster closer relations between Thailand and France.

The Alizay paper mill will start production again in four months using short-fibre material from Double A Thailand's sustainable paper supply from khan na, the vacant spaces that separate rice paddies. This will ensure that the fibre source will be sustainable and the quality of the paper to be manufactured at Alizay will be on par with Double A quality.

The Alizay mill has a combined pulp and paper production capacity of 300,000 tons per year. And with 820,000 tons per year paper capacity in Thailand at three paper mills, Double A will be producing more than 1.12 million tons of premium paper per year.

With this investment, Double A gains export advantage and enhances its brand strength in the global market. Also, France uses nuclear energy as an electricity source, so Double A will be able to save up to 20 per cent on electricity costs.

Double A premium copy paper is available in 138 countries worldwide including those in Asia, Europe, Africa and the Middle East.