The producer of 240 TPD duplex board and 60 TPD kraft paper is going to put another 300 TPD plant for high quality kraft paper in Bangalore. The project is set to be commissioned by the 2018-end.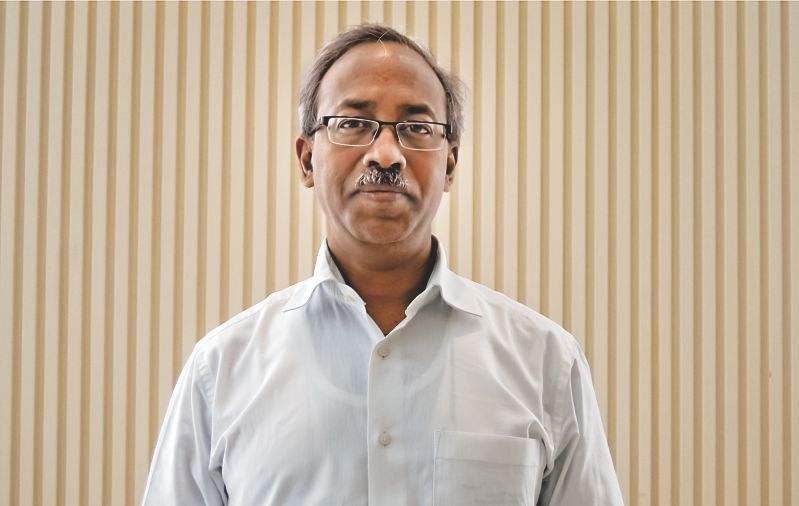 Orchid Laminates Private Ltd (OLPL) is engaged in manufacturing coated paper boards and high pressure decorative laminate sheets (HPL Sheets). The company over the years has increased its market presence by delivering cost-efficient quality kraft paper and duplex board. OLPM's parent company Eco Papers India Pvt. Ltd. is the 60 TPD kraft producing unit.

Paper Mart recently interviewed Mr. Pramod Tantia, Director, Orchid Laminates Pvt Ltd to know the recent developments at Orchid laminates. He said that the company is setting up a 300 TPD kraft paper unit. Excerpts:

Paper Mart: Tell us something about the new mill that you are putting up in Bangalore.

Pramod Tantia: As of now, we are operating two paper plants – one is a 60 tpd kraft plant and the other one is a 240 tpd duplex coated paper board plant. We now propose to put up a third machine with a capacity of 300 tonnes of high RCT kraft paper. For this, we have already started the work and we target to commission this plant by the end of December 2018.

PM: Can you tell us about the technical details of the plant?

PT: It is going to be three-wire paper machine. As of now, we are going to mount two wires and this will have three presses with two pairs being heavy nip loaded. The machine will produce very high RCT kraft paper. I think the machine will have one of the largest press sizes for South India.

PM: Can you tell us about the suppliers of the machine?

PT: The forming section and press rolls are being sourced from DS Engineers, Ahmedabad. All the dryers are from Shengxing China and the headbox, calandar along with other Equipments are also from China. The pulp mill will be a combination of AFT and Leizhan.

PM: What is the total cost of this new plant?

PT: The total estimated cost is about INR 80 Cr.

PM: Is there any expansion plan for your other two mills?

PT: Improvement is always an ongoing thing. For example, we have been improving continuously the finishing house. For coated paper board, we had three cutters, which we are now replaced by synchro-fly cutters. We have already installed four and two more are under commissioning. We have two divisions in Orchid Laminates. One is a coated paper board division and the other is a laminate division, for producing high pressure laminate. Of course, the parent company is Eco Papers India Pvt. Ltd. It is a 60 tpd kraft paper mill and the same shall be expanded and modernizing after Commissioning of the Machine no.3.

PM: What do you have to say about the paper market?

PT: The paper market is growing steadily and we foresee that there will be growth of almost 10-12 percent in packaging. There are more and more players coming in the packaging industry. The consumer goods are now delivered in a packaged form. The growth has been tremendous till now and we see a great potential in the years to come.

Besides, I believe that the packaging sector will outgrow writing-printing easily in terms of growth. Further, paper quality is also getting improved over the years and continue to do so.