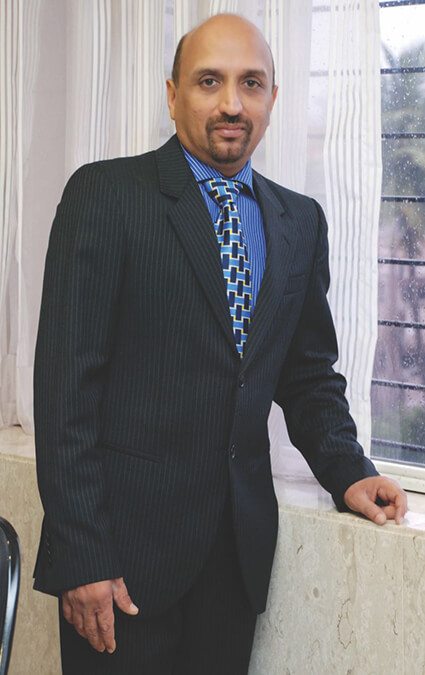 Having climbed the ladder of success with hard work, brilliance & excellent execution, Shri N.R. Agarwal, a chemical engineer began his entrepreneurial journey in 1975 by setting up a 10 TPD Kraft Paper manufacturing unit. Brewing with confidence, he set up a second unit in 1979. With considerable experience and understanding of the Duplex Board market, he went on to establish 3 manufacturing units of value added product and later diversified into manufacturing Newsprint. In the above course, management was quick to realise the falling margins and profits and so it acted proactively and discontinued manufacturing Kraft Paper and focused its attention to Duplex Boards and Newsprint, the more growing and healthy margin business. N R Agarwal Industries Limited (NRAIL), today has an aggregate manufacturing capacity of 120,000 TPA of Coated Duplex Boards and 36,000 TPA of News Print. We spoke to Mr. R.N. Agarwal about NRAIL journey, industry synopsis & its prospects, new projects & their new technical capabilities etc. Here we present excerpts of the interaction.
The Growth Journey of NRAIL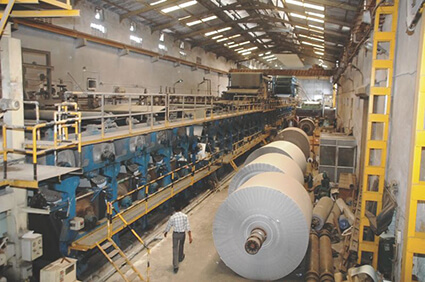 The journey has been a difficult one but a clear focus and vision coupled with disciplined planning and execution has helped NRAIL establish its footprint in the Indian Paper sector. In fact, the chairman and founder promoter Mr. N R Agarwal has worked his way up in the paper manufacturing business. He started his career working at a shop floor of a renowned paper mill and went on to set up his own manufacturing units at Vapi. The entrepreneurial spirit of his has helped the company to take major strides forward and reach the position it is in today. By early 90's the company had doubled its capacity of duplex boards. The strategic buyout and turnaround of a sick unit having a capacity of 30 TPD to manufacture duplex boards paid dividends when the company made profits in the first year of operations under NRAIL. Other, key factors in the company's growth path are its location of its operations and exports. All manufacturing units are well connected by road and rail, thus giving it a distinct advantage. Proximity to Kandla port further provides us with logistic advantages in imports and exports. The company also exports its products across the globe to many countries such as Sri Lanka, Bangladesh, Philippines, Egypt, East Africa and Gulf Countries.

Waste Paper and Growth Scenario
The Indian paper industry accounts for about 1.6% of the world's production of paper and paperboard with an estimated turnover of Rs. 25,000 crores approximately. As regards the raw material, the prices are largely dependent on international market. In fact, recently in April 2010, the prices of the raw materials were at their peak, thereby forcing the paper manufacturers to pass on the cost to the consumer. But with the increased awareness amongst the citizens to recycle waste, it has benefitted us to a great extent with the improvement in the generation of waste paper in the local market. Closure of few paper units in America and Europe has also led to an increase in the supply of raw material. Finally, the Indian paper industry which was an underperformer till some time back, has currently been in the midst of transformation, with improvement in operating efficiencies and huge capital expenditure in the foreseeable future. The industry has shown promise in the past couple of years, as demand growth has started to outpace supply.
Prospects for Packaging & Publishing industry
The retail boom in the country is a big boost to our industry especially for the packaging boards sector which is growing at an annualized rate of 10- 12%. The demand for writing and printing paper is expected to grow at a CAGR of 12-15% till 2012 as the trends indicates India to be one of the preferred outsourcing hubs for printing and publishing business. The increased budgetary allocation under schemes like Sarvasiksha Abhiyaan and Secondary Education will further provide the necessary boost to the demand for printing and writing paper. Demand for newsprint, which comprises of about 20% of the total paper industry is expected to grow at a CAGR of about 8% over the next few years reaching nearly 2 million TPA by 2012-13.
Copier Segment Synopsis
Copier paper is a growing segment with demand for high quality product. Today the branded copier segment is growing at 15% annually. Recently there has been a sharp increase in the production capacity of copier paper in the country, and the market is expected to get even more competitive. This is where NRAIL will score over the others as other players would face stiff challenge towards product differentiation, distribution, branding, creating demand pull and effectively meeting the needs of its customers. The export market too, offers lots of opportunities provided paper manufacturers meet the quality criteria.
New Project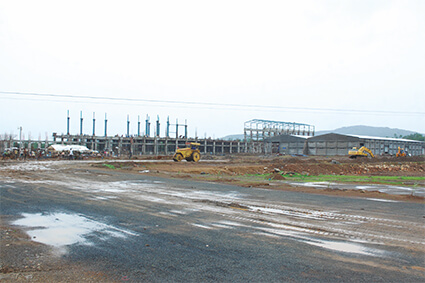 With an investment of Rs. 200 crores we are setting up a 300 TPD Writing, Printing, Newsprint and Copier paper manufacturing unit at Sarigam, Gujarat. Civil construction is moving in full swing and the orders for all capital equipment have been already placed. A second hand paper machine from France has already arrived at the site. The unit is expected to be commissioned in the Apr-Jun quarter of the year 2011. The company has taken advantage of the 100 acres non agriculture land that it owns at Sarigam, Gujarat to set up this project. Sarigam is situated just 15 kms away from our other 4 manufacturing units of NRAIL at Vapi, and is registered under the "Vibrant Gujarat Scheme" which would be advantageous for this project. Post completion of this 300 TPD project, the company has planned a 400 TPD Multi Wire value added Duplex Board project at the same site. Further NRAIL plans to install a 15 MW power plant for its new project at Sarigam, which will not only make us self sufficient in power require-ments but will also give us tax benefits.
Technical Capabilities of new project
The nucleus of any project of this kind is the de-inking technology. We have chosen the world's leader – VOITH, Germany, for the supply of 330 TPD of de-inked pulp line, the first of its kind in Asia. The technology of the drum pulper and LEF injected flotation cells supplied by them, would give the project a competitive edge over its competitors in India, as this de-inking machine from VOITH would enable us to manufacture paper of higher brightness and low dust count. The paper produced from the new machine will be superior in terms of brightness, bulk and high speed copying abilities that would give customers greater value for the product. This would also enable our machine to manufacture good copier grade paper based on 100% recycling of waste paper on a sustainable basis. With the advanced technologies, we would be able to produce best quality of news-print and writing & printing paper. Further, our machine would be flexible in terms of manufacturing different products like newsprint, cream wove, maplitho & copier paper depending on the market conditions and we can easily switch over at a short notice.