The Hamilton plant of Saica Group, which spans 3,60,000 sq ft, will have a production capacity of more than 1,500 MSF/year of corrugated boards.
May 5, 2022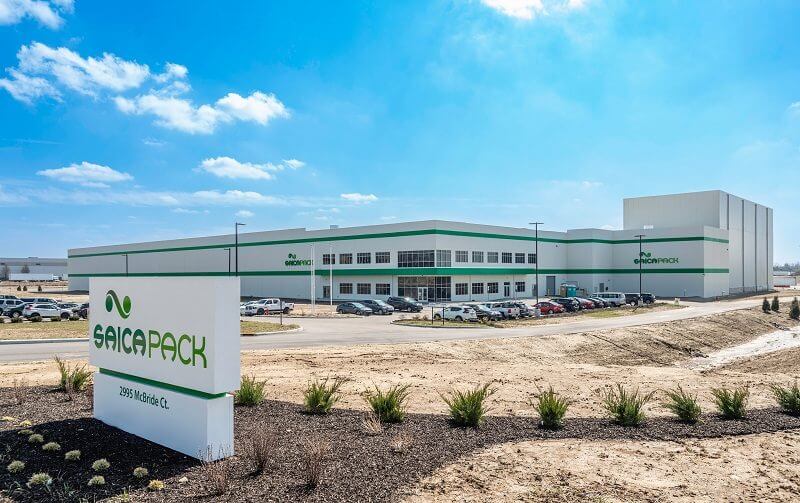 Spain-headquartered Saica Group has commenced the production of corrugated packaging in its new plant in Hamilton, Ohio. The Hamilton plant is Saica's first USA-based corrugated plant, which is a newly-built facility spanning over 3,60,000 sq ft, which includes manufacturing, converting, and production areas, along with a warehouse and office space.
The new plant will have a production capacity of over 1,500 MSF/year of corrugated boards. Besides the corrugator, the plant also has a 4-color 50×110" folder gluer. With the finalisation of the installation of a 4 color Rotary Die Cutter and a Vega specialty gluer, Saica will be able to operate at its full capacity.
Watch: Evolution of Paper Based Packaging
"We are very excited with this new milestone. We have invested in the technology, equipment, and people needed to bring performance packaging solutions to this market," said Mr. Akin Burak Onder, General Manager in the U.S. "Our offering can help businesses be more cost-effective and efficient. We're happy to begin our journey in the U.S., and honored many companies have joined us", he added.
In fact, the company is already involved in the work of enhancing and expanding its Hamilton facility. With the addition of two converting machines, a 4-color 36'' Bobst Flexo Folder Gluer and a 2-color 66'' Bobst Rotary Die Cutter, the company will be enabled to increase its production capacity.
The provider of sustainable solutions for the production of paper and packaging will also announce a second plant facility, most probably in Ohio or Indiana, in the coming months. As per the release shared by the company, this is a part of a previously-announced USD 800 million investment for the U.S. market, growing through strategic acquisitions or new plant construction during the next five years.
Also Read: Saica Announces Investment of USD 800 Million to Accelerate US Growth Plans
Mr. Ramón Alejandro, President, Saica Group "This has been a challenging project but, at the same time, very rewarding, we are so thankful for all the support received. We are convinced that we can provide products that will differentiate us in a crowded market."