The Paper Machine for the Kanha Paper Mills, which consists of 2 pressurised rectifier roll jet headboxes, is designed, manufactured, and supplied by Scan Machineries.
May 6, 2022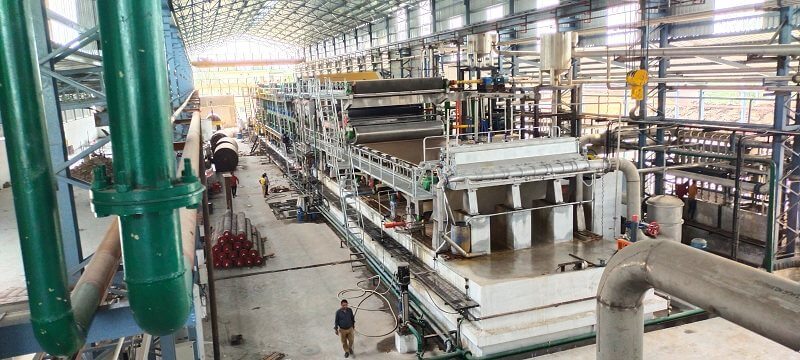 Kanha Paper Mills Pvt. Ltd. has installed a 200 TPD paper machine at its mill in Siliguri, West Bengal. Scan Machineries was selected as the full line manufacturer and supplier for the Paper Machine and the same was successfully commissioned by the commissioning team recently.
The grades of paper that can be produced are – test liner, fluting medium, kraft paper, and white top with paper width at the pope reeler being 4100 mm. The GSM range to be produced is between 80-220 GSM with an anchor GSM of 120 GSM.
Watch: Evolution of Paper Based Packaging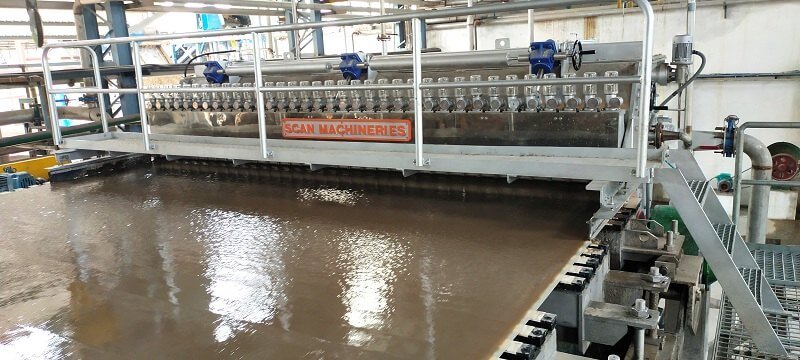 The Paper Machine consists of 2 pressurised rectifier roll jet headboxes which were designed and manufactured by Scan Machineries for the top and bottom layers of the Fourdrinier Paper Machine respectively. Both the headboxes are automated with separate control and degree of automation with Scan Machineries developed breast roll shaker system. A wire section with two wires consisting of many dewatering elements, ceramic tops, showers, auto guides, auto tensioner systems, and doctors were used.
Also Read: Kanha Paper Mills to Start 180 TPD Kraft Paper Plant in Siliguri
The press section is a double felted press type of a straight-through press with two jumbo press rolls of high nip loads. A dryer section with a size press of a high nip load is used in between the pre-dryer and the post-dryer sections. At the end of the paper production line is a Pope Reeler which has the capacity to produce mother reels of diameters up to 2500 mm.