Servall, a major partner in the paper and pulp industry worldwide, has successfully supplied complete paper machines. The electrifying growth that the company has achieved has been spurred by its inherent quest for excellence in quality, design and engineering. The company is now planning to expand into areas like waste paper pulping, virgin fiber pulping and trade in consumables for paper mills.
In an interview given to Paper Mart, Mr. Y. Shivaram Prasad, Managing Director, Servall Engineering Works Private Limited, talks about his company's business journey, manufacturing capability, market presence and product portfolio.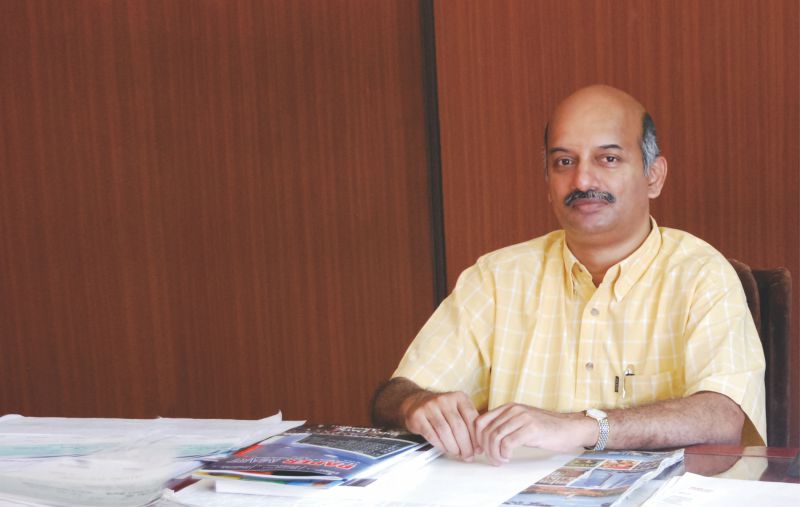 Excerpts.

Paper Mart: Could you tell us a little bit about Servall and its business journey?

Y. Shivaram Prasad: Servall came into existence around 45 years ago as a small foundry. Then we started importing second hand machines on behalf of clients, modifying them and erecting them in customers' mills. Later we started manufacturing paper machine components. Then we started manufacturing entire machines, rebuilding machines. From the starting we were very particular about quality and technology standards. That's why we have been able to supply high-quality and long-lasting machines; they meet the latest requirement. We have various parts of paper machines in our product portfolio. Then we started designing and manufacturing for wider and faster machines and for various grades of paper and various grades of raw material. In the 1980s, we got an order for four machines together and we had a requirement for about a hundred cylinders. To cater to this requirement, we started manufacturing drying cylinders for which we got the technology from Germany. Today, I can proudly say that we are the only company to export 2,500 drying cylinders to Europe and the rest of the world. In addition, we have supplied many machines to places outside India. Now we are planning to expand into the other areas of the mill – like waste paper pulping, virgin fiber pulping and trade in consumables for paper mills. We would like to trade in consumables so that we become a one-stop shop for paper mills. The consumables would come mostly from the western world and some other countries.

PM: Could you tell us about your current product line-up?

YSP: We manufacture a complete range of paper and board machines right from headbox to the winder. The machine width ranges up to 7 meters with operating speeds up to 1,200 MPM. The range includes state-of-art headbox, multi-wire fourdrinier sections, different kind of press sections, pope reel with density control, calendars, winders, silent drives, automation etc – all high-quality products. What we're now thinking is manufacturing for pulping street for waste paper and getting into virgin fiber pulping, like bagasse, straw wood, etc.

PM: Could you tell us about the market footprint of your company?

YSP: As far as the domestic market is concerned, we are all over the country. Outside India, we have a lot of supplies to the Middle East, Turkey and Europe. We are also planning to enter the South East Asian market. We are located in areas close to these markets, and with manufacturing cost going up in Europe – the western world – everybody is shifting to Asia. So, we are planning to take advantage of this situation.

PM: You intend to add pulp mill equipment on the recycled fiber and virgin fiber fronts. What is your plan for accomplishing this task?

YSP: Around 15 years ago, we used to manufacture certain equipment for waste paper pulping. In between, we stopped that to concentrate more on paper machines. Now, we are in the process of talking to partners outside the country for tie-ups and technology transfers. And that's because there is a big vacuum in the country today for high quality locally made equipment. You have all these big companies – multinationals – manufacturing abroad and all the paper mills cannot afford their prices, so we plan to bring out good quality high technical products at reasonable prices. We will do that utilizing our manufacturing and engineering strengths.

PM: How do you plan to expand your manufacturing capability?

YSP: We are the only company that has all the manufacturing practices under one roof – that is the foundry, fabrication, machine shop, assembly design, everything under one roof. Right from the beginning, like I said earlier, we have very good machine tools or infrastructure to maintain the quality required for all the equipment. So that is the advantage we have; and then Coimbatore being a city known for its quality, entrepreneurship and engineering capabilities, we are in a very good spot to leverage all that.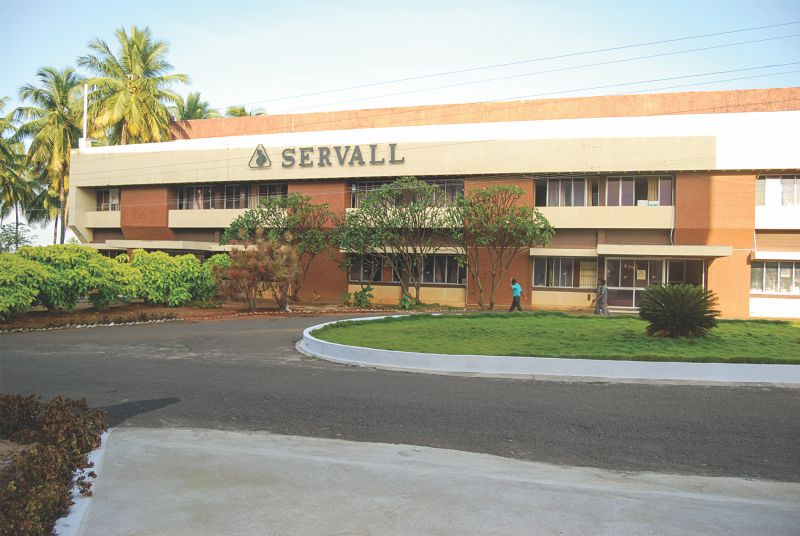 PM: Could you tell us about your manufacturing capabilities?

YSP: We have around 20 acres of land. If you take the machine tools shop into consideration, you'll know that we have all types of machines; for example, floor type boring machines, horizontal boring machines, lathe machines that can handle up to 10 meters in length, drilling machines and milling machines. So, basically, we don't have to go out of our shop for anything related to our work. Only if the work load is very high, we subcontract. We have all the equipment in the manufacturing house. Most of them are CNC machines wherein the cycle time, accuracy, quality of manufacturing is taken care of. All are heavy machines to cater to the needs of paper industry.

PM: Are you planning to make an investment for new product line?

YSP: Further investment would be minimal because we already have all the equipment we need – the handling facilities, the lifting facilities, etc. Specific to a particular product, when it is required, we will invest in it, but otherwise we have most of the facilities.

PM: You said that cost of manufacturing is very high in the western world and so many companies in the west would be interested in having their base in India. Could you elaborate on this view?

YSP: If you take a look at the various projects that have been launched in India, you'll notice that there are very few mills – like TNPL, JK Paper, ITC, etc. – that have the resources to import full machines from Europe. So, a lot of these machines are being made in India to reduce the cost. And as you know, the European paper industry is saturated – the growth is saturated. Growth in the U.S. is saturated. The only growth we see today is in Asia, especially in India and China. So, everybody is looking at these markets, but at the same time, they can't afford to charge the same rate that they charge in Europe and the U.S. So, necessarily they have to either outsource or let some of the equipment be manufactured in India. That model has been very successful in India, and a lot of mills are following it. They can't afford to buy the entire machine from Europe or the U.S.

PM: What are your goals for the future?

YSP: We are focusing on widening our product range and meeting the technological requirements of the customers. We have a lot of new products in the paper machine area where we are developing stuff like headbox, top former, various kinds of press configurations, etc. So, we are in an excellent position to meet the customers' requirements and the end product quality.