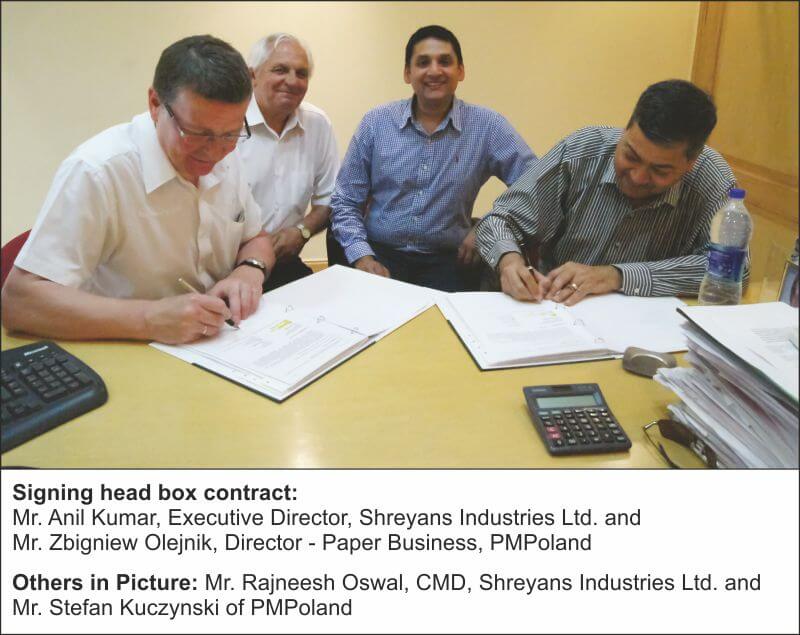 May 29, 2013

Shreyans Industries Ltd. have signed a contract with PMPoland for supply of a new Head Box for their paper mill at Ahmedgarh in Punjab. This has been done as part of machine upgradation with target to run the machine at 750 mpm speed and to produce better and more uniform sheet.

According to Mr. Anil Kumar, Executive Director, Shreyans Industries Ltd. the decision was taken after thorough survey of facilities and capabilities of all well known suppliers that were under consideration and they were impressed with PMPoland's state of the art workshop, technical competence and long experience in this line besides having an equally impressive list of their satisfied customers and paper machines. For critical equipment like head box, which is basically heart of Paper Machine they did not want to compromise on quality and hence had to select the best out of the options available to them.

Mr. Navnit Garg, Filfab Global, the Indian Representative for PMPoland added, "PMPoland has always been a known name for head box and was 'Centre Of Excellence' when it was part of Beloit Corporation. The head box being supplied is a modern head box with consistency profiler called Intelli-jet Concept V that is capable of precision control on sheet weight across the deckle."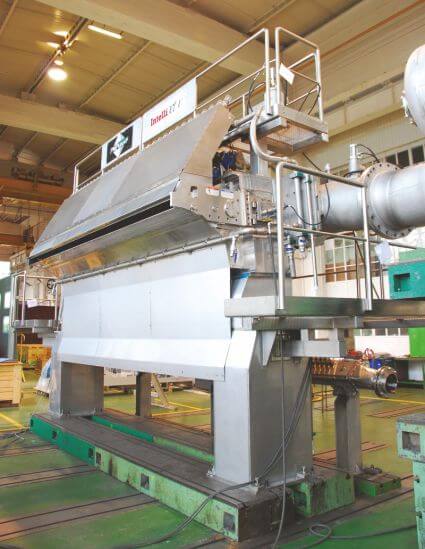 Investment involved in this upgradation project is approximately Rs. 10 crores and is scheduled to start-up in April-May 2014. Since the company wants to speed up their machine from 600 mpm to 750 mpm hence the new head box shall be able to handle additional hydraulic flow. The existing head box is working at its peak limit. The other major benefit of new head box shall be more uniform weight profile of paper across the deckle with two sigma variation shall be +/-0.5 only.

Established in 1982 to produce 10,000 MT per annum writing and printing grades Shreyans Industries Ltd. today manufactures approximately 35,000 MT per annum and aims to touch 50,000 MT based on agriculture residue as main raw material on same machine.