The range of straws by SIG India is made with paper obtained from FSC-certified sources and is available in standard shapes along with a unique telescopic format.
June 16, 2022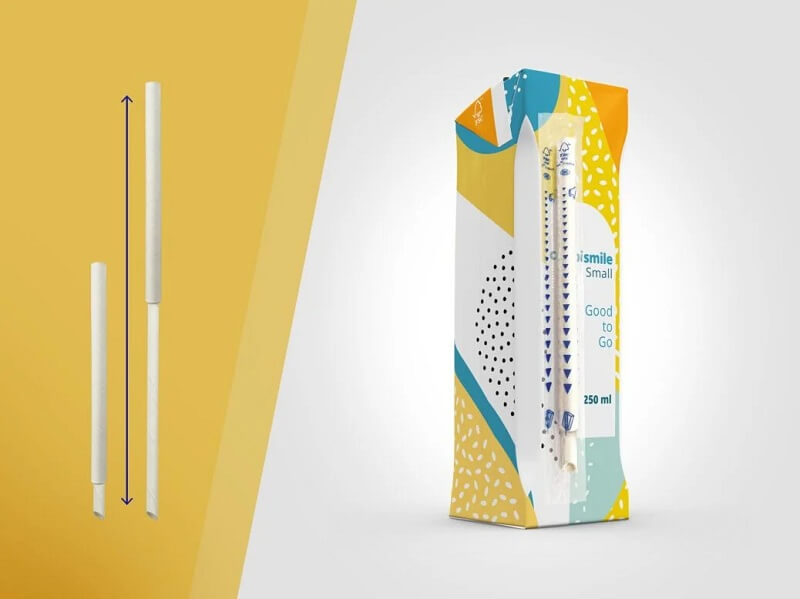 SIG Combibloc India Pvt. Ltd. has introduced a wide range of recyclable paper straws in different dimensions and shapes. With the idea to bring sustainable alternatives to plastic straws, paper straws offer the best biodegradable options, which are both functional and biodegradable.
Made with paper obtained from FSC-certified sources, the SIG straws are similar to its forest-based cartons, made from renewable paperboard. The wide range of straws is available in standard straight I-shapes and U-shapes, in addition to a unique telescopic format, serving the various needs and preferences of both brands and customers.
Watch: Evolution of Paper Based Packaging
The straws can be used with all SIG carton packs that have a straw hole, but they are especially compatible with small-sized packs. Among these, the combiblocXSlim cartons also happen to be SIG's most popular pack in India. Further, special straws with relatively larger diameters are also available for easy consumption of SIG's value-added drinksplus product portfolio. For beverages that contain particulates like fruit chunks, aloe vera strands, cereal, nuts, and other ingredients, the wider straws are ideal to use.
While working on the product development, SIG India assessed the sturdiness of the paper straws to break the closed straw holes and the ability to maintain their shape and usefulness after being submerged in liquids for a long time.
Also Read: Swiss Aseptic Packaging Major SIG India to Enhance Presence with a New Packaging Plant
About the product introduction, Ms. Vandana Tandan, Country Manager, SIG Combibloc India Pvt. Ltd., asserts that paper straws bring convenience for both brands as well as consumers. Moreover, this launch is in line with the company's ongoing efforts to reduce its carbon footprint.