Solenis's recent acquisition of pulp and paper business assets from CBC India marks its foray into Indian market with more India specific technological solutions.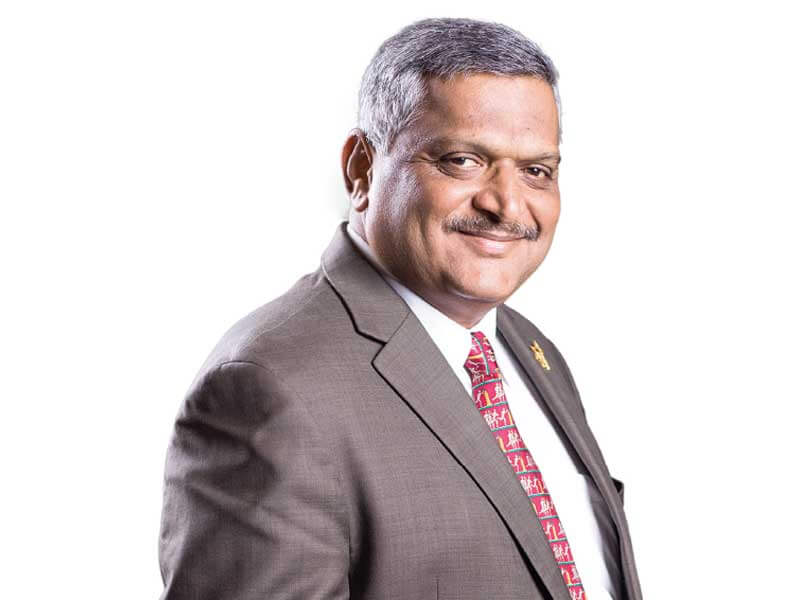 The acquisition of Ashland Water Technologies by a fund managed by private investment firm Clayton, Dubilier & Rice (CD&R) was completed on July 31, 2014. After acquisition, this erstwhile commercial business unit of Ashland Inc. was reorganized as a stand-alone company with a new name Solenis, a portmanteau of 'Solutions' and' 'Genesis' and meaning the genesis of solutions for its customers. The new entity included the Industrial Water and the Pulp and Paper business units.

Notwithstanding the new name and brand, Solenis's entrepreneurial heritage is deeply, historically rooted in Ashland Water Technologies as well as Betz Laboratories, Drew, Stockhausen and Hercules. The stand-alone company continues a 94-year reputation as a respected manufacturer of specialty chemicals for the pulp, paper, oil and gas, chemical processing, mining, biorefining, power and municipal markets. Its product portfolio includes a broad array of process, functional and water treatment chemistries, as well as state-of-the-art monitoring and control systems.

After becoming Solenis, it has been in constant exploration to increase its investment in its people and processes as it researches new opportunities to grow the business in the areas of process and water technologies. The recent acquisition of pulp and paper business assets from CBC India is but part of this effort to enhance Solenis's business scope.

Paper Mart recently had the opportunity to interview Mr. Nandkumar Dhekne, Vice President, Asia Pacific, Solenis about this recent acquisition and what Solenis aspires to attain business wise. Nandu Dhekne was accorded the current role in August 2014 after the Ashland Water Technologies business was sold and then reorganized as a stand-alone company. Prior to the formation of Solenis, Dhekne served as vice president, Asia Pacific of Ashland Water Technologies since 2014 and as vice president of Ashland Specialty Ingredients, Asia Pacific between 2011 and 2014.

Dhekne, a bachelor of Chemical Engineering from the University of Mumbai (UDCT), has significant leadership experience in the Asia water industry. He spent more than 20 years with Hercules, GE Betz, GE Energy, and BetzDearborn, where he served in numerous management positions.
Paper Mart: Tell us something about your recent acquisition of pulp and paper business assets from CBC India.
Nandkumar Dhekne: Effective April 1, 2015, Solenis Chemicals India Private Limited completed the acquisition of assets associated with the Solenis pulp and paper business represented by Connell Bros. Company (India) Private Limited in India. All assets associated with the Solenis pulp and paper business represented by Connell Bros. Company (India) Private Limited in India are a part of the deal including the sales, technical, and operating personnel directly related to the paper unit, as well as an AKD emulsion manufacturing facility.
PM: Why CBC India's pulp and paper assets? Is it because of your long association with it?
ND: CBC India has conducted business on behalf of Solenis since 2003. With the growth of Solenis India, the pulp and paper business as formerly represented by CBC India is a natural addition to our portfolio to allow Solenis to become a complete solution provider to our customers in India.
PM: What do you aim to gain exactly in India by acquiring CBC India's pulp and paper assets?
ND: By having direct access to the broader Indian market, we plan to develop solutions specific for the needs of Indian market. Solenis is better positioned to pursue new opportunities by leveraging our global technology; the opportunity to participate in the fast growing market in India fits well with our growth plans.
PM: Would you share with us the specific CBC portfolio which you think would be instrumental in expanding your business in India? How do you plan to harness this acquisition for your business growth here in India?
ND: Our desire is to provide total pulp and paper solutions to our customers in this market. This is another example of Solenis' commitment to continuous investment in the pulp and paper industry and we are delighted to continue to build strong business relationships with our customers in India.
PM: What according to you is there in the Indian pulp and paper industry which prompted you to invest more?
ND: India is now the fastest growing pulp and papermaking country in the world with 10.5 million tonnes of paper and board production and represents a significant growth opportunity for Solenis. Our goal is to develop new products in the future for the local market, based on customers' unmet needs.
PM: Are you expecting to reach new customer segment, hitherto untouched, after this acquisition?
ND: Yes, absolutely. While we plan to continue to offer our current product line we will offer the complete Solenis global product line to our customers in India in the near future to allow them to leverage the new capabilities that these products offer.
PM: What trends do you foresee for the Indian pulp and paper industry in times to come? How do you propose to be a part of emerging trends?
ND: One of the key growth trends in the Indian market is the growth of the packaging segment (approx. 40 percent of the total production). Solenis has a variety of solutions designed specifically for the needs of the packaging market including our Biobond™ program as well as other key programs that will provide these customer enhanced value. Our global, industry-focused professionals stand ready to provide our extensive technology portfolio to our customers in India.