Global packaging is getting driven by many visible, invisible factors and it's moving for sure. Paper and board packaging is set to gulp the largest chunk; Indian pulp and paper industry may read many prolific omens in this.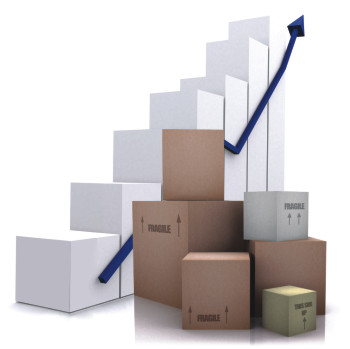 The packaging industry, as per almost all reports and market surveys, is growing stronger mainly because of improved consumption practices all across the globe. A report published in 2008 by World Packaging Organization says there are 100,000 companies active in the global packaging manufacturing industry, creating as many as 5 million jobs. These numbers must have risen by now as the industry continues to expand briskly. From food and beverage products to pharmaceuticals to FMCG to electronics to furniture and a myriad of other industrial and consumer durables, packaging has a prominent role to play in the value chain.
Paper and board packaging, most significantly, had the largest share of global packaging with sales of USD165 billion in 2003, equating to 38 percent of the market. In the same report of 2008, WPO forecasts that paper and board will remain the single largest element of the market into 2009, growing at an annual rate of around 4 percent in real terms, driven on the one hand by rising demand in fast-growth national markets as well as steady growth in secondary/bulk packaging across the globe.
WPO's stand seems vindicated by more recent estimates by Smithers Pira (Pira International formerly), which says, globally, paper and paper board rigid packaging products form the largest segment of the packaging market, totaling some USD 210 billion in 2010 and estimated to grow to USD 250 billion by 2016.
Global Trends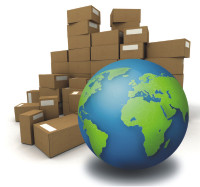 The global packaging industry turnover at present may have little variations here and there as reported by different research and market report agencies. However, major forecasts and trends point to vigorous growth scenario in near-term future.
Smithers Pira, an authority on the packaging, paper and print industry supply chains, claims that global packaging industry would touch USD 1 trillion mark by 2018. According to Pira, the global packaging market stood at USD 799 billion in 2012, increasing by 1 percent over 2011. Sales are projected to increase by 3 percent in real terms for 2013 to USD 824 billion. Pira forecasts annual growth of 4 percent per year to 2018 in the world packaging market, with sales to reach over 1 trillion US dollars by 2018.
Whatsoever industry sizes have been conjectured by WPO, Pira or other reports, the global packaging industry today stands at more than USD 800 billion as per central tendency measure of all such varying data.
As per WPO report in 2008, North American markets, including the USA, Canada and Mexico, accounted for the largest share of global packaging at USD 132 billion (32 percent), ahead of Western Europe (26 percent) and Asia (26 percent). The overall share of European markets, however, exceeded that of North America at USD 137 billion, equating to a 33 percent share. The fastest growing markets in dollar terms have been in Eastern Europe, growing at an annual rate of 16 percent in the period 1999-2003, principally as a result of strong sales growth in Russia, Poland and other markets during 2003 – as well as the effect of exchange rate movements.
However, according to Pira's 2013 report, sales of packaging are concentrated in Asia, which accounted for 36 percent of the total in value terms in 2012. North America and Western Europe totalled shares of 23 percent and 22 percent respectively. In 2012, Eastern Europe was the fourth largest consumer of packaging with a global share of 6 percent, closely followed by South and Central America with 5 percent. The Middle East represents 3 percent of the global demand for packaging, while Africa and Australasia each have a 2 percent share. According to the study, this segmentation of the market is expected to change significantly by 2018; Asia is predicted to represent over 40 percent of global demand, while North America and Western Europe lose out noticeably.
What is quite conspicuous in these two reports, separated in time by about 5 years, is the shift of global packaging share towards Asia. The share of Asian packaging market will keep increasing in coming times as suggested by other reports also.
Indian Picture
India is the sixth largest packaging market in the world, with sales of USD 24.6 billion in 2011 as per the Indian Institute of Packaging (IIP), an autonomous body under the commerce and industry ministry. The IPI's 2013-14 annual report says that the packaging Industry is expected to grow at a CAGR of 12.3 percent to become the fourth largest global market, with sales of USD 43.7 billion in 2016.
Asian market has been doing well lately with especially the Chinese and Indian packaging markets growing strongly throughout 1999-2003 as per WPO. China ranked as the world's third largest market for packaging products at around USD 32.1 billion in 2003. However, in 2010, China became second largest user of packaging with USD 80 billion and the US retained its position as the largest with USD137 billion.
IPI sees the next phase of growth for the industry coming from e-commerce, as more traditional retailers also take to online selling. The institute also said the USD 24.6 billion (in 2011) market, which was growing at is about 13-15 percent had a great potential as India's per capita consumption of packaging was just 4.3 kg, compared with 6 kg for China and 19 kg for Taiwan. In other words, India's per capita annual packaging expenditure was USD 20 in 2011, which is significantly lower than the top 20 market average of USD 347.6. The Low per capita expenditure offers a huge business opportunity for packaging companies. The Indian food processing market is one of the largest in the world in terms of production, consumption and growth prospects.
Packaging, especially flexible packaging, is maturing in North America and Western Europe, but not in India or other economies of Asia. India and China are the fastest-growing national markets for consumer flexible packaging according to Pira, together accounting for 44 percent of world flexible packaging consumption growth during the forecast period. India is on a growth path and that's great news for the packaging industry as well. The growing economy with growing aspirations and dispensing incomes means growth for packaging industry.
Paper and Paper Board Packaging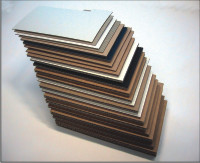 Packaging encompasses a wide range of material types across paper, board, plastic, metal, glass, wood and other materials. Paper and paperboard packaging is fast emerging trend in the packaging industry. It is gaining importance in many regions as it is environment friendly and cost-effective. Paperboard is thicker with a high weight per unit area and is made in multiple layers. It is mostly used to make containers such as boxes, cartons, and trays for packaging and shipping and is seldom used for direct food contact.
The various types of paperboard are white board, solid board, chip board, and fiber board. The vendors in the Global Paper and Paperboard Container and Packaging market are continuously offering new packaging patterns that can prevent the contamination of products such as food or beverages.
The largest share of global packaging was accounted for paper and board packaging with sales of USD 165 billion in 2003 constituting 38 percent of the market, as per WPO reports published in 2008. This report further says that paper and board packaging will remain the single largest element of the market into 2009, with a 38 percent share at USD 216 billion – growing at an annual rate of 4.2 percent in real terms, driven on the one hand by rising demand in fast-growth national markets as well as steady growth in secondary/ bulk packaging in developed markets in line with overall industrial activity.
The 2008 WPO report further stipulated that aside from the Middle East, the fastest growing regional markets will be found in Eastern Europe, South America and Asia where annual growth of the order of 6 percent is anticipated. Asia's share of the market is set to rise from 34 percent to 36 percent, with strong growth in China – overtaking Japan to become the second largest market with sales of USD 30 billion by 2009 – as well as Indonesia (growing at almost 10 percent annually to USD 5.4 billion) and India (growing at an annual rate of 12 percent to reach almost USD 4.5 billion).
The above trend as indicated by WPO ring true as corroborated by more recent Pöyry, June 2014 forecast which says the strongest growth in consumer board will be in Asia during 2013-2025. China and Asia Pacific are set to register a CAGR of 5.4 percent in consumer board segment by almost doubling the output from 7.9 to 14.8 million tonnes during this period.
According to Market Research Report, global paper and paperboard container and packaging market is to grow at a CAGR of 6.50 percent over the period 2014-2019.
Within the paper and paperboard packaging important sub-segments, which are going to see better days ahead, are folding carton packaging, release liners, corrugated board packaging, liquid paperboard packaging, food contact paper and board, etc.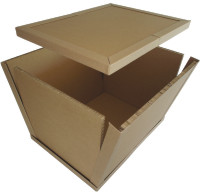 According to recent reports of Smithers Pira, actual consumption of carton board amounted to 47 million tonnes in 2012, worth USD 140 billion, and is forecast to grow by 5.1 percent annually, to reach 63 million tonnes, valued at USD 184 billion, by 2018. For the report, Pira collected information from almost 400 cartonboard manufacturers and more than 300 converters across the global market. Healthcare products are the single largest users of folding cartons, followed by tobacco.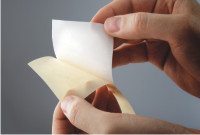 Pira's separate report for release liners says the demand is forecast to increase to some USD 13 billion by 2019, amounting to almost 48 billion square metres and showing average annual growth of around 4.5 percent over this period.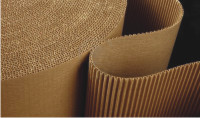 Demand for corrugated packaging material is expected to increase more than 4 percent annually over the next five years to reach USD 176 billion by 2019 as per Pira's exclusive report dedicated to corrugated packaging. This report is somewhat consistent with another report by Persistence Market Research (PMR) which says the global corrugated packaging market is estimated to reach USD 173.6 billion (£113bn) by 2020. TechNavio's analysts forecast the global corrugated box packaging market is to grow at a CAGR of 3.98 percent over the period 2014-2019 which is also somewhat in line with Pira and PMR reports.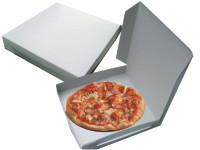 With regard to food contact paper and board Pira says that between 2009 and 2011 the market for paper and board used in food contact applications grew by an average of more than 6 percent annually, reaching a total of nearly USD 50.4 billion in 2011. This market is expected to increase by around 4 percent annually over the next five years, totaling more than USD 63.7 billion by 2017, with growth fuelled largely by the growing focus on sustainability.
In India, comparatively, paper and paper board accounts for around 10 percent of the total packaging materials which is far below the global ratio and has immense scope for improvement.
Key Drivers: Paper and Paper Board Packaging
Global packaging demands are fast increasing owing to macro level drivers like population growth, emerging middle class, world-wide demand for safe food, innovation and of course sustainability. If we recall the WPO report 2008, it said that paper and board packaging will remain the single largest element of the market driven on the one hand by rising demand in fast-growth national markets as well as steady growth in secondary/bulk packaging in developed markets in line with overall industrial activity.
While the economy plays a central role in influencing the size and growth of the packaging market, there are a number of other factors which can be seen as having a direct or at least indirect influence on paper and board packaging demand or, at any rate, the nature of this demand, irrespective of the performance of the economy.
These may include the increasing requirement for convenience among consumers, rising health awareness among consumers, the trend towards 'on-the-go' lifestyles among increasingly time-poor consumers, growing requirements for brand enhancement/ differentiation in an increasingly competitive environment, etc. On the other hand, climate change combat and carbon footprint issues, consolidation and globalization of retailers, e-Commerce, and growing pharmaceutical market are some very conspicuous drivers driving the need of paper and board packaging.
The corrugated packaging market is thriving mainly due to growing end-user industries, including food, medicine, consumer durables, rubber, and petroleum. Benefits associated with corrugated packaging such as sustainability and low cost makes it one of the preferred modes of packaging across various industries. Emerging markets are said to offer tremendous growth opportunities for the corrugated packaging market due to increasing population and growing demand for consumer products in these regions.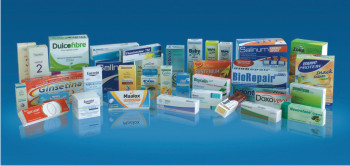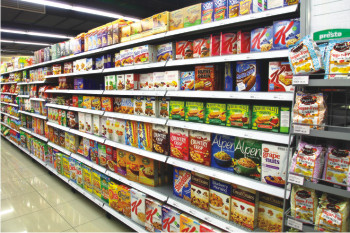 China, Japan, India, and Indonesia are the major corrugated packaging material producers in Asia Pacific. The US leads the corrugated packaging material production in North America while the European market is dominated by Italy, France, Germany, Spain, the UK, and Poland. Brazil and Turkey feature among the leading corrugated packaging material producers in Rest of the World (RoW).
In India, the paper packaging products are an important part of the overall packaging industry. Again, the growth in the India paper packaging industry has been largely impelled by the augmenting demand for better quality of paper packaging products and changing consumer preferences. Increasing demand for paper packaging products along with high urban population growth, rising disposable incomes and paper production in India are anticipated to further stimulate the country's overall paper packaging industry in the following years.
A higher demand for paper packaging products, especially an increased trend in the usage of folding cartons, has been observed in India. The increase in the folding cartons has been observed on account of factors such as increasing FMCG and the food & beverage sector. The corrugated box market has been increasing mainly due to development of the country's logistics sector and escalating exports in the country.
Other paper and board sub-segments are getting driven by above factors only. Organized retail and emerging e-Commerce scenario are two prominent future drivers of this sector. Presently, the growth in organized retail and e-Commerce is spurring the demand for packaging about 12-14 percent a year.
e-Commerce: An Ascending Driver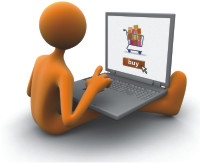 e-Commerce is growing by double digits. e-Commerce companies are increasingly growing conscious about protective packaging. For them, the cost of the damaged goods is much higher than the cost of protective packaging. On the consumer side also, a well-packaged delivery drives satisfaction. These overall are fuelling the packaging demands by e-Commerce companies.
In a recent interview for a magazine, Mr. Jerome Peribere, CEO, Sealed Air Corporation said, "We are working hard and e-Commerce is a segment which is extraordinarily growing for us. If you order your iPhone 6 through an e-Commerce site then it would be delivered in a Sealed Air packaging. It has a very good cushioning and is extremely aesthetic. e-Commerce is a division of our protective packaging division and contributes around 20 per cent of our protective packaging sales." This feeling was echoed by others too in the industry.
"I have absolutely no doubt that in India, e-Commerce will do (to modern trade) what mobile phones have done to the telecom industry. We are going to leapfrog modern trade and hyper markets and go from mom-and-pop stores to e-Commerce," Harish Manwani, non-executive chairman, Hindustan Unilever Ltd (HUL), and former chief operating officer, Unilever Plc., the world's second-largest consumer products maker, said at Nielsen's Consumer 360 conference in Mumbai recently.
And even as modern trade struggles to go beyond the cities—there are over 50 with a population in excess of a million—e-Commerce marketplaces such as Flipkart, Snapdeal and Amazon have already started delivering deep into the interiors. Amazon India delivers to all of India's 19,000 pin codes through a tie-up with India Post. Flipkart delivers to 1,000 cities, covering 10,000-15,000 pin codes. Snapdeal also covers all the pin codes in the country. All this sounds good for the future of packaging in India.
In a recent development, US packaging giants RockTenn and MeadWestvaco were rolled into USD 16 billion merger. "There's significant opportunity around the world for us to grow as we see more activity in emerging markets," MeadWestvaco Chief Executive John Luke said citing India, Brazil and China as growth regions owing to flurry in e-Commerce and online retail segment. Demand for the corrugated boxes made by both firms has risen sharply amid an internet shopping boom. Global e-Commerce sales are expected to have risen 20 percent to USD 1.5 trillion in 2014, according to industry data firm eMarketer.
One of the largest greenfield projects in packaging board will go on stream in Tamil Nadu when Tamil Nadu Newsprint and Papers Ltd commissions its two-lakh-tonne a year factory by the year end. The unit will make high-end packaging board used in a wide range of industries including pharmaceuticals, food and consumer electronics. "We believe the growth momentum is more in the board sector than in the paper sector. Paper growth is roughly 6 to 7 percent only. e-Commerce and retail segment is growing generating more demand for the packaging. We, therefore, believe, as per the study we conducted, that the demand for the paper board will be about 12 to 14 percent per annum. So, we have taken a conscious decision of going for a board plant," said Mr. A. Velliangiri, Deputy Managing Director, TNPL.
Dr. Prodipto Ghosh, Distinguished Fellow & Director, TERI is of the opinion that paper packaging may serve as biodegradable substitute of plastic packaging and that e-Commerce is emerging as an opportunity for the paper industry. He was recently speaking at IPPTA's Annual Seminar in Hyderabad and said, "The e-Commerce industry is rapidly taking off. It is now a multi-billion dollar industry in India just in few years. Many of us have started buying whole pile of things online. But, the e-Commerce sector has, in nature of its functions, many more requirements of packaging than traditional retail.
"e-Commerce has to package everything for transport. I think that the pulp and paper industry can creatively engage with this growing sector to identify new types of packaging that can also be recycled and reused. This also goes to the question of plastic packaging where, through proper R&D, a biodegradable substitute of plastic packaging can be evolved."
As of now the major players in this segment are ITC, Century Paper, Khanna Paper and JK, according to industry sources. However, the future packaging landscape may see more players surface to tap the growth by virtue of demands generated by e-Commerce.