Following the investment in new bleaching technology, Stora Enso will be able to reduce the number of bleach lines from three to two that will improve cost competitiveness and the carbon footprint of the production site.
February 4, 2022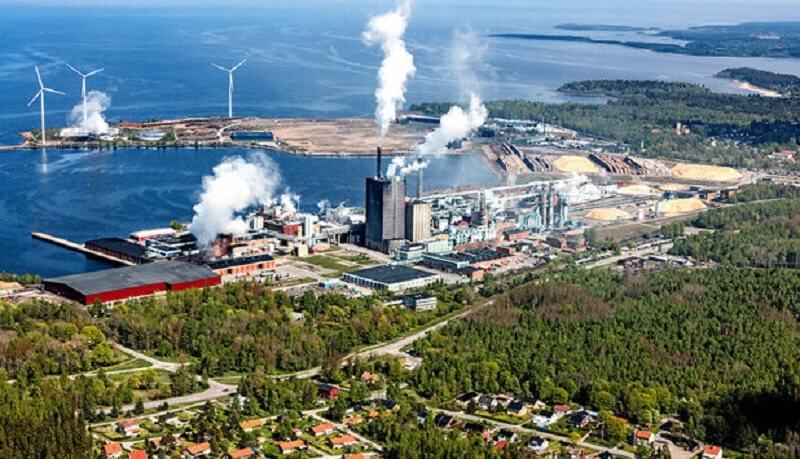 Stora Enso will invest EUR 40 million (~USD 45.86 million) in new technology and restructuring of its fluff pulp production facility in Skutskär, Sweden. The aim is to increase cost efficiencies and further improve the site's environmental footprint, which also coincides with Stora Enso's goal to provide regenerative solutions. The Skutskär site has a production capacity of 540,000 TPA and it produces fluff, hardwood, and softwood kraft pulp.
Being the leading producer of fluff pulp in Europe, the expansion will further enhance both operational efficiency and the site's carbon footprint performance. Stora Enso's investment in new bleaching technology also aligns with its ambitious climate targets.
Watch: Paper Mart News Roundup
Stora Enso had revised its Science Based Targets initiative (SBTi) in 2021. The Finnish company is committed to reducing absolute Greenhouse Gas Emissions (GHG) from operations by 50 percent by 2030, aligned with the 1.5-degree scenario. The transition to new technology will enable a carbon footprint reduction of 5 percent.
Also Read: Stora Enso and Tornator to restore 1,000 hectares of low forest cover peatland in Finland
Johanna Hagelberg, Executive Vice President, Biomaterials division at Stora Enso, says, "Our Skutskär site is already close to carbon-neutral, and through this investment, we are now taking the next important step towards a climate-positive contribution. Moreover, technology upgrade investments will further sharpen our competitiveness in the growing hygiene products sector."
With the investment, the number of bleach lines will be reduced from three to two which will improve cost competitiveness. The implementation of this plan is projected to start in Q1 2022, with the upgraded bleaching plant estimated to be in operation in Q2 2023, followed by the closure of the obsolete bleach line in Q2 2024.