Indian Pulp and Paper Technical Association's (IPPTA) 55th Annual General Meeting and Seminar 2019 was recently held in Ahmedabad. During the event, key issues relating to the pulp and paper industry were examined.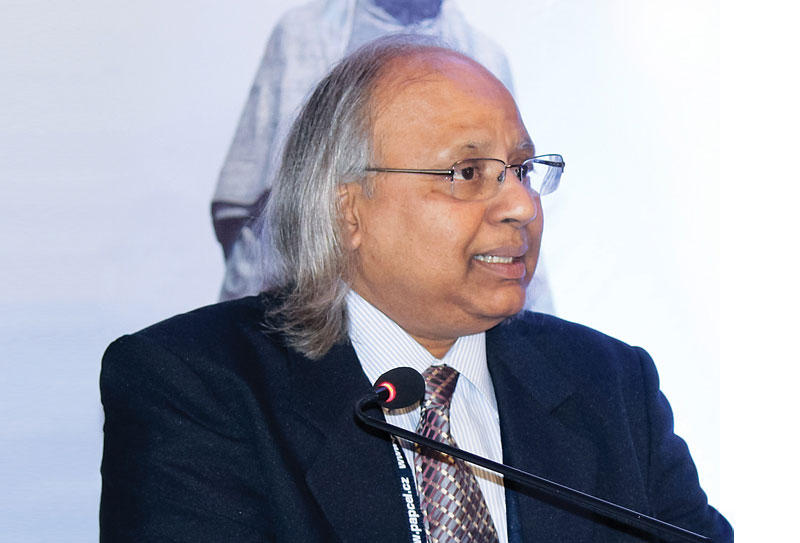 In his keynote address, Mr. Ramkumar Sunkara, Packaging Consultant, said that the paper industry needed to focus on the ban on plastic imposed by many states in India and the opportunities that the ban had been creating for the paper industry. He also said the industry need to concentrate on taking advantage of the emerging trends in packaging, seizing new opportunities, and fighting off the challenges facing the industry.
According to Mr. Sunkara, most of the paper products available on today's market are made from kraft paper. "Kraft paper is used for making pizza boxes. Kraft paper and converted kraft paper are used for making cups. The government has banned the use of plastic but has introduced many restrictions on the use of paper for packaging. The industry must, therefore, look for solutions in this area," said Mr. Sunkara.
Mr. Sunkara said, "The safe use of paper and board for food packaging still remains a challenge. Kraft paper and carton board are permeable barriers and allow migration of various compounds into the food that has been packed inside. Non-volatile compounds and external contaminants can also migrate from and through the packaging into the food. Besides, recycled paper and board often contain mineral oils and many other substances that may migrate into food at levels exceeding the safe threshold. The source of these contaminants is usually the raw material, that is, recovered paper.

"There are many products that can be made using corrugated boxes like freshly produced packaging and trays, boxes for fresh fruits and vegetables (FFV), packaging for cookies and biscuits, shaped corrugated packaging and pizza boxes. The estimate production of packaging for fruits and vegetables touched 300 million tonnes in India during 2017-18. There was a time when most of the FFV were not packed in packaging material. They were simply packed in normal wooden baskets or taken without any packaging. In the last decade, there has been considerable growth in the use of packaging for FFV. If half of the FFV is packed in corrugated boxes, then we are talking about packing 150 million tonnes of FFV in different packaging materials, such as paper-based packaging. If we use approximately 1 kg of paper to pack 20 kg of FFV, then we are talking about the annual consumption of 7.5 million tonnes of paper for packing FFV in the coming years. Every 10 percent increase in the use of corrugated boxes in packing FFV will amount to paper requirement going up by 1.5 million tonnes. Here is a big opportunity for the paper industry.
"In this context, the need for having a definite technological development in the manufacturing of fluting grade paper is important. Today, the general perception in the industry is that if we are talking about the fluting grade paper, we are only talking about the extremely low Bursting Factor (BF) material, 16 BF to 18 BF. Instead, we need to talk about products similar in quality to European semi-chemical fluting grade papers. International quality standards need to be maintained if we want to use paper for FFV. One of the aspects of FFV packaging is that it should successfully deal with moisture. FFV is packed under conditions involving moisture; and that calls for an effective technological improvement in the production of kraft paper for FFV.
"Quick service restaurant (QSR), which is the fastest-growing business in India, mainly attracts the below-35-year age group. People from this group visit QSRs 3 to 4 times a week. Interestingly, the growth rate of KFC was 20 percent and that of Pizza Hut was 19 percent in the year 2018. Domino's Pizza started with 128 stores in 2006 but now has around 1126 stores in India. India is the second largest market for Domino's after USA. Domino's and other pizza brands have been delivering pizzas packed in attractive packages all across the country. Sales for top pizza brands in today's world account for USD 21.5 billion. The QSR market in India was worth INR 9000 cr. in 2016 and is expected to grow up to INR 24000 cr. by the year 2021. Sales for brands like Pizza Hut, Domino's and Papa John's Pizza account for USD 14 billion in India, which is around 65 percent of the global market. These sales trends augur well for the Indian paper industry.


"Food in a pizza box comes directly in contact with the paper. The possibility of migration of unwanted substances (compounds) to the food is very high if the box is not made from appropriate or quality packaging paper. In times to come, the mushrooming of QSRs in India and the poor quality of local food-packaging paper may compel manufacturers of pizza boxes to import quality packaging paper. So, we need to focus on how we can manufacture paper which is hygienically appropriate for packing food.
"In 2018, Food Safety and Standards Authority of India (FSSAI) notified new packaging regulations because it recognized the importance of packaging in the food sector and its impact on food safety. In addition, the new packaging regulations have been separated from the labeling regulations and a separate scientific panel for food packaging has been planned. FSSAI has made it clear that the primary objective of packaging is to protect the food contents from microbiological, chemical, physical and atmospheric contamination and to preserve the food, thereby protecting the health of the customer. The regulations also prescribe overall migration and specific migration limits of contamination for materials. These regulations will be known as Food Safety and Standards (Packaging) Regulations, 2018. They will come into force on the date of their publication in Official Gazette; and Food Business Operator will comply with all the provisions of these regulations by 1st July, 2019.

"The kraft paper that is currently used for making pizza boxes does not meet the standards that FSSAI is going to notify. If the notifications come by 1st July 2019, there has to be substantial technological development in the pulp and paper industry. We have seen how FSSAI took action on Nestlé because of complaints about its noodles.
"Paper and board materials are defined by uniform formation, thickness and substance. They should be free from visible specks, grease marks, cuts, pinholes and other blemishes. The paper used for manufacturing boxes, cartons, plates, cups and paper lids or paper which is meant to be directly in contact with food will be of food grade and free from contamination. Moreover, paper and board materials used for manufacturing containers for packing or storing food products will conform to either of the Indian Standards specifications as provided in Schedule-1. All this has been clearly specified in the draft regulation by FSAAI.
"If the regulation drafted by FSSAI has to be followed, then the production of kraft paper for food-related packaging has to undergo a sea change. Odor may prove to be problematic as far as the regulations are concerned. The odor caused by microbial activity, oxidation of wood extractives and paper additives may not make paper suitable for food packaging."
Latest
Speaking about the latest trends in packaging, Mr. Sunkara said, "When we look at the latest trends in packaging, we see packaging moving from 'simple' to 'smart'. The global smart packaging market was worth USD 4.8 billion in 2011 and USD 14.1 billion in 2013. In a span of two years, the smart packaging market grew three times. The global smart packaging market touched USD 23.7 billion by 2015, which is five times the growth rate in less than four years; and it will reach USD 40 billion by 2020.
"Smart packaging includes active packaging, modified atmosphere, moisture control, gas scavengers, smart labels and time and temperature indicators. In addition, smart packaging can be categorized into groups like sea food, meat and poultry, soup, dairy products, confectionaries, fruits and vegetables and ready-to-eat meals.
"Color changing inks are being used in smart packaging. There are touch-reactive inks that change color once they come in contact with the hand, indicating that touch can cause contamination. Chill-reactive, heat-reactive and moisture-reactive inks are also available. In addition, if the product is subjected to a thermal shock, the reversible thermochromic ink changes its color, and the moment the thermal shock disappears, the color of the ink reverses. We also have irreversible thermochromic inks: If the product is subjected to a thermal shock, the color of the ink changes irreversibly."

Speaking about the major trends likely to affect the packaging industry over the next decade, Mr. Sunkara said, "A good number of buyers of packaging materials are currently using electronic business processing. They are going for what is known as Advance Shipping Notice (ASN). All their requirements are met through the Internet. However, the supply chain can never be completed unless and until everybody adopts this procedure. The industry has also witnessed supply-chain management. A concentration of ownership has taken place in the last 2 to 3 years; the days of small corrugators are gone. There was a time when around 10000 to 15000 corrugators were engaged in manufacturing 50 to 100 TPM of corrugated packaging paper. The industry has seen many mergers. As a result of these mergers, the production capacity of the industry is now in the range of 3000 to 5000 tonnes TPM. The packaging industry with such a huge production capacity is definitely much larger than all the paper mills, which produce 100 to 150 tonnes of kraft paper. More mergers will take place in times to come. Manufacturers of packaging material are simply getting bigger day by day. The scope of convenience packaging will further widen in the near future. Shorter runs and greater flexibility will have an impact on supply-chain management. Marketability based on features like freshness, tamper-evident packaging and labeling is being introduced into the packaging industry. This is a new trend. So, in the current climate of change, we need to be prepared for change if we don't want to be left behind.
Gujarat Government Policies: Pushing Growth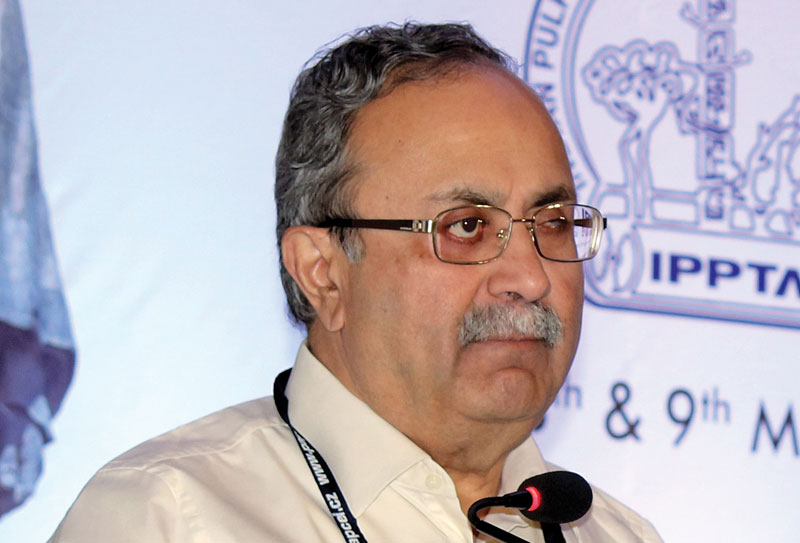 Hon'ble Shri Saurabh Patel, Cabinet Minister-Energy, Government of Gujarat, said that the manufacturing sector in Gujarat had played an important role in the overall economic growth of the nation. He said, "The vast coastline of Gujarat has given the state an edge over the other states in India. We have around 41 ports, and government policies allow 35 percent of the country's exports to pass through Gujarat. There are many states that have a coastline but lack the kind of government policies that Gujarat has. Gujarat's good government policies have brought so many industries to the state.
"Gujarat has the longest coastline in India, which makes the state a major stop for imports from foreign countries. The state has become a one-stop destination for many industries. However, the pulp and paper industry faces a few challenges in Gujarat. The biggest challenges are environmental conditions and water; and we have to face these challenges jointly. The industry has to be really proactive about facing these challenges. Pulp and paper mills in Gujarat are environment-conscious, but they need to be persistent in safeguarding the environment. Most of the manufacturing units are zero-discharge units; and if there is some discharge, it has to be handled properly. The other important point is that water consumption in the pulp and paper industry is growing by leaps and bounds. Normally, drinking water takes priority over water for agriculture and water for agriculture takes priority over water for industry. Hence, the Gujarat government has formulated sound policies for distillation plants. We are also building 3 to 4 new distillation plants with different capacities. However, the cost of distillation is much higher than normal water charges.
"Gujarat is the first state in India to fully supply power to its villages. Today, the consumption of power in rural areas is almost equal to the consumption of power in urban areas. The per capita income of people in the villages is increasing, and there is going to be real growth in the years to come.
"With the arrival of various multinational companies in the country, like Pizza Hut and Domino's, agriculture and the food processing industry have witnessed huge investments. This development will significantly push the growth of the paper industry. Besides, ban and restrictions on plastic will provide a fillip to the pulp and paper industry. Recycling will give the paper industry the upper hand over plastic. In addition, if the paper industry focuses on the latest technologies and meets the requirements of the market, a huge potential for exports will develop in the years to come."
Pulp and Paper Industry in India – Biggest Employer and Big Energy User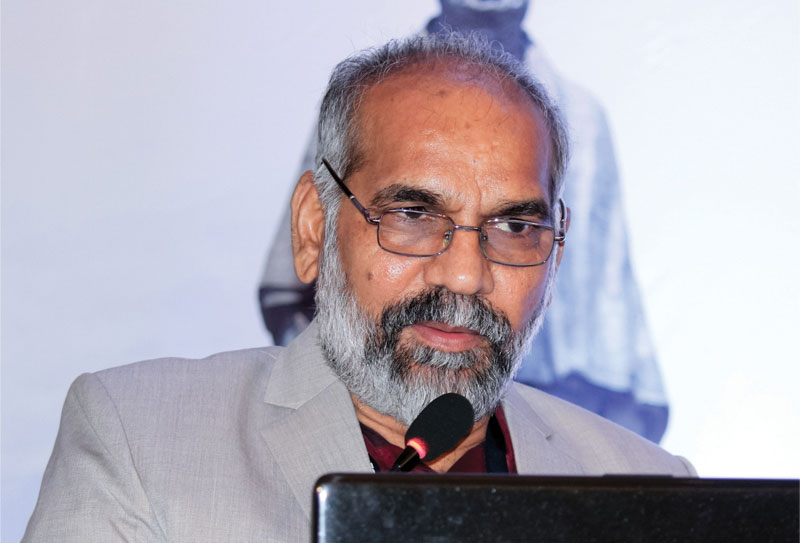 Delivering his address at the meeting, Mr. Prahlad Patel, Managing Director, Karan Paper Mill, said that the Indian pulp and paper industry was responsible for the employment of around 5,00,000 people and contributed high revenue in paper waste and transport.
He said, "The pulp and paper sector is a significant energy user and currently ranks fourth in the industrial sector for its use of energy. The sector consumes 6.7 EJ of energy, which represents 6 percent of global industrial energy use. Despite high energy use, the sector has a low CO2 intensity due to extensive use of biomass as fuel (the emissions of the sector reached 184 Mt, representing only 3% of global emissions). However, with the use of new technologies and modification in the production processes, the consumption of energy can be reduced.
Challenges before the Paper Industry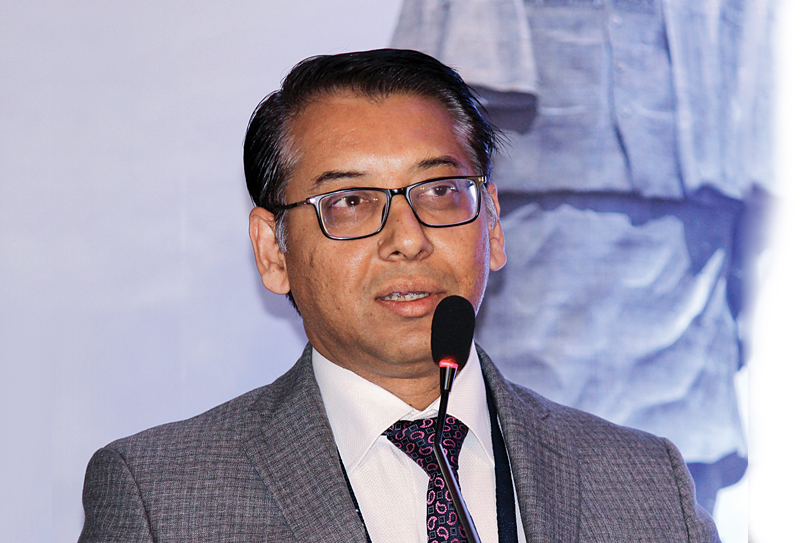 In his address at the seminar, Mr. Pawan Agarwal, President, IPPTA, and Managing Director, Naini Group of Industries, said that the biggest challenge that today's pulp and paper industry faced was the environmental challenge. Mr. Agarwal further added, "We have been talking about this challenge for almost a decade now. The industry needs to work harder to meet the upcoming environment standards, which are going to be stringent. We have already done a lot to safeguard the environment but still a lot needs to be done."
He also said, "In Gujarat, where most of the paper mills use recycled paper and produce packaging boards, be it kraft, duplex, folding box board or solid bleached board (SBS), the biggest challenge is how to handle plastic waste. We import all kinds of waste and use it to make fat profits but in the process we generate waste which is detrimental to the environment and difficult to handle. We, therefore, need to work harder on waste minimization.
"During our visit to South Korea, we saw three mills with an incinerator which was used to burn waste plastic. The mills were generating power by burning waste plastic. These mills were producing steam; and from high-pressured steam, power was produced through generators. Stubbers in the boilers stubbed all the harmful and poisonous gases that were produced during the process. The process was unbelievably environment-friendly and had a decent ROI attached to it. We also need to think along similar lines. In some parts of Gujarat, there are cement plants where plastic waste is transported and finally burnt. We have to go for suitable technologies to dispose of plastic waste in an environment-friendly manner.
"Water consumption presents another challenge, and we need to take all necessary steps to overcome this problem. Gujarat has taken the lead in reducing industrial water consumption. Most of the mills in Gujarat have reduced their water consumption to an unbelievable level. Some of the mills have gone for Zero Liquid Discharge (ZLD) but ZLD is posing a few problems too.
"The materials used in food packaging also present a major challenge. However, emerging technologies can come to our rescue. Naini Papers and Ecotech Paper are currently using a special kind of technology called the mechanical vapor recompression evaporators system. This technology is not completely new. It has evolved over a period of time, and we are going to commission the trial plant in the mill soon. We are looking forward to evaporating all the waste water coming from the mill and generating 90 percent dry solids; and in the process, recover the total amount of water as almost distilled water. The parts per million (PPM) is going to be less than 50 percent. However, it differs from mill to mill. In some cases, the PPM is less than 20 percent. So, we just have to dispose of the solid waste which is 90 percent dry and the water can be recycled. In this plant, only power is consumed. We have worked a lot in the past six months to evolve this system and come to a point where power consumption is well within desired limits.
"Availability of fiber presents yet another challenge. We have been holding discussions with government agencies on how to solve this problem in order to provide the industry with wasteland for forestry.
"At Naini Papers, we recently installed a fully automatic wrapping line which we had purchased from a company called Wrapmatic. The whole process of wrapping is automatic. Kraft reels are fed into the machine, and wrapping is carried out automatically. There are certain quality requirements for kraft reels that need to be fulfilled. They are in terms of joints, strength parameters and uniform moisture. We were unable to run our wrapping machine for two months because of lack of quality kraft paper. We frantically looked for quality kraft paper in UP and Uttarakhand but could not find it. It was then that we recognized the desperate plight of customers. Fortunately, we discovered a mill in Kolkata that had a state-of-the-art machine for kraft paper. We contacted the mill and got what we had been looking for. The paper from that mill runs well on our wrapping machine. This incident taught us a valuable lesson: Feedback from customers and a proper understanding of customer requirements are of paramount importance. We simply cannot keep producing whatever we like to produce and then expect the customer to take it. I think IPPTA has been playing an important role in bringing customers on one platform thereby giving them the opportunity to understand the industry's growing needs and requirements."