Euro 120 million facility will enhance company's competitiveness with food customers across the region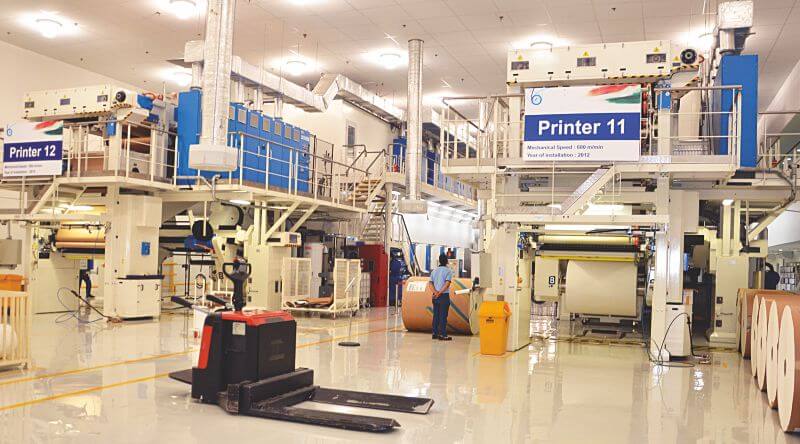 May 29, 2013

Tetra Pak announced the inauguration of its latest world-class factory at Chakan, near Pune, in India. The plant is designed to meet growing demand for Tetra Pak processing and packaging solutions across India, South and Southeast Asia and the Middle East.

The Euro 120 million (INR 700 crores) facility marks a significant milestone in Tetra Pak's increasing presence in the Indian subcontinent.

Said Tetra Pak President and CEO Dennis Jönsson, "Tetra Pak started its market operations in India 26 years ago with a strong belief in the country's growth potential. In 1997 we inaugurated our first factory here. We appreciate the trust and belief that the Indian dairy and beverage industry has in Tetra Pak. Today, India ranks among our fastest growing markets. Investing in this factory demonstrates our strong commitment to supporting our customers to meet growing consumer demand in the region."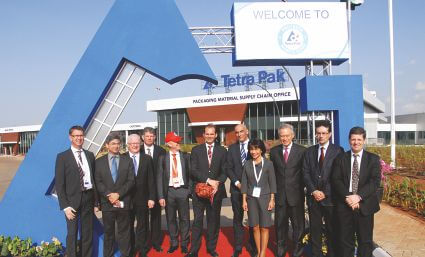 Noted Tetra Pak South Asia Markets Managing Director Kandarp Singh, "Today's young urban consumer and the growing middle class are shaping and transforming the Indian food & beverage industry. Being ahead of the curve, Tetra Pak is geared to meet the growing demand for food safety and convenience. Today's consumer looks for nutritious and healthy products in a convenient packaging format, something that Tetra Pak is well equipped to deliver."

Spread over 45 acres, the new Tetra Pak plant employs the most advanced packaging material production technologies and equipment in the world. Amongst various other facilities, the new plant will have a straw production unit, a processing systems workshop, a filling machine renovation and a technical training academy. The localization of these processes will greatly increase responsiveness to market demands.

It will also house a Product Development and Innovation Centre which will have a laboratory, a pilot processing plant and a pilot packaging plant to meet the product formulations and development needs of customers.

The new plant doubles production capacity of Tetra Pak packaging material to 8.5 billion packages per year, with the potential of scaling it up to 16 billion packages. It also hopes to achieve Leadership in Energy and Environmental Design (LEED) Gold certification, reflecting its extremely high standards of energy efficiency, environmental performance and occupant wellbeing.