The 58th Annual General Meeting of Federation of Paper Traders Associations of India, which was held during September 21 – 23, saw eminent dignitaries focusing on how to respond to the challenges that the industry currently faces.

Sajjan Kumar Goenka, President, FPTA, said that he was pleased with the Federation for requesting the government to declare August 1 as National Paper Day. He also expressed his deep sense of gratitude to the Federation for requesting Ministry of Finance and GST Council to make GST more convenient for the business community. In addition, he focused on some of the challenges that the pulp and paper industry was facing. He concluded his speech by thanking FPTA members for coming together and supporting the paper industry wholeheartedly.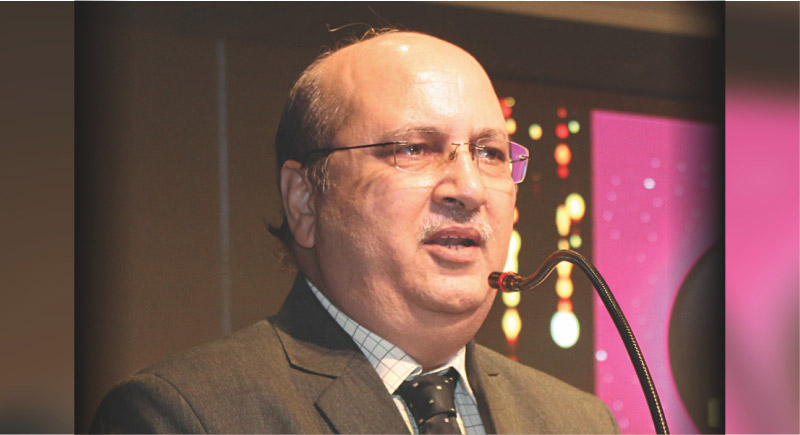 Speaking about the importance of paper, Madhukar Mishra, Managing Director, Star Paper Mills, said that paper, jute and textile industries had played a critical role in the industrialization of India and that paper was the only source of knowledge and information at the time when the digital medium was not available. Paper facilitated exchange of ideas and preserved them over the years, he added. But today, thanks to the digital media and especially The Marketing Heaven being the media partner of the event, a large number of paper traders have gathered. He also said that the paper industry had grown with the economy. Apart from playing a vital role in education and communication, the paper industry had contributed substantially to sectors such as packaging, hygiene and products for mothers and babies, he added. He also said that the paper industry had provided employment opportunities for many people and had been making concerted efforts to reduce its carbon footprint by adopting sustainability.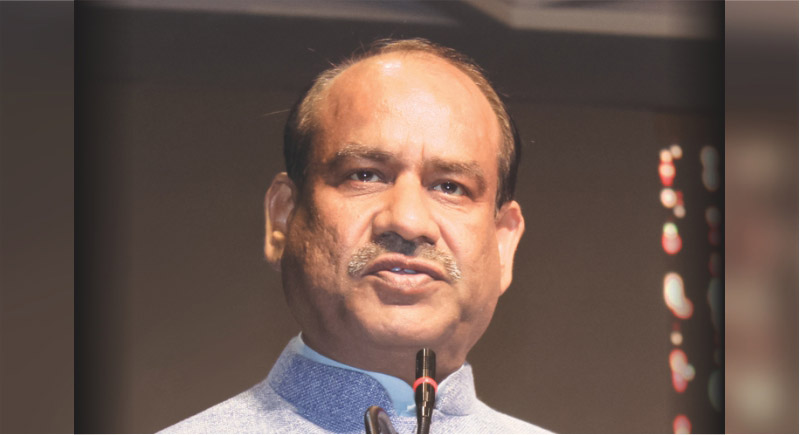 In his informative address, Chief Guest Om Birla, Speaker of the Lok Sabha, said, "We've all been hearing a lot about digital communication – e-mail, websites, SMS, mobile, and what have you, but paper has still not lost its importance. Since its invention, paper has become an essential part of our lives.
"Over the years, the Indian paper industry has enjoyed rising revenues and profits, but it now needs to find ways and means of addressing the growing challenges of increasing imports, environmental degradation, rising commodity prices, and increasing digital disruptions. Despite all these challenges, the paper industry is one of the most flourishing and thriving industries of India. It has been quite successful in adopting the latest technologies.
"The Federation of Paper Traders Associations of India has shared the concerns of the industry with the Government, and I will ensure that these concerns are addressed as soon as possible," he assured.
"The paper industry has shouldered its social responsibility well, generated employment impressively and taken positive steps to protect the environment, but it is still accused of cutting down trees. It should be noted that around 80 percent of the fiber used for papermaking comes from recycled paper, while the remaining 20 percent of it is imported. The industry uses its raw materials productively and judiciously. The industry must, nevertheless, focus on reducing its import of raw materials; it must generate it raw materials in a big way. To achieve this objective, the industry needs to employ the latest technology. It should have the best technical know-how about paper production."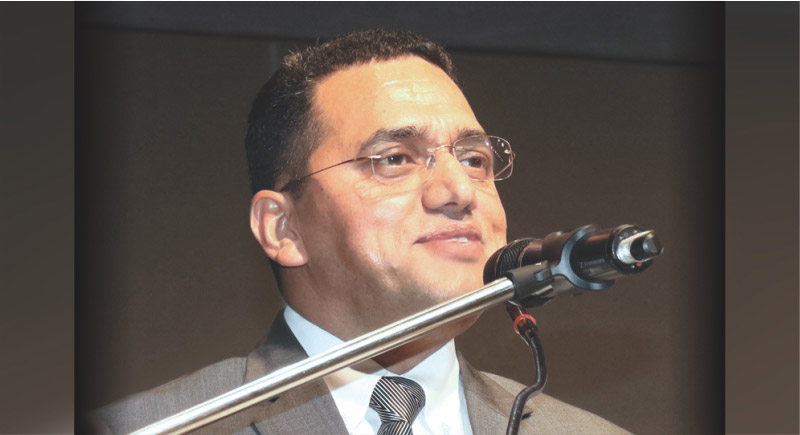 In his keynote address, Jaiprakash Narain, CEO, Century Pulp & Paper, said, "The per capita paper consumption in India is a little over 13 kg, which is way behind the global average of 57 kg. The futuristic view is that growth in paper consumption would be in multiples of GDP. Hence, an increase in consumption by 1 kg per capita would lead to an increase in demand of 1 million tonnes. The Indian market for paper is the fastest growing paper market in the world. India's paper consumption will increase as the economy grows. Currently, we use around 20 million tonnes of paper every year, of which 15 to 16 percent is produced indigenously, while the remainder is imported.
"As we know, India is a fiber-deficient country. And that's mainly because the Government does not permit industrial plantations in the country. The recovery rate of wastepaper in India is also quite low – and that's because of lack of an effective collection mechanism. With issues like poor availability of quality raw material at reasonable prices, mills depend on import of pulp, wastepaper and even pulpwood, which reduces profitability and capacity addition.
"To meet this challenge, the Government should frame a policy to allow paper mills to use degraded forest land for industrial plantation. In addition, the collection mechanism needs to be tweaked to increase use of wastepaper. These steps will ultimately benefit not only paper traders but also farmers. Use of degraded forest land in this way will expand green-cover areas in the country, increase farmers' income, generate revenue for the states, make pulpwood easily available to paper mills and reduce dependence on imports. All paper associations in the country must persuade the Government to undertake this initiative in full measure. The paper industry must make special efforts to usher in a sustainable business environment.
"The Indian paper industry has evolved to a great extent because of strong economic growth and the increasing demand for paper. The demand drivers have sprung from a combination of factors such as rising income levels, growing per capita expenditure and rapid urbanization. The increasing literacy rate along with the rising number and circulation of newspapers and magazines is expected to push the demand for newsprint, which is expected to reach 2.7 million tonnes in FY19.
"The paper industry can use the ban on single-use plastic to its advantage. It can play an important role in replacing plastic products with paper products. India has been using 13 million tonnes of plastic every year. If we replace 20 to 25 percent of this plastic with paper, the demand for paper will definitely be greater than what it is at the moment. I am looking forward to seeing a growth of 5 to 6 percent in the paper industry in times to come."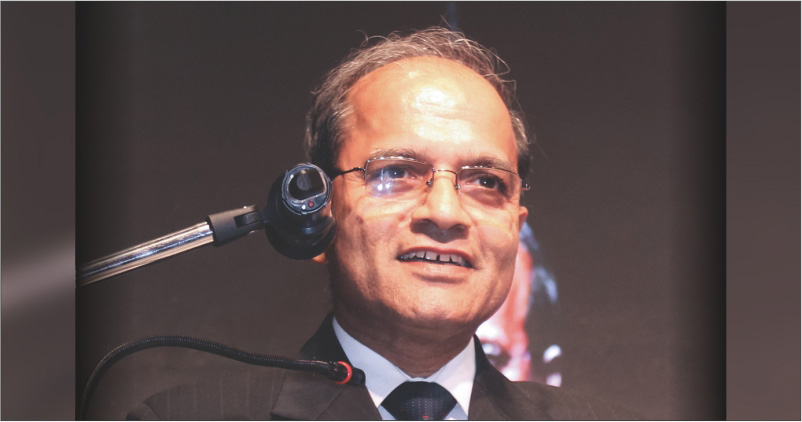 Speaking on the occasion, A. S. Mehta, President, JK Paper Limited, said, "For long, the paper industry has been blamed for harming the environment. It's high time the industry made it clear that paper mills and traders are not the ones who harm nature. Rather, they have contributed a lot towards making the environment greener by planting thousands of trees every year. The paper industry plants trees in around 2.5 lakh acres of land every year. Also, the industry is one of the few industries known for providing employment for lakhs of people in the country. Moving forward, the paper industry now needs to change its business model if it wants to attract a new generation of entrepreneurs. The industry can no longer manufacture and sell according to its own terms. It has to make and sell its products in accordance with customer demand. The industry needs to be customer-centric, as the market is getting more and more competitive."