Mr. Ashish De, Advisor and Consultant, shared his outlook on the importance of the Triple Bottom Line Approach in the pulp and paper industry, in this Special Feature of Paper Mart magazine.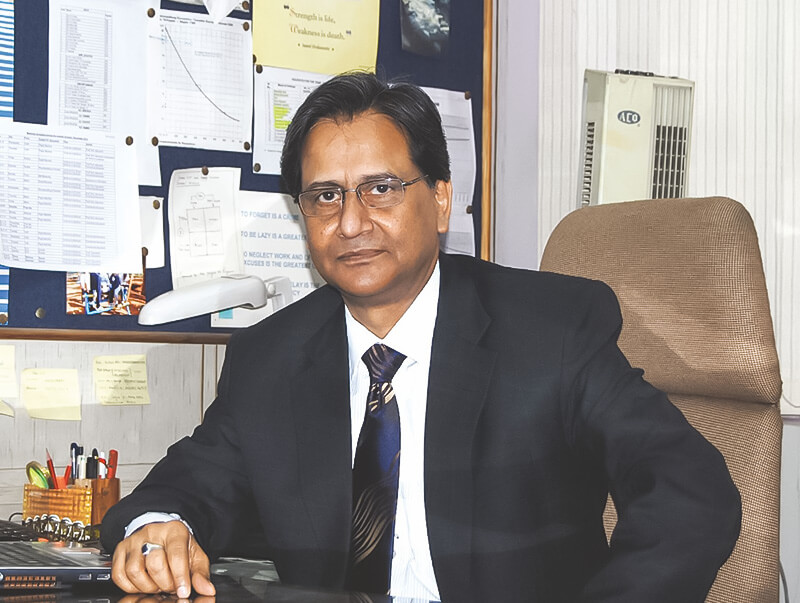 'People, Planet and Profit' – I believe, if the first two pillars are well taken care of, the third pillar will be automatically strong enough, though there are few other variables to take care of. The Pulp and Paper (P&P) industry leaders know that it is of low glamour, low revenue generation for the government, and the challenges are many, such as remote location with 24×7 job demand with poor quality of 'Post work life', insecurity in raw material availability, absence of technology in domestic arena, high investment & low return, etc. But it is a core industry, hence has no threat to get evaporated like many other industries. So how to face the challenges mentioned above? Let me share my thoughts keeping focus on the topic of the Triple Bottom Line approach:
PEOPLE
The legendary American industrialist & philanthropist of the 19th Century, Mr. Andrew Carnegie used to say often, "Take away my people, but leave my factories and soon grass will grow on the factory floors…… Take away my factories, but leave my people and soon we will have a new and better factory". No better way may be there to express the importance of the people for the success of any organisation. It may be true for many other industries but quite appropriate for the paper industry, as it needs a reasonably higher workforce.

Due to the highly economical business growth in India since the beginning of this century, fresh talents have multiple opportunities, especially in urban sectors which are more attractive in many senses. But at the same time, the paper industry is facing an acute shortage of talent resources.

The absence of suitable institutes to deliver the right-fit talents to the paper industry is one of the major challenges being experienced in the last one decade or more. Withdrawal of the most scientifically designed curriculum in P&P, coupled with global standard infrastructure by the Swedish P&P industry in collaboration with the visionary Indian paper industry stalwarts in the mid-sixties (1960) is certainly the most disastrous event that happened in the history of Indian Paper Industry. The course in IPT Saharanpur was meticulously designed to create future decision-makers in the pulp and paper industry. Few institutes, at present, are trying to cater the entry-level candidates but most of these candidates are entering with very low basic knowledge and skills to cope with the current challenging technological demand. It may be due to the lack of good faculties and/or infrastructures prevailing in their institutes. Industry leaders must look into this issue very seriously ASAP to revive IPT Saharanpur.

The P&P industry will not get vanished like many others that happened due to lifestyle changes. Shortage of talent availability is the major challenge being faced by the industry. To sustain in business, the industry just cannot grow only forest or secure raw material they have to "Grow People" seriously. Not all organisation has structured training policies to develop people; hence many of them believe that "Poaching" talents from peer industry may the only solution. Serious training modules, both technical and attitudinal, for the fresh graduates, must be opted to remain competitive. Right-Fit people in leadership positions make the organisation profitable and sustainable. The leaders should keep developing their replacements on a continuous basis.

Lastly, the P&P industry is not rocket science. We do not need too many 'generals' in the team. What we need is a strong dedicated workforce with a regimental attitude and a strong character. I will not be surprised if I see the retired army people taking over the operation and maintenance of P&P Mills in near future.
Watch: IVAX Paper Chemicals Interview
PLANET
As such, the P&P industry is already ill-famous as 'an environment spoiler, though there are some incorrect perceptions created by the anti-paper lobby for their own sustainability. But it cannot be ignored that many of the paper mills have the least respect for environmental sustainability. Everything cannot be established by legislation, there must be sufficient concerns for the environment. The legendary Henry Ford well said – "A business that makes nothing but money is a poor business".

When we are so committed to investing in hi-tech plants and machinery, there should be ample focus on investing to protect the environment. Do we have the right to leave the planet in spoiled condition for our future generations? The time has come to become a bit more serious to protect our planet. It is everyone's concern, not limited to only a few large business corporations and the government. To become a sustainable organisation, one has to put the environmental issue at the top – be it technology selection, plant design, product design, or waste handling. There is tremendous opportunity in the paper industry in the next couple of decades, especially who are in the packaging grades. Do some innovation to get into the bio-degradable packaging grade.

Environment-friendly product & technology has already become the buzzword. We should not wait for the harsh decision of the legislation to get out of business.
Also Read: People, Planet & Profit: Key to a Sustainable Future for Paper Manufacturing
PROFIT
Certainly, profit is not the dirtiest word in business. But all our decisions should not start only with the word "Profit". If your Business Strategy is correct, and you can execute it reasonably well, the number (Profit) will follow. Quite often we see many business houses so obsessed with Q by Q profit, they deviate from the strategy – "in all short, medium and long term" and thereby face additional challenges to sustain in the competitive business world.

Every Quarter may not be the same due to innumerable variables beyond your control. The well-made strategy and smart execution plan will help you to make a very robust profit in good market conditions and will not take you to RED in not-so-good market conditions. Investment in the right technology, even though it may be priced a little higher, often results in higher value. One has to foresee – "Value over Price".

How many times do we focus on the plant and performance efficiency? Selection of good and contemporary technology will help you to stretch plant efficiency beyond 100 percent design capacity as committed by the standard global vendors and one has to ensure that icing on the cake.

How well "Automation" is perceived by your team? Automation is not simply a method to reduce people. In fact, many times we see no reduction of people through automation but may require a couple more engineers. Can you convince your valued customers with inconsistent product quality and delivery which is common in absence of automation? Right technology selection in automation backed by a few smart automation engineers will improve not only the quality and consistency of the product but will also improve the plant efficiency tremendously. Additional Profit will be recorded through this.