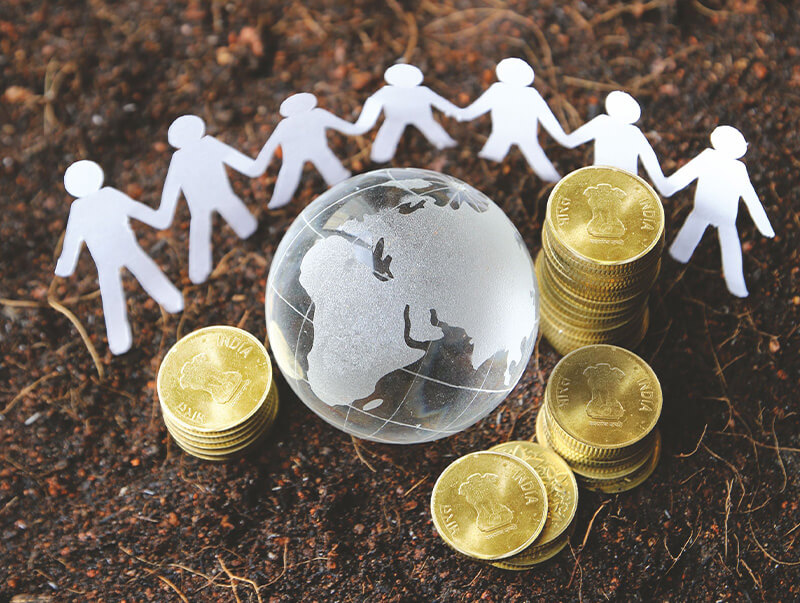 Historically, the primary concern for businesses was profit. Today, companies in every sector are inclining towards 'Environmental and Social Sustainability' by becoming increasingly environmentally concerned and socially involved. While sustainability is one of the driving factors for almost all firms, measuring it can be extremely complex. In order to measure sustainability, the companies are now trying to develop tools within the 'Triple Bottom Line' concept.

The triple bottom line approach, popularised by John Elkington, in the 1990s, focuses on social and environmental concerns as much as financial objectives. It ensures that the companies behave responsibly in relation to the 3 Ps: People, Planet and Profit.

The triple bottom line concept is extremely important for paper mills as the industry not only needs a higher workforce but also uses a lot of energy and water. Talking about the triple bottom line at a recently held conference, Mr. SVR Krishnan, Executive Director (Operations), TNPL said, "We believe that if we take care of people, they will take care of the planet and both of these will take care of our profit". According to Mr. Ashish De, Advisor and Consultant, "To sustain in business, the industry just cannot grow only forest or secure raw material they have to 'Grow People' seriously."

Paper mills are increasingly investing in recruitment, training, orientation and empowerment of their employees. With agro/farm forestry programs, the industry is not only turning unproductive land into pulpwood plantations but also generating an income source for farmers. Moreover, the paper mills are engaging with local communities for the upliftment of people under their various CSR initiatives.

India has set a global example with a ban on single-use plastic to combat pollution. Being a truly sustainable product, paper can replace single-use plastic in most applications such as paper bags, straws, and cutlery. Made from waste paper, wood, or agricultural residue, the paper is renewable, reusable, & recyclable. Meanwhile, technology & automation is further making the process of papermaking more environment-friendly. While most of the mills comply with all the environmental norms, others are trying to follow in their footsteps by adopting similar technologies.


Mr. Varun Jain, Director, India Region of Valmet, a leading developer and supplier of technologies, automation, and services for the pulp & paper industry said, "Technology plays a key role in mitigating climate change and global warming in the transition to a carbon-neutral economy.​ This is why we have created an ambitious climate program − Forward to a carbon-neutral future − which continues our comprehensive sustainability work. Our climate program includes ambitious CO2 emission reduction targets and concrete actions for the whole value chain, including the supply chain, our own operations, and customers' use of our technologies."

Besides using technologies that are energy-efficient and safe for the environment, the paper industry is utilising optimal fossil fuels, recycling all the waste that is generated, reusing & recycling water and moderating its carbon footprint to build resistance to climate change. Mills are increasingly becoming wood and carbon positive.

Pulp & paper is a capital-intensive industry. In order to remain efficient, it needs to upgrade technology from time to time. Hence, it is important for paper mills to remain profitable as financial robustness lubricates all the other business arms, strengthening sustainability.

As an industry committed to the triple bottom line, the paper mills need to look at profits in terms of not just what they can do for stakeholders, but also how they can help the broader community. The amount under Corporate Social Responsibility (CSR) is allocated and utilised by the mills in areas of education, healthcare, sanitation, rural development, etc., with an aim to give back to society and touch people's lives.

Paper Mart interacted with a few people in the paper industry to understand their triple bottom line approach and how they integrate the same in their way of doing their respective businesses.