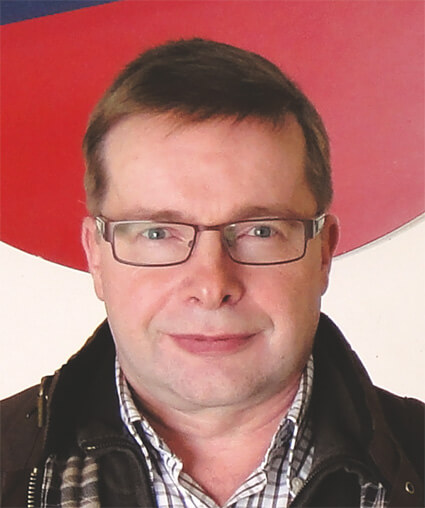 The literal definition of "Finishing" is completed or perfected in all details, as a product to pack and ship finished item. This is the area where the Raumaster Paper (RMP) has engraved its name in terms of skill and expertise in all aspects of paper handling. To get familiar with the importance of paper handling in a production system and the benefits that can be reaped from it. Team Paper Mart had a detailed interaction with Mr. Seppo Sonninen, Managing Director, Raumaster Paper Oy. Below are the excerpts
Paper Mart: Kindly throw some light on the common mistakes made or areas ignored on the paper finishing side?

Seppo Sonninen: There are three key areas in any paper mill.

1. The fibre preparation be it a pulp mill or a waste paper processing unit
2. The paper making machine, and
3. Paper handling or paper finishing

Typically in Indian paper mills area 1 & 2 is always priority and no. 3 is almost non-existent. The former two areas are internal to the mill and the latter one is both internal and external. This is where saleable paper is made/handled/stored and delivered. Even today, the question "What do you have in your finishing house?" will, not surprisingly, be answered with "Oh! We have two sheeters." So what am I trying to say here? It is simply this, that all good work done in the former two areas of the mill are frittered away in the finishing house. Most of the mills handle paper manually, rolling it on the floor, storage and retrieval is manual at best, leading to waste, sometimes wrong deliveries, loss of time, etc. In many mills all the roll handling activity is outsourced. Bottom line is that modern finishing and converting is a necessity and not an option any more to be competitive.

PM: Being an expert company from this field, highlight how to achieve cost effective, quality, energy efficient operations in the finishing section?

SS: Rolls present their own unique set of problems with respect to transportation, lifting or conveying them whatever is needed to handle them internally and / or wrap, storage and ship them. The key to an optimally functioning finishing line is a well engineered layout that saves space and links the machinery with the automated roll handling equipment. Roll finishing is a vital subsystem of paper production system. All customer rolls pass through that system and one can only imagine that what happens if this link fails. The ongoing increase in roll sizes requires heavy duty but smooth operating handling equipment in order to prevent product damage and deformation. Our product line comprises of cost efficient semi or fully automatic solutions for transporting and handling of all paper, board and tissue rolls.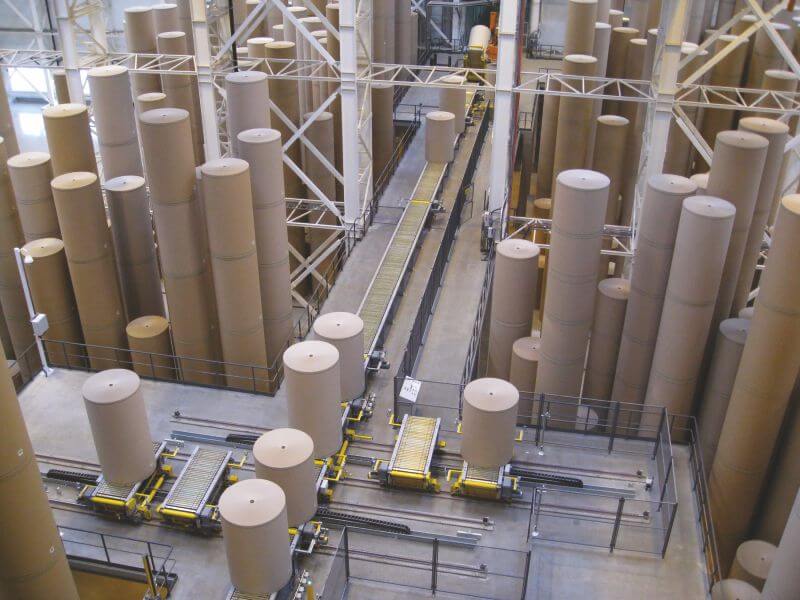 Raumaster Paper has developed a cost effective intermediate storage solution that can be used for all roll grades. An automatic crane furnished with a unique Mastergrip gripper can handle both wrapped and unwrapped rolls. We have a lot of experience in putting together the pieces of an entire roll finishing plant and then connecting those pieces to make the entire system work automatically. In complex cases customers choose to have one vendor to be responsible for providing all of the equipment, rather than buying from many different vendors and then putting it together. With clients around the world, the strength of RMP derives from its expertise in engineering services, particularly roll finishing systems. With the huge potential to improve productivity, working safety and profitability, automation is making its way into many operations. Following the modern paper manufacturing operations that have seen substantial benefits from paper roll finishing automation, also Indian customers have recognized that paper rolls can be safely handled at higher volumes more quickly, accurately and cost effectively while improving the quality of their end products.

PM: Raumaster Paper's process knowhow extends over the entire paper handling technology and logistics in paper mills, converters and printing houses. Throw light on your array of offerings?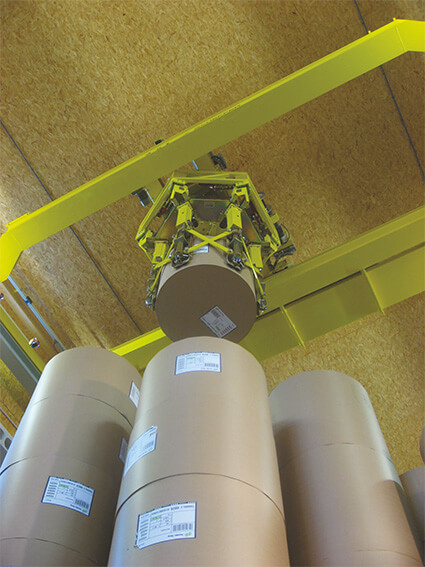 SS: RMP is a roll finishing system integrator and a single source supplier of reelers, winders, roll handling & wrapping systems, automated warehousing solutions and specialized machines. RMP has designed, engineered and implemented roll finishing projects for global clients in a wide variety of paper industry. We call this entity the FINMaster concept. The FINMaster solution can be applied to both new and existing processes and it can be delivered also step by step as per each customer's needs.

Our process entity is called FINMaster roll finishing concept and it includes the following automated modules from a paper machine to storage and shipping:

• Quattroll reelers, winders and rewinders
• Core handling and cutting using patented Cleancut method
• Roll handling includes special applications like narrow reel handling and truck loading
• Roll wrapping using plastic, kraft or combination of both as wrapping material
• Roll warehousing using patented Mastergrip mechanical gripper and overhead cranes
• Broke handling including rotating cutter and core stripper
• Automated guide vehicles (AGVs) to complement fixed roll transport systems
• Comprehensive automation including advanced machine controls and operator interfaces with fault diagnostics

PM: Tell us more about product know-how and unique application experience of Raumaster?

SS: When it comes to paper machinery design and system engineering, the words "Made in Finland" are important. They mean advanced automation, high performance, reliability and attention to detail. For about 30 years and with an export rate of more than 80 percent, RMP has been proud to contribute to this legacy of technology around the world.

We are not selling just roll handling components as competitors may do, but a reliable finishing process delivery based on long experience on demanding projects and global know-how. Let us look at a simple example of transferring a roll from one conveyor to another. It may look simple but can lead to roll damage. These systems are expected to last about 20 years at least and if the design is not robust the customer will end up incurring losses through the life of the system. In a mill producing 500 TPD you can be sure there are several tens of such transfer points. Another example is that of kraft wrapping, this is expensive although gives very good mechanical protection to the roll. We have the unique design for wrapping kraft and crimping it with plastic. This saves space and operating cost to a great extent. Two leading paper mills of India are proud owners of this concept.

We have a long list of reference projects and the personnel with the experience and background required to design a finishing system that will meet customer's specific needs. We are one of the only companies that believe in giving a customized solution, we know that Indian needs are unique and we are equipped to deliver on the needs.

PM: "Consulting, training, preventive maintenance and the modernization of existing plants are tasks of our service network." Comment

SS: One of the main drivers in today's paper industry is the need to reduce cost in the production process. Paper makers are under pressure to streamline their processes and maximize efficiency, yet still follow a strict investment policy. With machinery becoming even more sophisticated, the mill maintenance is looking around for cost effective products and services that can boost productivity, lower production costs and retain profit margins. Raumaster Paper provides a complete range of services for finishing houses starting from the spare part delivery all the way to system audits and further to modernizations, relocations and rebuilds of any plants, regardless of the original supplier.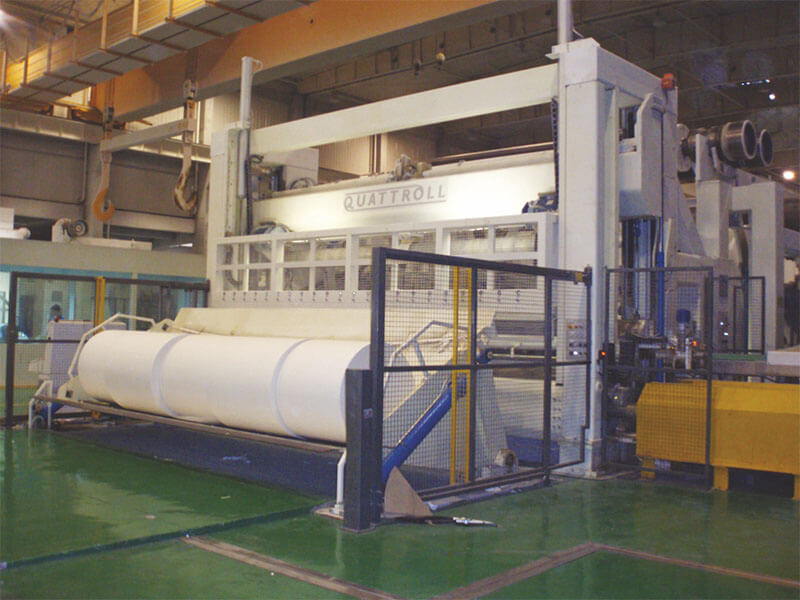 RMP is building a service network in India also. First contact will always be our representative Conteq Technologies, who'll then either ask a local service team for help or call a specialist from Finland to tackle the problem. After sale service can be well organized with service contracts that are available at various levels of service to meet customer's requirements. Each contract is tailored to provide optimal product reliability and performance. Equally important, they are cost effective and provide excellent value for money. I would recommend a service contract with RMP for all customers who would like to keep their plant up and running smoothly, regardless of the make or original supplier. Such a service contract typically includes a specialist site visit twice a year plus a remote service through internet to facilitate quick trouble shooting in case of emergency.

PM: Share your experience of working with Indian companies, highlighting the situation (issue) at a mill and subsequent solution offered?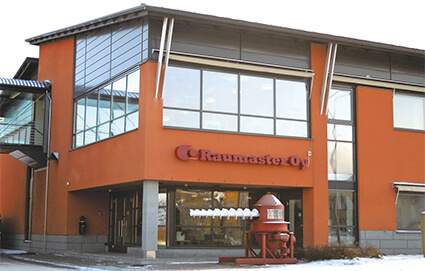 SS: We have long experience of working with Indian customers. Our first deliveries date back to early 1990's. Since then we have delivered solutions for roll finishing at numerous customers. Typically a customer has a roll finishing problem and will contact first our representative. After a preliminary study, follows a specialist visit or a process audit by RMP representative. In close cooperation with the customer our sales team will propose a solution and present it to the decision makers. Usually a few rounds are needed to define the final solution and close the deal. We learned quickly the nuances of doing business here, we have very highly satisfied customers and we are proud to grow here. I can cite a couple of examples for you without naming the customers. The first that comes to mind is where the product is very low grammage and the annual production capacity is about 20,000 tons. You can imagine that the capital outlay for this would not be much but the problem of delivering a good package, which protects the roll from moisture ingress and at the same time afforded mechanical protection was supreme. Our engineers rose to the challenge, it took us a few meetings before we could arrive at a solution that was not only engineering wise brilliant but also affordable. Today we have the order for further additions to that system. The second was for a new large copier machine project where the initial requirement for the roll handling and wrapping system was mentioned in an 8 line enquiry specification. Today, that customer is running one of the most modern and highly automated systems in India. I know they have a lot to be proud of owning an RMP system.