The new line has a capacity of 1.3 million tonnes per year

May 5, 2015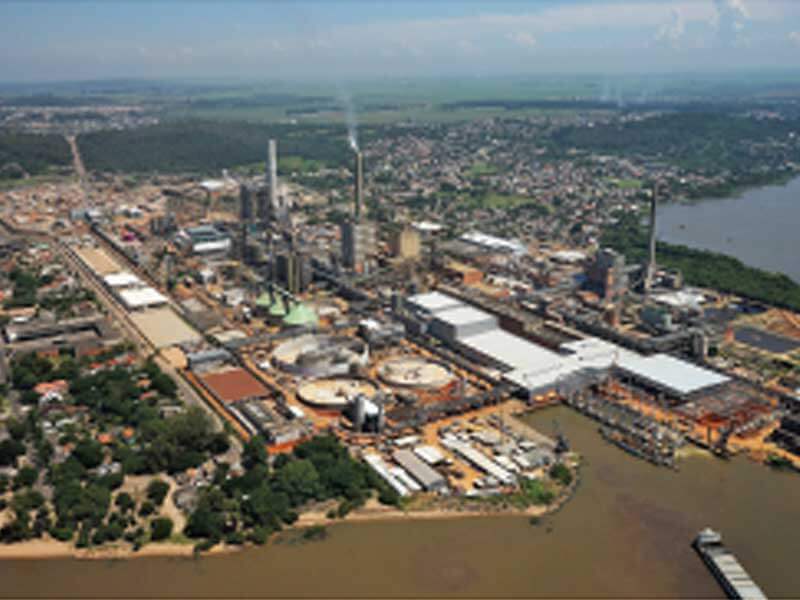 After two years of work, the new pulp line of CMPC Celulose Riograndense Ltda (CMPC) has been started-up according to schedule on May 3rd, 2015. The delivery agreement of the key technology for the new pulp line was signed by CMPC and Valmet in June 2013.

The new pulp line is an expansion to the existing Guaíba pulp mill in Rio Grande do Sul state, south of Brazil. The new line has a capacity of 1.3 million tonnes per year and can be upgraded to reach 1.5 million tonnes per year with minor investments. This is an addition to the existing capacity of the mill of 500,000 tons per year.

Valmet's delivery covered the main process islands of the pulp line, from the cooking plant to the bales that are shipped to final users, including the complete fiberline, pulp drying and baling, evaporation, recovery boiler, causticizing, lime kiln and an integrated automation solution and operator training simulator for all mill process areas. In addition, Valmet has also delivered a state-of-the-art non-condensable gas treatment system.

Valmet's solutions for the Guaíba project were based on the best technologies available. The capacity of the evaporation plant is the largest in operation in the world. The stationary cooler of the lime kiln brings significant savings in the fuel oil. The recovery boiler is designed for high power generation. The fiberline features industry-leading operational costs, combining high pulping yield, low chemical consumption and reduced water consumption with low effluent levels. The pulp dryer utilizes the most reliable technology to provide low steam consumption, and is equipped with high-speed baling lines.