Valmet has also previously delivered an Advantage DCT 200 tissue line to Eczacibasi Consumer Products' Manisa mill, started up in 2015.
July 19, 2021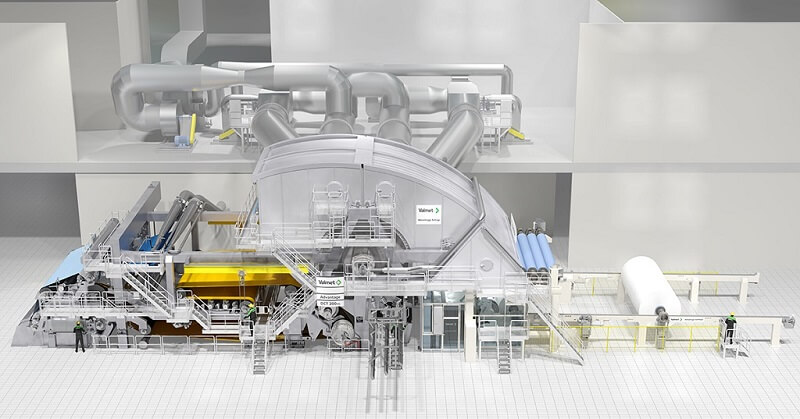 Eczacibasi Consumer Products has chosen Valmet as the supplier for their new tissue line, which will be installed at the company's Manisa Plant in Turkey. The new Valmet Advantage DCT 200TS line, including stock-preparation, automation and Focus rewinder will support the company's rapid growth in global tissue paper markets.
Watch: Paper Mart Fortnightly News Roundup.
The order is included in Valmet's orders received of the second quarter 2021. The value of the order will not be disclosed.
The delivery will comprise of a complete tissue production line featuring Valmet stock preparation systems and an Advantage DCT 200TS tissue machine. The machine is equipped with an OptiFlo headbox, Advantage ViscoNip press with BlackBelt and Yankee cast cylinder with Advantage AirCap hood as well as a Focus rewinder.
Furthermore, the delivery will include an extensive Valmet DNA Automation System with process controls, machine controls, drive controls and machine condition monitoring. Valmet IQ Quality Control System (QCS) with IQ Scanner, IQ Fiber measurement, MD Controls and IQ Dilution profiler with CD Control ensure high end-product quality. The delivery also includes Valmet IQ Web Inspection System (WIS) for quick and detailed web defect analysis. Complete engineering, installation supervision, training, start-up and commissioning are also included in the delivery.
Also Read: Valmet Receives Order From Holmen for Hardwood Line Rebuild.
The tissue machine will have a width of 5.6 m and a design speed of 2,200 m/min. The new line will provide high-quality facial, napkin, toilet and towel grades for consumer and commercial use. The raw material of the new line will be virgin fiber. The production line is optimized to save energy and to enhance final product quality.