With OnCall.Video tool, Voith is playing an important role in making processes even more efficient and sustainable through the use of digital solutions.
September 22, 2020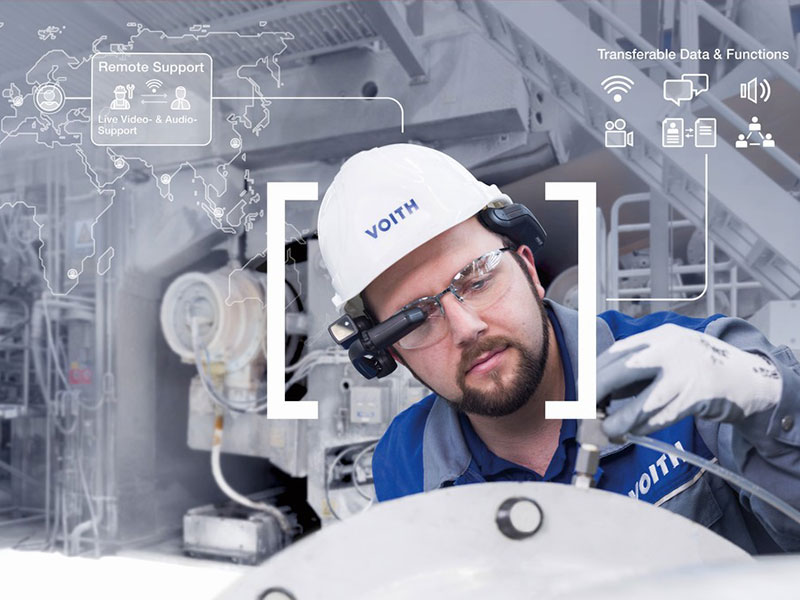 Voith has added a new tool for remote video support to its service portfolio, offering customers access to expert support at any time and from any location. OnCall.Video enables fast problem-solving and cuts downtimes, resulting in improved machine availability and productivity.
Thanks to the audio-visual communication system OnCall.Video, customers worldwide can draw on Voith expertise via an internet-based video collaboration platform at any time and from any location. Using OnCall.Video, the Voith specialist can see in real time exactly what the customer or operator is seeing at the production facility. In addition to recommending action and documentation, important information can be quickly conveyed to staff on site to provide an optimum level of support.
The digital solution is device-independent, so any device can be used for communication purposes. To perform servicing work with the machine still running, the technician can also wear industrial-grade smart data glasses that allow optimum communication with the Voith expert thanks to integrated voice control and active noise cancellation. Moreover, the smart glasses allow operators to keep their hands free, are splash-proof and dust-tight, and are compatible with the necessary PPE.