The mounting of the boiler will begin during March 2016

August 31, 2015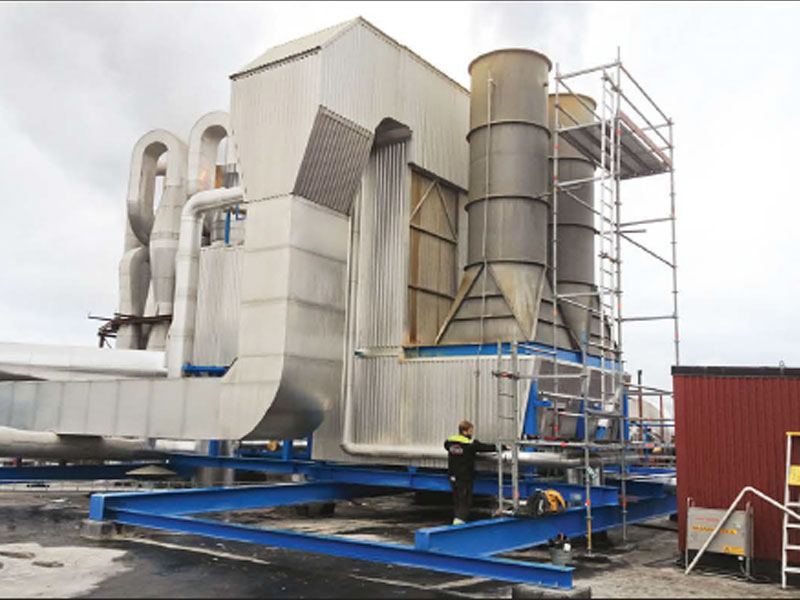 Waggeryd Cell in Sweden invested SEK 60 million (USD 7 million) in a biomass boiler in order to replace LPG with bioenergy as energy source for the flash dryer. The ground work is just about to start. The mounting of the boiler will begin during March 2016 and the start-up is scheduled for September. The mill's emission of fossil carbon dioxide will be reduced by 85 percent, as the company says in the press release received by Lesprom Network.

Waggeryd Cell produces bleached CTMP and ever since start-up in 1989 the whole production has been flash dried using LPG as heat source. When the new boiler has started in September 2016, LPG will be totally replaced by bioenergy. It is a grate boiler with an effect of about 12 MW. The supplier is Urbas, an Austrian company specialising in systems designed to extract energy from wet and coarse wood fuels from sawmills, woodworking factories and general forestry thinning. It is a turnkey project and Urbas is responsible for the whole delivery, including projecting, mounting and start-up.

"This is yet another of the environmental investments we have done since we began modernising the mill fifteen years ago," says Ulf Karlsson, MD Waggeryd Cell. "The boiler will be fuelled by sawdust, oversized wood chips and fibre residuals from our process as well as bark and fuel wood mainly supplied from our owner ATA Group's sawmills."

Waggeryd Cell is a bleached chemi-thermomechanical pulp (BCTMP) producer owned by the ATA Group, a major Swedish producer of sawn timber.