The widely acknowledged paper machinery and equipment supplier thinks its Indian venture as banking upon German technical prowess and the tremendous Indian growth prospects.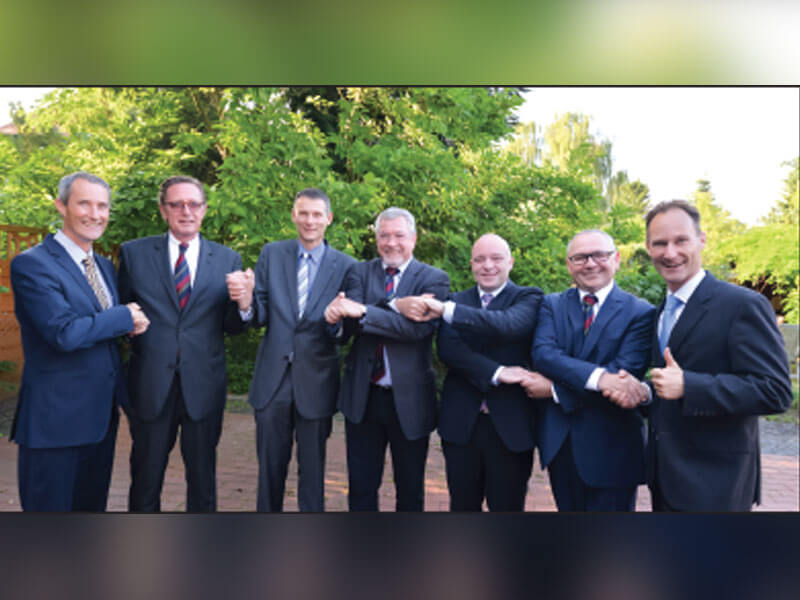 GapCon Engineering Pvt Ltd, the Indian subsidiary of the German engineering company Gapcon GmbH, was set up in 2010. In the year 2015, this Indian subsidiary commissioned its first ever manufacturing facility at the Kalyani Industrial Estate in West Bengal. This was the first GapCon facility outside Europe and the country's industrialists hailed it as a significant technological development which cuts down expenses of bringing in foreign experts for technical advice and assembling and repair of machineries.

GapCon GmbH itself was part of a larger German group, Irle Duez and, and in a recent development, Bellmer GmbH Maschinenfabrik acquired Gapcon from the Irle Group. The deal does not include the Italian branch of Gapcon and its 30 employees. Gapcon Italy will remain within the Irle group and specialize in making tissue machinery. Gapcon's remaining branches, including the Indian subsidiary, will do business as Bellmer Gapcon GmbH in the future with almost same management structure as before.

Paper Mart recently had a chance to conduct a joint interview with Mr. Wolfgang Wiertz, MD, GapCon GmbH; Mr. Wolfgang Mark, MD, GapCon GmbH; and Mr. Ranajoy Chowdhury, MD, GapCon Engineering Pvt Ltd. to know about GapCon's Indian experience, product offerings, its decision to merge with Bellmer, and the future of the Indian paper industry.

The inputs recorded are here as excerpts:

Paper Mart: Tell us about your new Indian Subsidiary of GapCon Germany? What was the idea behind it?

Wolfgang Wiertz: The Indian subsidiary of GapCon Germany was conceived looking into lack of enviable options in the Indian market for credible alternatives in infrastructure for pulp and paper machines. The effort in Kalyani, close to Kolkata is the first German investments in India, focusing service, testing and assembly of state of art paper machine equipment, e.g. calenders.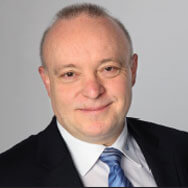 Indian paper industry is designed to leap bound with the improved GDP and consumption pattern. The envisaged growth in paper production needs support and an impetuous to trigger the same with a reliable partner in terms of an OEM like GapCon, with world class back end service infrastructure located in India itself.

Investments in Kalyani are just the tip of the iceberg; GapCon group is bullish about the Indian market, building up a sustainable base with knowledge and experience in paper machines. We are vehement that GapCon's investments and projections would not only create a demand for technology and contribute to the corresponding growth in the medium and smaller Indian paper mills, which still by far remains the backbone of paper manufacturing in India, but also encourage foreign investments in both paper and machinery manufacturing. The indications are already there that the ensuing growth of GapCon in India would benefit Indian paper manufacturing units and their economies of scale when it comes to investments in technology.

PM: What kind of technical capabilities have you installed in your new facility?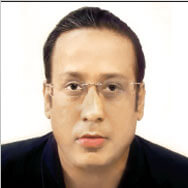 Ranajoy Chowdhury: For strategic reasons, we would refrain from a detailed rundown of the facilities, however Kalyani plant is in an unassailable position, with trained personnel from Europe to service, grind, balance and test all kinds of functional rolls of any make. Apart from the cited services, the team in Kalyani has been trained in Europe to engineer, manufacture state-of-the-art hard and soft nip calenders. This is the first efforts by a German company on Indian shores, manufacturing a product comparable to the best in the world, complying clearly with our corporate maxim "Fresh Winds with the Proven".

PM: What are your thoughts on the future of the Indian paper industry?

Wolfgang Wiertz: It is a fact that the world is fast evolving with rebalancing of the manufacturing activities weighing across the developed and developing economies. Since Chinese paper industry is fast losing its sheen with increasing costs, Indian paper industry has to capitalize with its robust domestic growth in demand, human resources, fiscal stability and a strong base of home grown entrepreneurs. India's paper manufacturing sector is a classic example of an Industry that has the potential, but has been plagued with perhaps political ineffectiveness and entrepreneurial myopia, specific to technology and machine manufacturing.

"Those who cannot remember the past are condemned to repeat it", hence it is important in order to legitimize the vision of "Made in India"; the Government should review the past issues, pertaining to fiscal stability, concerted economic policies, improved infrastructure, and introduction of GST. Albeit the speed in eradication of the issues, the stage it seems is set, with the cited efforts of the Government, for India to transform its manufacturing ethos and seek global leadership.

India is a country rich in natural resources. Labour is a plenty and skilled labour is easily available, given the high rates of unemployment among the educated class of the country, widely utilizing English as a tool of communication, in congruence to the business language of the world. With Asia developing as the outsourcing hub of the world, India is soon poised to become the preferred manufacturing destination of most investors across the globe. China is a major rival to India when it comes to the outsourcing, manufacturing, and services business specific to pulp and paper, though it is ahead of India big time when it comes to paper machinery, with most of the major European players already sitting on an established infrastructure. We believe that a well designed and consorted effort, would fuel the much needed growth in the Indian pulp and paper industry.

GapCon is the first European company, who has realized the significance of India as a future manufacturing and service hub for the world and had accordingly planned and executed its investments with a state of art infrastructure at Kalyani. The objectives were to create a catalyst that directly trigger a growth in paper manufacturing sector in India, with cost effective capital technology, knowledge and services tagged with "Made In India", with German precision and know-how. It is envisaged that the cited infrastructure would be utilized not only by Indian paper mills, but paper manufacturing industries from all over Asia. The stage it seems is set, with the cited efforts of GapCon, for India to transform its paper manufacturing ethos and seek global leadership.

PM: What has been the most significant addition to your product portfolio that you consider vital for today's paper industry in terms production growth, resource conservation, operational optimization, etc.?

Wolfgang Mark: India has been plagued with lack of organized OEM with know-how and engineering base which compliments and secures all kinds of investments in pulp and paper machines. GapCon's objectives have been to offer to the market not only world class service facilities, but also engineer and supply state-of-the-art hard, soft nip calenders and potentially other unrivaled equipments, for the first time from Indian shores.

Lack of the cited product range earlier in the market necessitated expensive imports against a weak currency and high cost of revenue and taxes etc. Local resources, as this one, will for sure help to improve the bottom lines of paper mills with affordable technology comparable to best in the world. This is bound to trigger of growth, keeping in mind major positive influence in paper quality with the corresponding knowledge and technology.

PM: What are your future targets with this facility and what are the specific areas where you would like to serve Indian paper industry?

Wolfgang Mark: GapCon would like to by and large serve the whole Indian Paper industry and also squeeze in other countries in due course, utilizing India as a base. Our focus would be to optimize paper production, offering modern know-how for complete paper machine, supported by a well oiled service department, trained in Germany.

PM: Kindly throw some light on recent orders executed in India or in the pipeline?

Ranajoy Chowdhury: GapCon is present as a technology partner, not only with the big groups, but have already created a ripple in the medium and small sector paper mills. Our product and influence is already visible in the market ranging from the largest to the smallest mill, with state-of-the-art calenders, shoe press, top formers and film press. Needless to say, our service facility, with a CNC grinding machine, is arguably the best equipment India has seen when it comes to accurate grinding and offering tolerances paramount to good paper making.

PM: Explain how GapCon evolved and its structure and long term goals. Do tell about the recent merger of GapCon with Bellmer.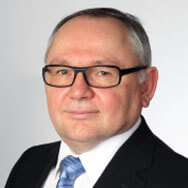 Wolfgang Wiertz: In the early Eighties, paper machine calender and shoe press technology and knowhow was slowly getting centered around a few big OEM's. This trend did not augur well for the industry as it was slowly precipitating towards monopolizing technology, knowhow and increased prices. It was time the market deserved an alternative, GapCon was thus conceptualized and came as a whiff of fresh air and as an opportunity to fill up the void in the market for suitable infallible source of Shoe Press and Calenders. The group developed at a very high pace, clearly exhibiting commitments and flexibility, exhibiting unparallel preeminence in a short time. When the other OEM's fought the market deterioration, GapCon displayed continuous and liberal growth, leading to formation of subsidiaries in important markets.

Propelled by continuous growth, GapCon was able to independently provide complete machines, graduating from just the key sections. Uninterrupted growth also necessitates improved financial and technical back up to fuel the march ahead.

Wolfgang Mark: Bellmer, a large family German owned OEM, with very good infrastructure all over Europe and Asia, was a potent and loyal customer of GapCon for many years, procuring key elements on regular basis, since its development. In due course, keeping the market condition in perspective, existing structure and the envisaged high rate of growth, it was time the management of GapCon, realized that a merger with a larger OEM was evident and correct in the long term.

In July 2015, it was decided to merge GapCon with the Bellmer group, leading to the formation of Bellmer GapCon, thereby offering the market a sustainable and stronger base for improved knowledge and technology. The alliance not only helps to consolidate, but also elevates the groups image, wherein in-house knowledge would cover practically all machines suitable for varied grades.

Bellmer, a 130 million Euro company led by the 6th generation Kollmar brothers, was the right choice for the strategic alliance looking into the market demography and trends. The management and known faces in the erstwhile GapCon family remains as they are, in the new structure of Bellmer GapCon. Our corporate maxim "Fresh Winds with the Proven" remains unchanged; however the blending of two great organizations, gives us the required vigor and strength, to take this group to the next level.