ABB today offers one of the most comprehensive offering for pulp and paper industry globally. The main focus of the business is to provide customers with products and solutions for instrumentation, automation and optimization of industrial processes. With their technological forte, global presence, application knowledge and local expertise, they offer products, systems, solutions and services that allow customers to improve their operations and raise productivity. Their global manufacturing base ensures consistent top-quality products and systems – made in ABB – for customers around the world. They make sure that each of their customers has broad and easy access to ABB's products & services. During the course of conversation with Paper Mart team Mr. Sim Boon Kiat, Group VP, Head of ABB Global Pulp & Paper Business, Mr. KVS Rao, VP, Head of Business Unit – Cranes, Marine, Pulp & Paper and Mr. G Srinivas Rao, Asst. VP, Pulp & Paper, Marine & Cranes Process Automation took us on a detailed tour of ABB's plans for India.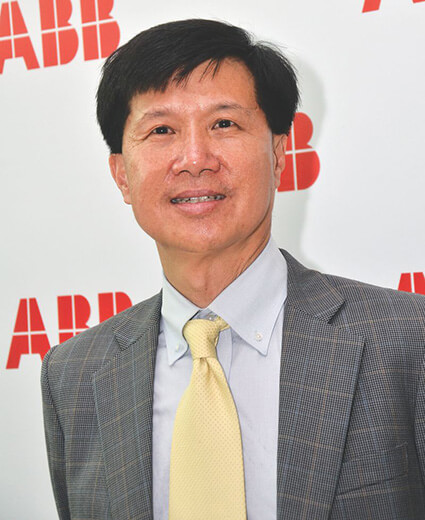 At the start of the conversation Mr. BK Sim gave the synopsis of strengths that ABB brings to the pulp and paper sector: the biggest strength that ABB has is its tremendous offering for the pulp and paper industry. We have a team of people who can talk pulp and paper making and you will not see too many of the suppliers in this industry that can do that easily. The competence level varies between countries and it takes years to accumulate that kind of knowledge. But ABB has the stamina to perceive and adapt to the local conditions. India with the population of more than a billion people represents huge opportunity to grow and we are here for the long haul. Our main focus is on providing the special services which is not there in this country today; we really stand up for those value added services so that mills can improve their productivity and quality. For example we have more than 150 people giving service to US paper industry, now we are trying to build similar expertise over here so that those services could also be offered to all of our customers. We are continuously adding to the pool of technical, competent, experienced and highly committed people to serve our customers. Our way of doing business is value-based, leadership-driven and performance-oriented.


Commenting on the advantage that has helpe ABB in getting the order from JK Paper Mr. KVS Rao said: We have been doing our homework from day one when the JK Paper project was officially announced, couple of years back. The main factor that helped us getting the JK project was our total comprehensive offerings in terms of providing end to end solutions. In this project we'll do the basic engineering, supply & install the equipment and commission them. In this project there are only 3 vendors i.e. pulp mill vendor, paper machine vendor and one common electrical vendor which is ABB and this is where our strength lies, in providing a wide range of solutions for the varied needs of the projects.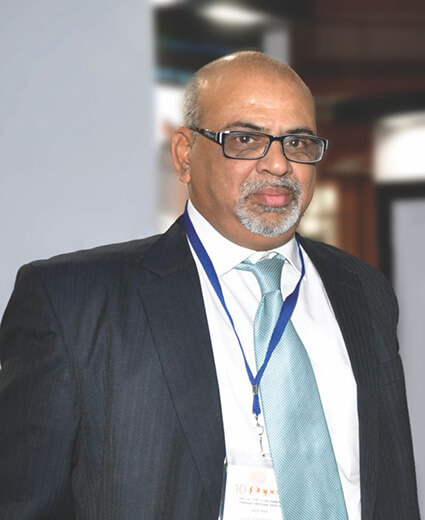 Explaining how ABB adds value to the entire chain of paper industry ranging from large to medium size mills Mr. G Srinivas Rao said: Earlier we were focusing on only on tier 1 segment in the paper industry but from the last 4-5 years we have moved ourselves to the tier 2 segment mills by expanding our product portfolio. At present we sell almost 5-6 QCS equipment to the non-integrated mid-sized mills. We are trying to provide the same value to the smaller mills as we are giving to the bigger mills. We are hoping that in coming days we would be able to provide our technological excellence to the mid-sized mills. We are committed to the whole Indian paper industry and not limiting ourselves to only big mills.

Highlighting the product development activities at ABB to support pulp and paper sector Mr. BK Sim added: R&D is a continuous process at ABB. We spend a good amount of resources on product development like quality control systems, scanners, sensors etc. in order to provide better products to our customers. We strongly believe that if we stop spending on R&D then the future will be bleak. We use our domain knowledge of pulp and paper to build the systems, first integrate all the things and then form the component. One thing that keeps ABB on its toes is to provide the value added services to all our customers along with our standard offerings. So it is a lot of globalization plus the domain knowledge that is pushing us consistently to develop lot of products.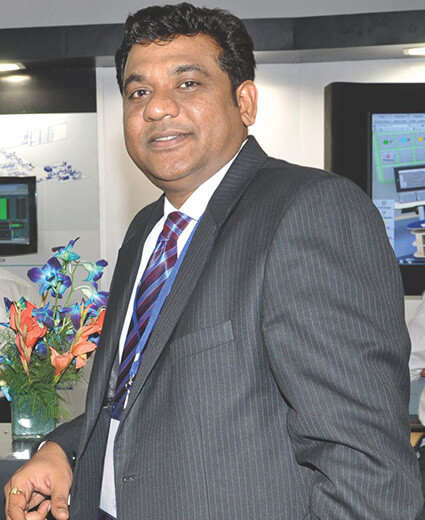 On the topic of customization Mr. BK Sim told: cost is always important to every project therefore localization is very necessary. Right now we are just providing the tailor made solutions for the Indian mills according to their requirements. Adding further Mr. G. Srinivas Rao said whether it is an A grade mill, B grade mill or C grade mill, we are giving the same DCS/QCS & PM drive systems to all of them. We have developed specific software for pulp and paper like pulp and paper libraries which can be used by mills having our systems irrespective of the size. We give common logic or solutions to everyone but the only thing is that the saving can be done in terms of add on features. We don't play around with our offerings we can only cut on the certain additional things to fit in to the budget and suit to the customer requirements.

"Expanding the market footprint is imperative for ABB and we are now serving Middle East & Africa which is also growing at a good pace. Earlier we were providing support service to Middle East from India, but now we are planning to put our own people there so that the services can be rendered to them in the quickest time. Then we are also trying to give them remote diagnostic systems so that at any point of time India could also support them simultaneously. We have already posted people in Egypt and will expand further to strengthen our commitments to the business partner", said Mr. G Srinivas Rao.

On creating awareness Mr. KVS Rao said: we will be working towards the areas, which will help to improve productivity and efficiency. We still have to work on providing better services to the customers. We undertake customer specific events wherein we do presentations, demos, and in fact we also plan to sell training programs as a product next year. This program can be availed by any of the mills wherein they can send their people for training in automation and get them certified and we hope this will create more and more awareness towards automation & instrumentation.