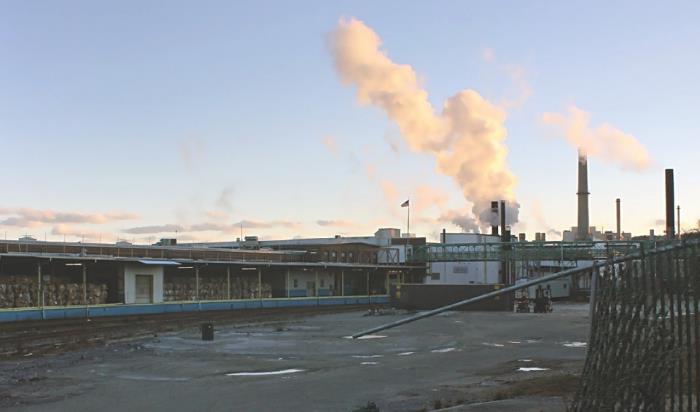 The Montville mill produces about 166,000 tons of corrugated cardboard packaging per year

January 13, 2016

The WestRock corrugated packing plant in Uncasville will close permanently on February 1, according to a company spokesperson. Officials from the Georgia-based company informed the 85 local employees that the mill would be closing, WestRock spokesman Tucker McNeil said recently.

"It's about matching our supply and our system to our customers' demands," McNeil said. "We've got a big mill system, and we have to be able to match the entire supply." The Montville mill, which produces about 166,000 tons of corrugated cardboard packaging per year, temporarily was shut down in October.

It was one of four plants that WestRock, formerly known as RockTenn, was "indefinitely idling" following its purchase of SP Fiber Holdings Inc. in October, according to industry publication RISI/PPI Pulp & Paper Week. The plant reopened a month later, Montville Mayor Ronald McDaniel said.

In addition to the Uncasville location, the company permanently has shut down two other plants in the last two months, McNeil said. The company owns more than 30 plants in the U.S., Brazil and India.

The plant at 125 Depot Road, along the Thames River, was running at full steam on January 12 afternoons, several trucks driving in and out of the facility. In 2010 the plant, then known as RockTenn Co., was recognized by the company for its 10 years without an accident resulting in lost work time — longer than any other RockTenn mill.

McDaniel said the company has not said what it plans to do with the property. "They can sell it to another entity to run it as a mill, they could take the equipment to another of their mills…" he said. "They have given me no indication of what their plans are."

The Connecticut Department of Labor had not yet received notification from WestRock of the closure Wednesday afternoon, communications Director Nancy Steffens said. In addition to the 85 WestRock employees, the news also will affect employees of secondary companies, such as transportation and construction firms, who depend on the plant for work, McDaniel said. "It certainly was horrible news for the people there," he said.