Mr. Jagdeep Hira, Business Head, Yash Pakka Ltd., divulges details about the investment of the company in water conservation, the present water consumption, and the measures undertaken to minimise the water consumption.
Our water treatment process and wastewater treatment strategies…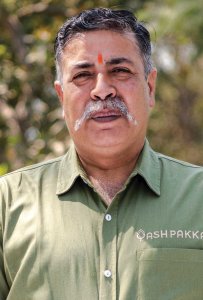 Tremendous efforts and actions have been made and implemented at Yash Pakka for water conservation. The withdrawal has been reduced by almost 30 percent. This has a combined effect of reducing the treated water in the stream and overall reduction at the source as well. It is one of the high-level mission targets for the organisation, year on year basis.
Our investment into water treatment infrastructure…
The investment of the company towards the reduction and reuse of water is around INR 800 lakhs.
Water consumed per tonne of paper produced…
The water consumption of Yash Pakka for the current year is 37 m³/MT and the target is to further go down to 25 m³/MT by the end of this year.
Watch: Evolution of Paper Based Packaging
Measures undertaken to minimise the consumption…
Revamping of the entire effluent treatment plant is being carried out, with additional capacities on aeration.
We have also undertaken installation of plate settlers deployed at individual sources for its maximum utilisation. Tertiary with post filtrations have been initiated. Further, we are also in the process of installation of anaerobic digesters for the pre-conditioning of wastewater.
Also Read: Paper Boat Needs WATER to Float… Save it!
Path-breaking steps taken…
Our organisation's vision is to be a leading global producer of compostable products. Having said that, we adopt environmentally friendly practices in the process of manufacturing, minimising, and targeting high levels to reduce and reuse water. We have robust rainwater harvesting systems across the plant.
We are continuously adopting new tech­nology in an endeavour to control gaseous emission norms. As a mission, we have also been aggressively working on pond restorations in the nearby localities.