Surrounded by myths, the paper Industry is often hailed as 'not good for the environment.' However, in reality, paper is one of the very few truly sustainable products. Made from wood, agricultural residue, or waste paper, it is – renewable, reusable, and recyclable. The manufacturing process is also becoming environment-friendly with the changing times. Gone are the days when the industries used to release untreated water into rivers and streams. Today, not just paper, but every industry is doing its bit to make the world a better place to live and technology is playing a vital role in it.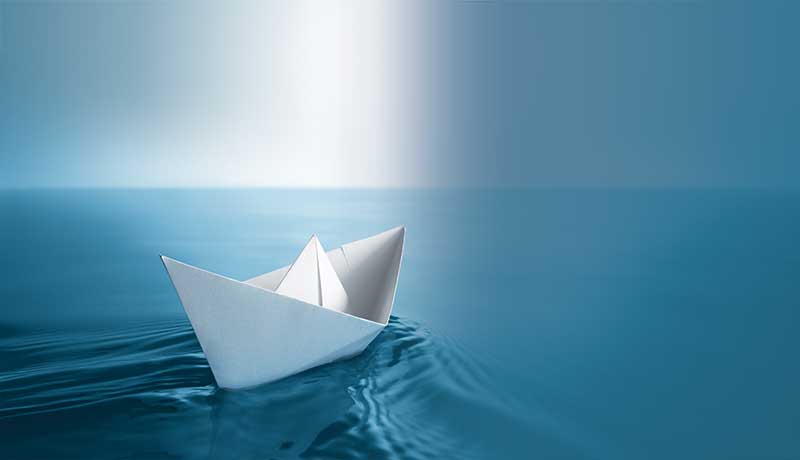 The paper industry is one of the highest consumers of water. From digesting wood chips to making fiber slurry, water is required in almost every process of pulp and paper manufacturing. While water consumption patterns and effluent discharges may vary substantially from mill to mill owing to the kind of raw materials used, there lies an opportunity for every mill to do things in a smarter and sustainable way.
Water Conservation Practices in Paper Mills
Some of the initiatives taken by the mills are recirculation of freshwater, use of highly efficient imported vacuum pumps and reverse osmosis systems, rainwater harvesting, utilisation of treated effluent water for irrigation, and more.
In a recently held seminar at the 56th AGM of Indian Pulp & Paper Technical Association (IPPTA), Dr. Ashok Kumar, Executive Director, Pudumjee Paper Mills, showed how mills are taking steps towards sustainability, through his presentation which indicated that the water usage in 2012-13 has reduced to 68 m3 per BDMT of product from 250 m3 per BDMT in 1995-1996. Meanwhile, there has been a significant reduction in COD, BOD, and TSS in the effluent treatment plant.
However, Dr. Kumar pointed out that in the near future, groundwater extraction may be further restricted and environmental discharge and emission norms may be further tightened. Hence, in order to keep up with the changing trends, the industry needs a holistic and multi-dimensional approach including process optimisation, adoption of best practices, and ETP upgradation.
In this context, many national and international organisations such as United Nations Industrial Development Organization (UNIDO), Central Pulp and Paper Research Institute (CPPRI), and paper associations have joined hands to introduce the best available technologies and facilitate the adoption of global best practices at paper mills.
Watch: Evolution of Paper Based Packaging
Espousing a Multi-faceted Approach for Water Sustainability
Reusing and recycling water is one of the most significant ways to reduce water consumption as well as minimise wastewater discharge for any industry. Talking about the wastewater treatment infrastructure at ITC, Mr. Sanjay Singh, Group Head – Paper & Packaging, ITC Ltd., said that the company has an elaborate system for treating effluent water. "About 70 percent of the water discharged is used by the farmers for irrigation purposes," he further informed. Meanwhile, Mr. Vivek Chawla, Whole Time Director and CEO, Emami Paper Mills Ltd. added that Emami Paper Mills has achieved the status of zero solid waste by adopting the principle of 'Reduce, Reuse, Recycle and Recover'.
In any organisation, water conservation can only be achieved if it is done collectively as a team at every process. While discussing Naini Group's holistic approach to water management, the company's Managing Director Mr. Pawan Agarwal revealed, "Whatever technologies we are trying to adopt at various locations – be it a new installation, upgradation, or replacement, we try to assess the water footprint of the particular equipment and see if it could bring down the present level of water consumption."
Also Read: Getting Greener Forestry Practices of Paper Mills
Of late, the paper mills have started investing more and more into their water treatment infrastructures. One such example is N R Agarwal Industries, which has invested around INR 37 crore in the last three years, to increase the capacity of secondary treatment and installed a new tertiary treatment system in the form of RO.
Be it a wood-based pulp mill, bagasse paper mill, or waste paper based-mill, every paper mill has come forward to achieve one objective – 'Save Water'. As we celebrate World Water Day on March 22, Paper Mart has tried to bring out the existing practices of some of India's paper mills to provide its readers an insight into their efforts, technologies, and measures for conserving water.