The recognition adds to the brand's repute after it had already secured a GPTW certification for the second time in a row
January 30, 2023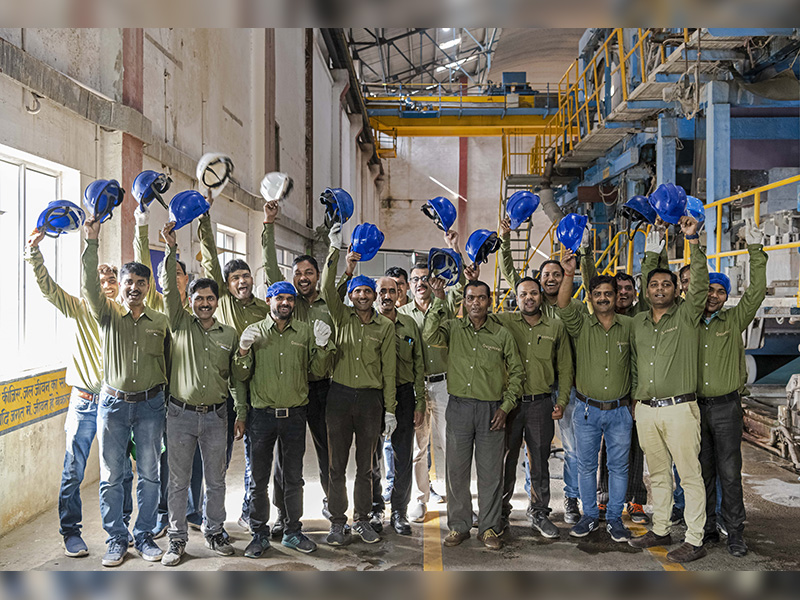 Setting new benchmarks in people practices, Yash Pakka Limited has featured in the top 50 among India's Best Workplaces in Manufacturing – 2023. This comes right after the company's GPTW certification for the second time consecutively. This recognition is given to the organizations that have created a high trust, high performance culture for their employees.
Watch: IVAX Paper Chemicals Interview
For getting facilitated with this certification in manufacturing, companies like Yash Pakka focus on a strong and rigorous approach of manufacturing by implementing the most advanced principles of management to ensure product quality and employee safety among other factors. Best workplaces for manufacturing are only awarded to brands that exhibit a high level of commitment to driving elements like safety, quality, and sustainability in the industry.
Great Place to Work is the global authority on workplace culture. The Institute serves businesses, not-for-profit organizations and government agencies in more than 60 countries and has conducted pioneering research on the characteristics of great workplaces for over three decades.
Over the decades, Yash Pakka has consistently emphasized on improvement in systems and processes and achieved various manufacturing and quality certifications such as ISO 45001:2018 OHSI/1641, ISO 22000:2018 FSMS/1164, CIPET, US FDA 21 CFR 176:170, ISO 14001:2015, QMSI/1612, and ISO 9000:2015 QMSI/1613, Forest Stewardship Council's (FSC), etc. Thus, the brand's position is well-earned by matching the quality focus, safety standards, and detail-oriented safety commitment made by the country's industry-leading manufacturing multi-conglomerate players. The recognition also confirms Yash Pakka's commitment to safety – one of the key aspects for manufacturing companies. With proof no less, Yash Pakka is one of the country's safest and most collaborative workplaces.
Recently, Yash Pakka also won Great Place to Work Certification for the second time in a row from September 2022 to September 2023. The company proved its mettle as a favoured employer with a comprehensively and thoughtfully designed employee-centric culture.
Also Read: Cartiera Pirinoli Orders a Complete Press Section Rebuild from Toscotec
Speaking on the win, Mr. Jagdeep Hira, Managing Director, Yash Pakka Limited, said, "I am delighted as Yash Pakka gets the honor of being one of India's Best Workplaces in Manufacturing 2023. Great Place to Work is one of the most coveted recognitions companies aim for; winning in this category is a testament to the unique culture and cohesive environment we have created over the decades. Since the very beginning, we wanted Yash Pakka to have a character of its own and not follow the usual cultural and team practices. It is certainly heartening to know that the efforts have paid off. The team members remain motivated and have a positive outlook on their day-to-day jobs. At the same time, inclusion in the prestigious list of Top 50 in India's Best Workplaces in Manufacturing 2023 elevates the sense of pride in every individual. I want to extend my heartiest congratulations to the entire team!"