"The quality of our paper board is well-accepted in the Domestic & Overseas Markets. Seeing the rising demand for our Paper Board, we have decided to come up with one more packaging board line soon," says Mr. SVR Krishnan, Executive Director, Tamil Nadu Newsprint and Papers Ltd.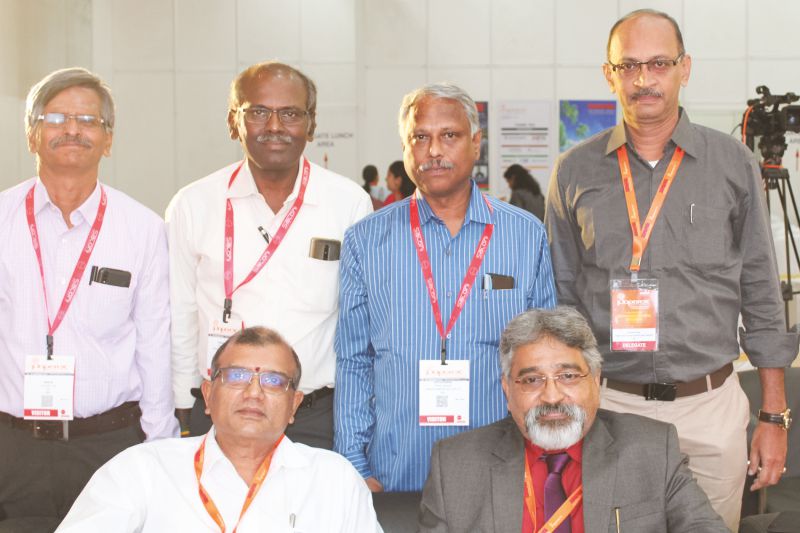 Today, bagasse has established itself as a well-known fibrous raw material for the Pulp and Paper industry. However, the situation was not always the same. Although the industry had recognized the advantages of bagasse long ago, setting up a newsprint manufacturing facility using bagasse was considered a high-risk and the project was not very successful commercially. However, Tamil Nadu Newsprint and Papers Ltd., (TNPL) took up the challenge of making Newsprint using bagasse as the primary raw material and became India's first bagasse-based Paper Mill at that point in time.
Watch: IVAX Paper Chemicals Interview
The Bagasse pulping facility was commissioned by TNPL in 1985. Over the years, it has perfected pulping technology, right from its storage to preservation of quality. Starting with an initial capacity of 90,000 tonnes per annum (TPA) on a single Paper Machine to producing 6,00,000 TPA of Paper & Board, and serving 60 countries, TNPL has come a long way.
TNPL Mill Expansion Plan
Recently, the company took up a Mill Expansion Plan (MEP) at Mondipatti in Tiruchirapalli which is to be implemented in two phases. The first phase of the project, covering the installation of a modern Hardwood ECF Pulp Mill along with a Chemical Recovery Island, has commenced trial production. Sharing the details about the expansion plan with Paper Mart, Mr. SVR Krishnan, Executive Director(Operations), Tamil Nadu Newsprint and Papers Ltd., says, "We commissioned the Hardwood Fiberline with a capacity of 400 TPD and a Chemical Recovery Boiler with a capacity of 950 TPD. All the Machineries have been procured from reputed global suppliers. Besides these, Chipper, Chlorine Dioxide Plant, Oxygen Generation Plant, Recovery Boiler, Evaporator and Recausticizing were under Phase-I of the Project. The trial production in Pulp Mill was also commenced and stabilised." Talking about the future plans, he revealed, "We are now embarking on the Mill Expansion Phase 2 activities, which will be an addition of 200,000 tonnes per annum packaging Board Plant."
Serving Eco-friendly Papers
Tamil Nadu Newsprint and Papers Ltd., (TNPL) has a long history of prioritizing the sustainability of its business operations and the viability of its products. The company has commissioned a 300 TPD Deinking plant which added a new source of raw material — recovered Paper or used Paper — to produce pulp – Deinked Pulp (DIP).
"Currently, the paper produced in unit-I is a combination of Hardwood, Bagasse and Deinked pulp. Hence, our Papers are eco-friendly and have superior surface and strength along with consistent quality. We are a reliable and preferred Paper supplier from Tamil Nadu. As one of the integrated pulp and bagasse-based Paper Mills in the world, our products are an extension of our commitment to sustainability – in production and conversion processes with Innovation.," Mr. Krishnan adds.
TNPL stands uncompromised when it comes to sustainable practices. To eradicate single-use plastics, the Company is working towards developing the base Paper for carry bags, straws and beverage cups etc., In a bid to positively impact the environment, TNPL practices water conservation with a vision to reduce any dependency on freshwater.
Talking about the market presence, he reveals, "Besides Tamil Nadu, we are supplying Paper to neighbouring states like Telangana, Andhra Pradesh, Karnataka and Kerala as well. Our exports account for 18% to 20%. The Paper Board is also well-accepted in the Domestic & Overseas Market and seeing the rising demand for our Paper Board, we have decided to come up with one more packaging Board line soon."
Also Read: TNPL: 'Product Quality is the Most Important Aspect of any Business'
Technology Leads the Way
The core competency of the company is its adoption of the latest technology and adaptation to sustainability for a Circular Economy Model. TNPL excels in the selection of the best-in-class contemporary technology, with a clear focus on delivered quality at competitive cost combined with the lowest water and Energy consumption.
"Currently, we need to focus more on how to be flexible and agile on the manufacturing front and how to leverage the digitalization part of it. That will take the industry a long way. All along we all have been trained for looking "inward-out", but now, the "outward-in" perspective is more important.
By "outward-in" perspective, I mean that we need to have the focus centered on the customer and then develop everything internally," Mr. Krishnan concludes.