In this Special Feature, Paper Mart magazine has interacted with women entrepreneurs who have defined innovations and leadership and presented their message to young women out there who want to make their careers in the industry.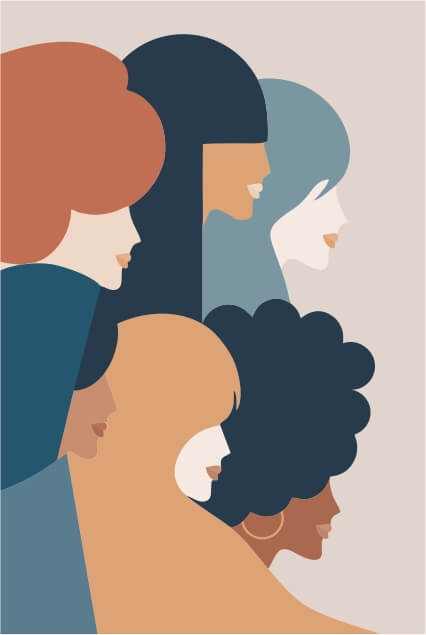 The appointment of Smt. Draupadi Murmu as the President of India is the nation's homage to womanhood. From a school teacher to the first citizen of the world's largest democracy, her inspirational journey is a glowing example of women empowerment and a story of struggles, challenges, and heart-wrenching incidents.
As it is not only a moment of great pride but also a big boost to the women in India's progressing economy, we thought there could not have been a better time to honour the women who are making their mark in the pulp, paper, and packaging industry.
Women are breaking barriers and contributing immensely to every manufacturing industry and pulp & paper are not an exception.
Once regarded as male-dominant, the pulp & paper industry now sees the participation of women in both blue-collar and white-collar jobs.
More Women in Workforce Signalling Inclusiveness
According to a report released by Avtar and GE last year, "Women's workforce participation globally has been demonstrated to be a potent driver of the economic growth and development of a country. Research shows that there is a significant association between a country's GDP and female labour force participation."
The report further revealed that women make up 12 percent of India's manufacturing sector, which employs 27.3 million people. While the representation in the sector has increased from 8 percent in 2019, it is still abysmally low. However, the good thing is that companies have now become inclusive and looking to induct women even into job profiles that challenge gender stereotypes. In fact, a whopping 84 percent of the male respondents believed that the manufacturing, operations, and engineering services sector would benefit from employing more women.
Watch: IVAX Paper Chemicals Interview
"Women constitute about 30 percent of our team," informed Mrs. Rhea Mazumdar Singhal, CEO, Ecoware Solutions Pvt. Ltd., manufacturer of naturally compostable and biodegradable disposable tableware. This indicates that people have started identifying the true potential of a gender-diverse workplace. "JMC has been involved in fostering the growth of women in the industry for many years. Women are involved in every department at JMC," added Dr. Yesha Patel, Chief Executive Officer, JMC Paper Tech Pvt. Ltd.
Also Read: Ruchira Papers: Striving to be More Inclusive
Women Leading the Way
Talking about the paper industry and the specialty chemical industry being predominantly male-centric, Ms. Jyotsana Shrivastava, Senior Vice President, Paper & Packaging Specialties, India, Archroma, says, "The industry is quite male-centric but I must admit that I have never had any difficulty with that – in fact, I have been fortunate to have such strong, close relationships with all my customers and enjoy that even today."
The Indian paper industry has come a long way. It is an important sector of the country that has a huge scope for growth. According to the industry body Indian Paper Manufacturers Association (IPMA), paper consumption in India is likely to witness 6 to 7 percent annual growth and will reach 30 million tonnes by FY 2026-27, largely driven by emphasis on education and continued demand for quality packaging of FMCG products, pharmaceuticals, e-commerce, etc. The single-use plastic ban will further act as a catalyst for this growth. The rising demand for paper and paper-based products is expected to generate more employment opportunities in the near future paving the way for women in the industry. Meanwhile, with this Editorial Feature, we present ten leading women who are already shaking up the industry through their inventions, innovations, or leadership!