According to the industry experts, there are various applications where the paper industry can chip in such as paper bags, straws, and cutlery. Even the investors have recognised the immense opportunity as there has been an upward trend in the shares of leading paper companies.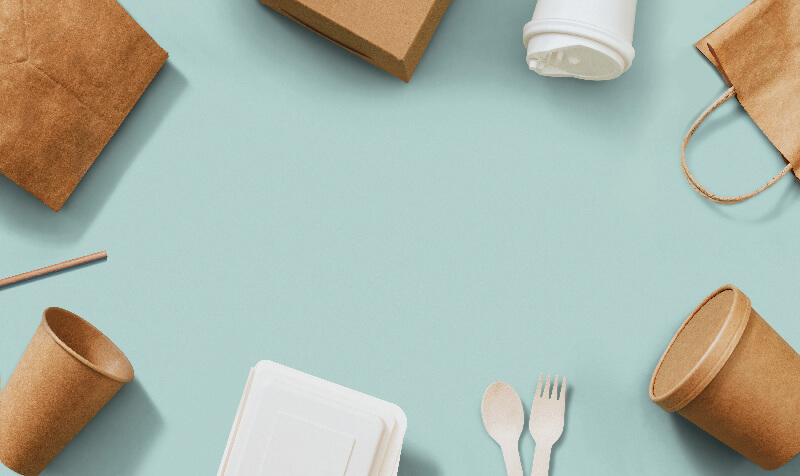 In line with the clarion call given by Prime Minister Shri Narendra Modi to phase out single-use plastic items, India is all set to ban the manufacture, import, stocking, distribution, sale, and use of identified single-use plastic items, which have low utility and high littering potential with effect from July 1, 2022. While PET bottles can still be used, the list of items that would be banned includes plastic carry bags, earbuds and balloons with plastic sticks, plastic flags, candy and ice-cream sticks, polystyrene for decoration, disposable crockery (plates, cups, glasses, forks, spoons, knives, trays), wrapping or packaging films around sweet boxes, invitation cards, and PVC banners under 100 microns.
The ban on single-use plastic has suddenly triggered the need to find sustainable alternatives to plastics. While different industries are still finding ways to develop innovative and eco-friendly alternatives to plastic, the simplicity and convenience of the 'good old paper' cannot be ignored. According to industry experts, there are various applications where the paper industry can chip in such as paper bags, straws, and cutlery. Even the investors have recognised the immense opportunity as there has been an upward trend in the shares of leading paper companies.
As per a report published in a leading newspaper, JK Paper Ltd., Andhra Paper Ltd., West Coast Paper Mills Ltd., Tamil Nadu Newsprint and Papers Ltd., Satia Industries Ltd. and Emami Paper Mills Ltd. is up by 7 percent, 7 percent, 13 percent, 16 percent, 12 percent and 10 percent respectively in the last six sessions.
Meanwhile, companies like Flipkart, Nestle, Starbucks and McDonald's have already switched to paper packaging. In a case study released a few months ago by WWF India, the sustainable packaging designs of Flipkart led to a transformation in the Indian e-commerce ecosystem. Titled "Designing sustainable packaging in E-Commerce: A WWF India Case Study on Flipkart Group", the study outlined measures that businesses in the same space need to undertake and the ecosystem support needed to incorporate targets towards plastic reduction and its management in their value chain. The case study also outlined measures for businesses to venture into different designs of packaging and distribution models to improve recycling and recovery rates.
Watch: IVAX Paper Chemicals Interview
The Flipkart Group, including e-commerce marketplace Flipkart and leading fashion destination, Myntra has undertaken a series of initiatives to accelerate progress towards eliminating 100 percent single-use plastic in its own supply chain by 2021 for owned and operated facilities to replace it with suitable paper-based alternatives. In the pilot phase, Flipkart's team conducted pilots to identify sustainable alternatives to reduce single-use plastics and the most efficient way of implementing them. As the program evolved, the company scaled up its processes to adopt the identified alternatives and deploy them across day-to-day operations. The invoice polybag has been replaced with recycled kraft paper pouch, airbags are replaced with shredded paper fillers, and plastic used for secondary packaging is replaced with paper bags. Also, shrink and pouches are replaced with paper stickers, and paper pouches, respectively.
In a recent conversation with Paper Mart, Mr. PK Suri, Technical Advisor, JK Paper Ltd. revealed that the company has been developing aqueous-based, biodegradable food-grade and food safety packaging products and will introduce them soon.
While most analysts are bullish on paper-based products, the industry has its own risks and challenges. The prices of pulp, coal, furnace oil, chemicals, and freight rates have surged that have led to input cost pressure. Moreover, the infrastructure needs a strong push.
---
Here's what the industry has to say: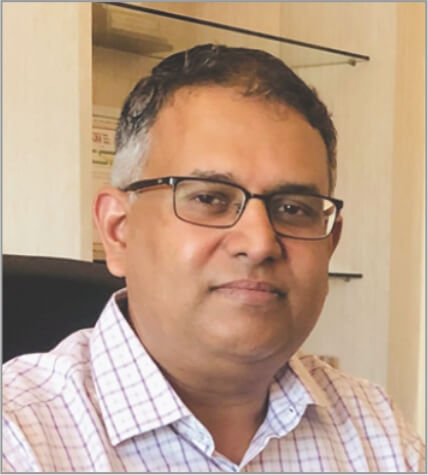 "The Government's recent regulation on single-use plastic is a significant step in India's sustainability journey. This has also opened up new avenues for the paper industry in India. ITC has always been at the forefront of the sustainability movement and continues to do so. We have been able to leverage our R&D capabilities to launch several paper-based alternatives in the market, with many more in the pipeline. We are also working closely with printers and end-users to help them transition to more eco-friendly substrates."
---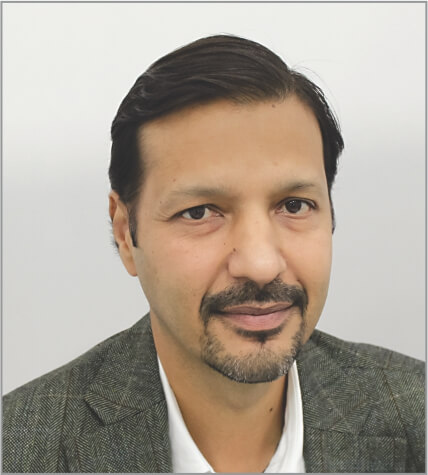 "The ban on single use plastics (SUPs) with effect from July 1, 2022 is a welcome decision by the Ministry of Environment, Forest and Climate Change. Not only will it allow India to cut down on its plastic waste generation by almost half but also encourage industries and brands to hasten their adoption of eco-friendly alternatives, such as paper. I am hopeful that the paper industry will leverage this opportunity to the fullest and will give the nation a sustainable future by replacing many low utility high littering SUPs with paper-based carry bags, cups, straws and packaging material. There is an upbeat sentiment in the industry as paper is the best alternative to plastic material and is biodegradable which will allow our future generations to live in a world with lower levels of plastic pollution. I am confident that the Indian paper industry has enough capacity and technological know-how to manufacture a wide range of products which can effectively replace plastic.
It is heartening to see many companies, especially in the FMCG and food packaging sector, embrace this change and commit themselves to a future free of single-use plastic. We, at Kuantum Papers, support this initiative and are committed to serve the society by providing eco-friendly and sustainable paper products for industries and consumers alike, thereby meeting India's climate and environment goals."
---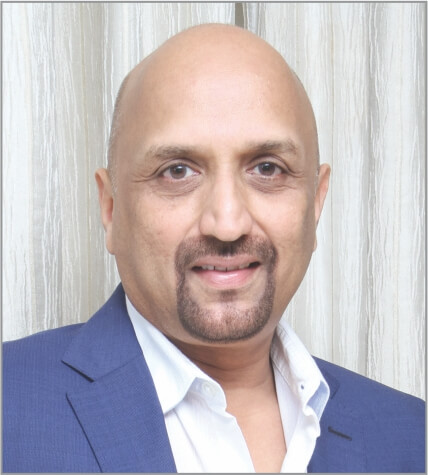 "This new ban on single-use plastic is effective from 1st July 2022 and will be closely monitored by the Central and State Pollution Control Boards, and directives have been issued at the national, state, and local government levels to withhold raw materials to industries that operate in banned items. Non-compliance with this new piece of legislation will warrant penal consequences of a fine of up to INR 100,000 or jail, or both.
Some of the banned items include earbuds, flags, candy and ice cream sticks, polystyrene, thermocol, plates, cups and glasses, eating utensils, straws, trays, wrapping or packaging films, invitation cards, cigarette packets, plastic or PVC banners of less than 100 microns, and stirrers. However, one issue that arises is that most paper companies in India do not manufacture substitutes for any of these items and may be wary to venture into producing them in the near term.
Although, some large FMCG and agro-food companies have already begun removing integrated plastic straws from small tetra packs of fruit juices as well as dairy products and are beginning to shift to paper-based straws and other alternative sustainable solutions. Some of the leading companies in India coming up with these alternatives include Parle Agro, Dabur, Amul, and Mother Dairy. Below is a brief overview of some of the different replacements from the P&P industry that retailers can use and producers can focus on to address India's ban.
Whenever a new piece of legislation impacts large swaths of the consumer segment, it's important to look at the probable effects that may arise. As we turn our backs on single-use plastic, paper is one of the main contenders to take its place. The last few years have seen numerous retailers announce that they are switching to paper bags, while paper-based chocolate wrappers, ready-meal trays and water bottles have also started to emerge.
The largest share of single-use plastic will be taken over by paper bags. It is said, manufacturing paper bags uses 3/4th the amount of energy consumed than plastics. On top of it, this has a benefit for the environment due to the easy circularity of paper. This ban has been positive for the paper industry as another opportunity to replace single-use plastic with paper options. However, we have to also keep in mind that to satisfy this need, an increase in capital investment in new capacity will be inevitable."
---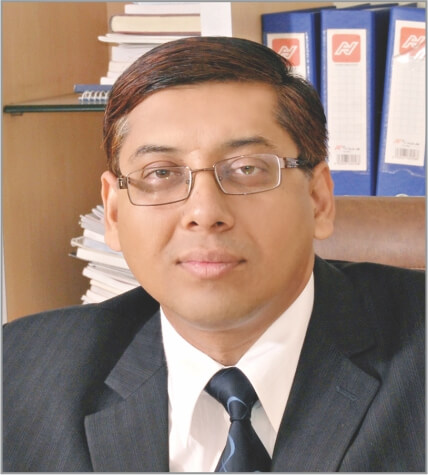 "The single-use plastic ban is going to benefit not only the paper industry but the overall environment. Be it plastic or any other material, we should be conscious of whether it is environmentally sustainable or not. We have to use it very responsibly as it is going to have a long-term impact.
Paper is highly biodegradable and environment-friendly. It has no negative impact on the environment. Replacing plastic implies more use of paper and the Indian paper industry is prepared for that and has permission. The quality and the products which we have can replace plastics, especially single-use plastics in the best possible manner."
---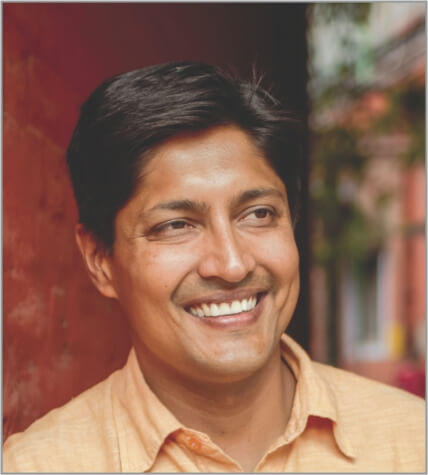 "At Yash Pakka, we are in service to the planet. We firmly believe our role is to build on impact at scale through innovating, producing and disseminating regenerative packaging. We believe human ingenuity needs to ensure the creation of better bio-materials both in terms of pricing and performance. We are completely dedicated to that singular goal.
The alignment of governance has a huge impact on the adaption of materials and changes the speed of innovation. It is deeply impactful. We completely support any measures that lead to positive change and a better future for humankind. That said, we will need to work harder to ensure that our customers keep receiving better solutions at the capacity needed by them. We will further enhance our efforts."
---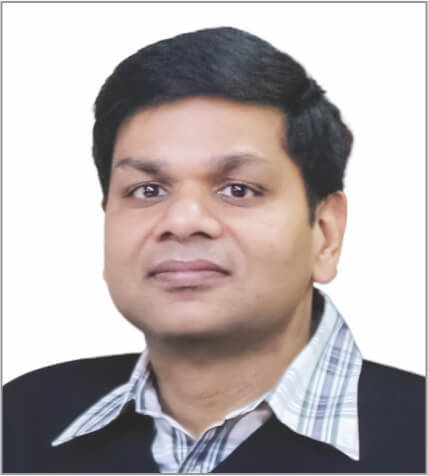 "In the war against pollution, the government's directive to ban single-use plastic was much-needed. It would open numerous opportunities for the paper industry as being an eco-friendly product, paper is one of the best alternatives that can replace plastic bags, straws, and cups among other disposable items. Silverton Pulp & Papers Pvt. Ltd. is a rapidly growing group that holds a diversified portfolio in manufacturing various kinds of papers. We specialise in making the most durable kraft paper from 18BF to 40BF and provide the best quality kraft paper for high-class packaging and paper for carry bags and e-commerce bags. We also manufacture wedding card base paper and cup stock paper. With world-class Infrastructure, we are aggressive in developing new grades for new emerging markets and keep working in the direction of saving forests and the environment!"
---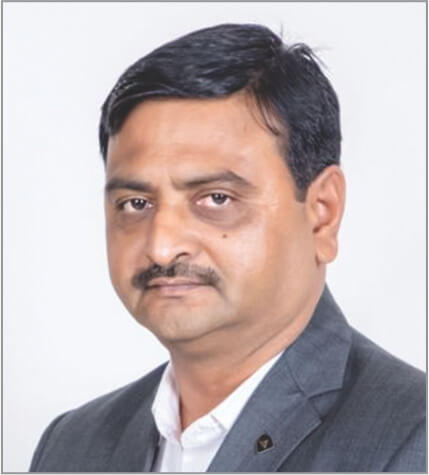 "Single-use plastic ban is positive news for the paper industry as the opportunity to replace single-use plastic with paper is immense. At Edicon Paper Products, saving the environment has always been a priority. Our papers are apt for all kinds of paper packaging in every sector including FMCG and pharmaceuticals. Not only are our products made from recyclable material, but they can also be 100 percent recycled after use which makes it apt for a sustainable future!"
---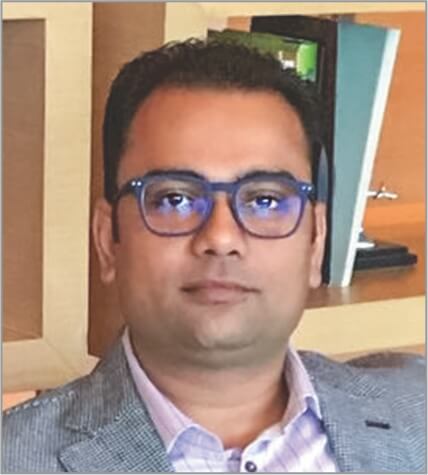 "The nationwide ban on single-use plastics is a good effort to combat pollution and the perils of global warming. As a company that cares about the environment, I welcome this move by the government! While plastic bags, straws, spoons, trays, and packaging films are now banned from use, there are numerous eco-friendly alternatives that are available and paper is one of them. We, at Nikita Papers, manufacture various grades of kraft paper that cater to the growing demand for high-quality paper packaging in India as well as internationally. We process waste paper to produce 100 percent recycled high-strength kraft paper with high compression and great folding resistance and toughness even at the lowest GSMs. Our finished kraft paper is put to use as corrugated boxes, paper bags, and paper cups. Paper, in itself, may be one product, but has limitless potential and uses. We thank the present governance for taking eco-friendly actions and helping promote the use of biodegradable products manufactured from kraft paper."
---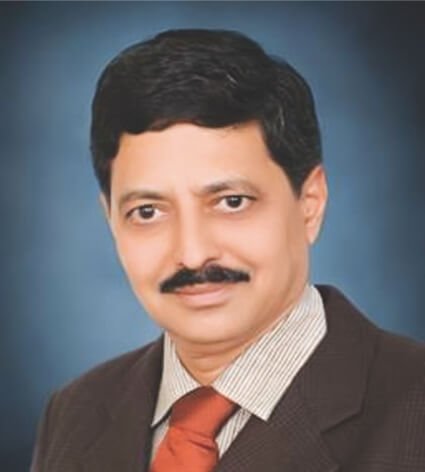 "A New Horizon for the Paper Industry due to Plastic Ban in India
Happy to note, Paper industry is gaining its value back with People realising the truth that the "paper Industry is inherently sustainable". As the government has implemented the plastic ban-SUP from the first of July 2022, newer opportunities for the pulp and paper industries are rising. Paper companies are looking to capitalize on the plastic bans in India by bringing on greener and more sustainable alternatives for consumers.
With the implementation of plastic ban, the demand for disposable paper boxes, paper cups, straws, paper bags, paper cans, and other related paper-based products for food packaging will increase. By this, the paper industry is bringing on multiple alternatives for plastic products and the introduction of paper packaging solutions seems to be the next big step for the industry. Paper industry is ready to take 25 per cent market share of single-use plastic by 2025 if totally banned by the government.
While the plastic bans in India seem to be a turning point for the paper industry, the challenges ahead with respect to cost & durability to replace. Thus papermakers are devoting time and efforts to develop advanced manufacturing technologies for the low-cost production of high-performance products. In addition, self-assembled nanostructures from nanocellulose, e.g. CNP and bulk structural plate, show great promise in replacing plastics for high-end applications.
The present ban has limited impact on SPB, but may affect the cup stock market. Thus, alternate biodegradable coating chemicals are being explored to retain the product. The new products launched like the Paper bag (kraft bags), Flora have a good market and well received. These are being considered an alternative to SUP. As a part of R&D, the other products in discussion are for the paper straw & paper mulch which are eco-friendly products."
---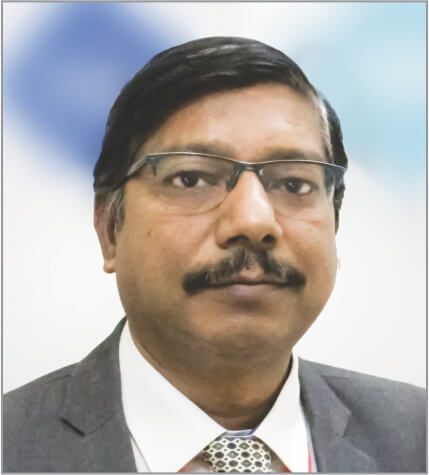 "There are a number of emerging opportunities in the paper industry because of the plastic ban. To start with, paper straws will be extensively used as an alternative to plastic straws. These paper straws will not only be used as a substitute for straight plastic straws, but also for U-shaped straws for small aseptic liquid cartons. Moreover, paper bags have the potential to replace all kinds of plastic carry bags. At the same time, candy sticks, which are made from plastics, are also getting banned. Even the sticks of cotton earbuds, which were made from plastics, are getting replaced with paper and other biodegradable sticks.
Moreover, plastic cups are getting replaced with paper cups. The cups of various sizes, including 50 ml, or even 500 ml sized cups, which are extensively found in coffee outlets like Barista and Starbucks, will be paper-based. Besides paper, the moulded pulp is also used in making food containers, and tableware. Over a period of time, the plastic food containers/tableware, in which our meals from food delivery platforms like Swiggy, Zomato, etc. are packed, would be replaced with paper-based solutions.
Effectively, we feel that this year, we could see the market for paper-based solutions, in particular, the disposable tableware segment like paper cups, paper plates, etc., having about 25 percent upswing in growth. We expect the segment to clock 17-18 percent CAGR over the next two-three years."
---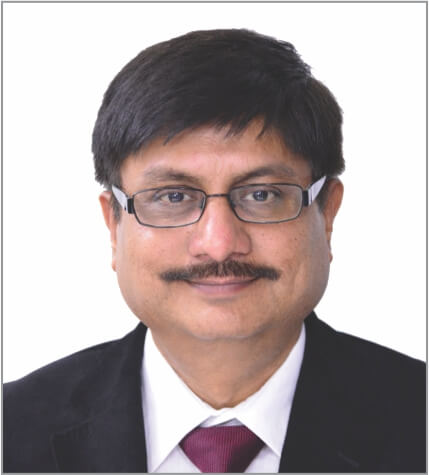 "Single-use plastic ban is a welcome step and a boon to protect the environment so as to give way to the normal course of nature and the chain which gets broken with the presence of polythene which causes menace to the ecosystem and becomes lethal to the organisms into which it gets entangled.
The current ban is on items which have high littering potential like plastic cups, plastic glasses, poly bags, etc. Though the paper/paperboard industry was always there in these segments, the ban has given the paper industry a tremendous opportunity to move ahead with encouragement, with an assured positive outcome in a potential market of about INR 85-90,000 crore. The paper industry envisages and has the capacity to favourably utilise it by about 25-30 percent by way of enhancing paper cup production, producing better quality and improved strength paper bags and bringing other innovative environment-friendly interventions. This will directly give a boost to the environment-friendly image of the industry.
Indian paper industry is unique in terms of its farmer-friendly approach which has always been acclaimed to generate raw material through its supported farm forestry programmes, providing environment-friendly sustainable solutions. Substituting plastic/polythene will add another feather in their cap!"
---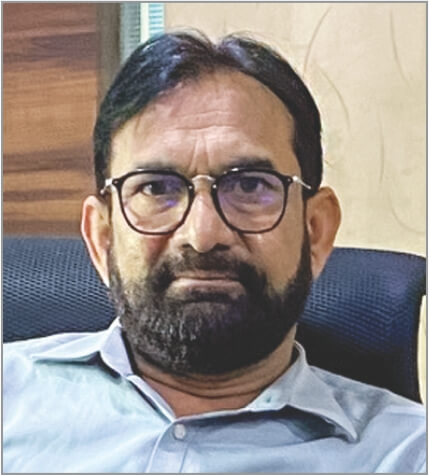 "This ban on single-use plastic was a long-awaited move that the entire country was expecting from the Government of India. Though there has been a delay, I am happy that the government has finally taken a very good decision. This is a promising time for the paper industry. The way quality of paper is improving day by day, the paper will replace plastic very soon and I don't see any hurdles in the time to come. I am very much assured that an extra quantity is going to be added to the industry. Sukraft Group is already producing food-grade paper, and we are very much ready for this brilliant move by the Government of India."
---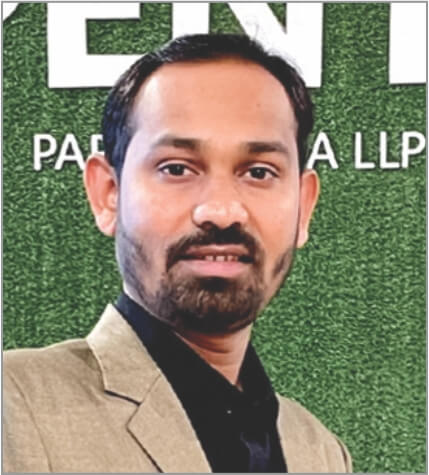 "The ban on single-use plastic will give a boost to the paper industry as the demand for paper would rise in the coming times. This ban is a significant step towards building a sustainable environment that we can hand over to the next generation by curbing pollution caused by littered and unmanaged plastic waste. Previously, retail markets, malls, and grocery stores were using plastic bags but now the single-use plastic bags would be replaced with paper carry bags either duplex or kraft paper and other environment-friendly packing materials. This is a huge opportunity for the paper industry and many paper mills have already increased their production to fulfill this demand."
---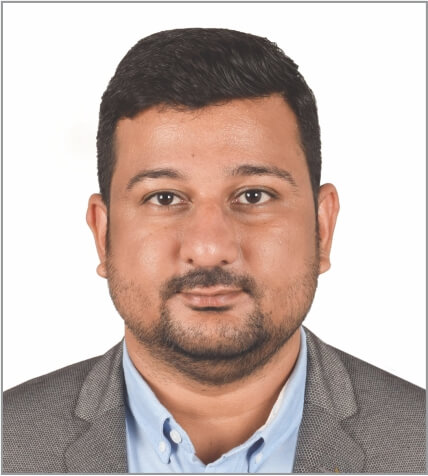 "Being one of the largest manufacturers of kraft liner board in West India, Bell Multi Kraft believes that there is a need to recycle today for a better tomorrow. The single-use plastic ban is a necessary step to reduce plastic pollution and we welcome this directive of the government. This has also opened endless opportunities for kraft paper manufacturers like us. At Bell Multi Kraft, we produce different ranges of fluting medium, testliner, kraft liner & white top liner that could be used for various market applications such as corrugated board & boxes."
---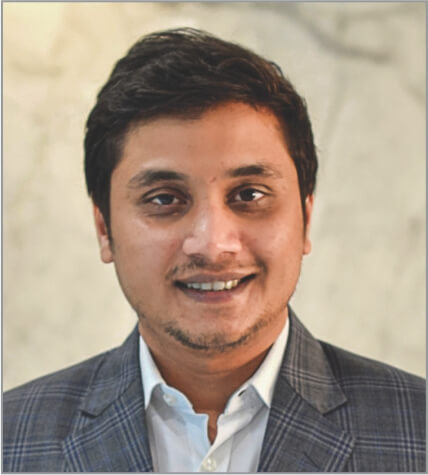 "As a company that cares about a clean, green, and sustainable ecosystem, we stand by the government's directive to ban single-use plastic bags, which have harmful effects on the environment. This regulation creates further possibilities for innovative products such as biodegradable plastic that can be made from plant-based ingredients, including maize starch, that have compostable and non-polluting properties. Besides this, it is also advantageous for our business as we anticipate higher demand for paper bags as a substitute for plastic bags and subsequently a higher demand for our modified starches for the paper and packaging industry.
Bluecraft Agro Pvt. Ltd. manufactures specialty starches, modified starches, and starch derivatives obtained from agro-based commodities. Our wide range of starches functions as beneficial ingredients in various products and industries, including the paper industry."
---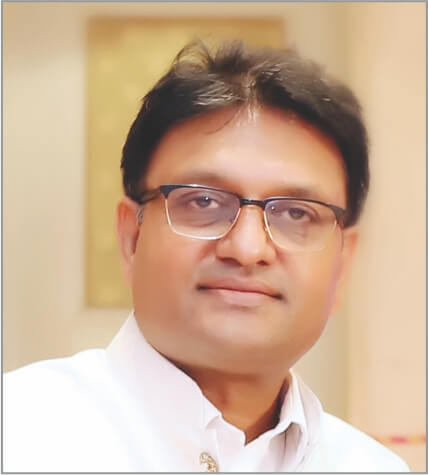 "With the single-use plastic ban, the demand for paper would multiply manifold. The paper industry will grow and the paper recycling rate will improve in the coming times. Gradually, people will switch to paper bags for shopping. Paper and paper-based materials would soon be used in the packaging sector, especially in the food packaging industry, including the take-away packaging where the inside contents need to be safe and non-toxic."
---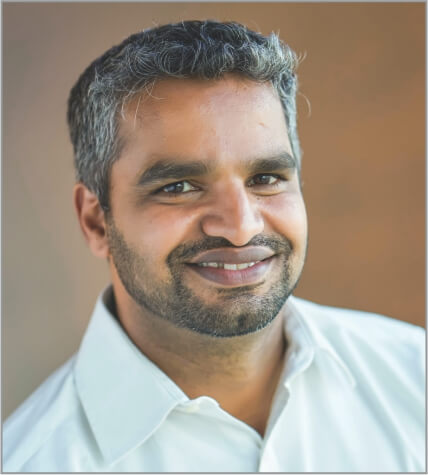 "This is a very welcome move from the Indian Government. A move like this, while looks and sounds like a bitter pill, impacts not only the current generation but also the generations to come. We, at Chuk (Compostables division of Yash Pakka), are working hard towards supporting the country through this shift.
Over the last 4 years, Chuk has established itself as the leader in the compostable tableware space with innovative designs and products that are 100 percent backyard compostable.
Moving from single-use plastics to a fully compostable alternative takes not just one company but a multitude of companies to join hands and work towards the shift. To affect this, Chuk is building a network of manufacturing partners via supply of critical raw materials as well as capacity utilisation, while continuing to push the envelope on its design, technology, manufacturing, and supply capability."
---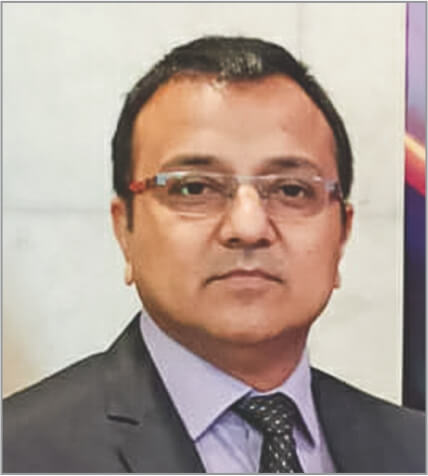 "The single-use plastic ban will give a boost to the pulp & paper industry and is a remarkable step in India's sustainability journey. We, at Ecosure Pulpmolding Technologies, India's 1st and largest sustainable solutions providers, offer micro pulp mills to produce in-house pulp fiber from non-wood resources using chemical-free technology and convert agro-waste into molded fiber pulp products that can replace single-use plastics. With the recent announcement on the single-use plastic ban, many companies across the country are looking for eco-friendly alternatives to plastics and we are looking forward to collaborating with them and support throughout pre-sales, on-sales & after-sales services in terms of design engineering & consulting, capacity planning, mold selections, product quality enhancement, installation, and commissioning of the plant not limited to tableware but also in protective packaging, medical dispoware, and other pulp molded utility articles."
---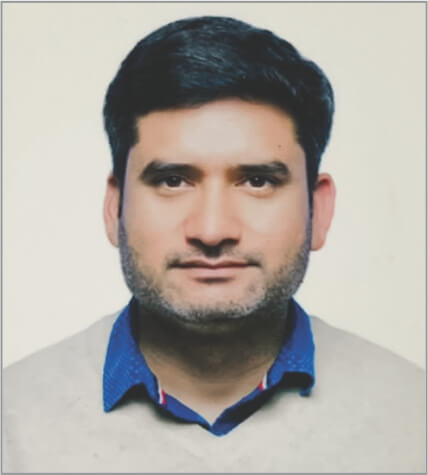 "The paper industry has bright prospects as the demand for paper bags, paper straws and other disposable paper products is set to increase with the single-use plastic ban. At Amaya Group, our mission has always been to make our environment plastic-free and give this country a better way of living. We are known to produce high-quality paper products such as paper straws, twisted handle paper bags and flat paper handle paper bags. Our biodegradable paper straws are printed with food-safe bio-ink and we ensure that our products remain intact, waterproof and solid for at least 12 hours. We expect to receive more orders for our products in the coming times."
---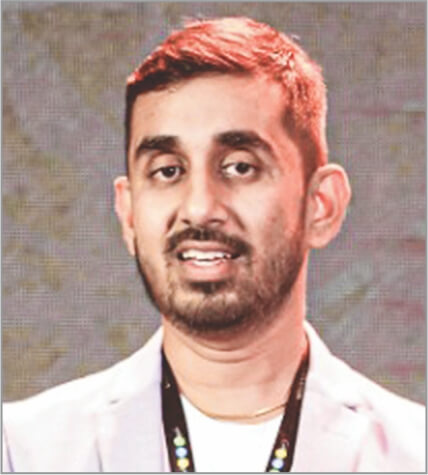 "We welcome the decision of the government in these trying times, when the world is fighting many severe challenges of not only COVID but also the economic crisis, always the problem of environment takes a back seat, but not this time. We need to understand that the rest of everything can be managed with time but the environmental issues need to be addressed with promptness and on an immediate basis. The ban will not only help in the reduction of plastic wastage but also will prevent production to a large extent.
The only and best possible alternative is paper which is proven and scalable too. The paper industry is witnessing its golden era and is on the bull run today. The demand has surged and we are looking at the economy being built in the industry. We feel we should be conscious about the kind of paper being used. More recycled papers will further add up to the sustainability quotient, and Bambrew proudly uses a lot of recycled papers in its products along with Bamboo and Hemp-based papers. There are umpteen possibilities of developing paper from stubble too but we will need to organise and optimise the supply chain. Thus, yes, we foresee a great future for paper and paper products which have the potential to replace almost all SUP from the environment.
Today, 55 percent of the waste generated in SUP comes from the packaging industry. I hope and wish to see many companies coming forward to develop the sack kraft grade papers in India soon."
---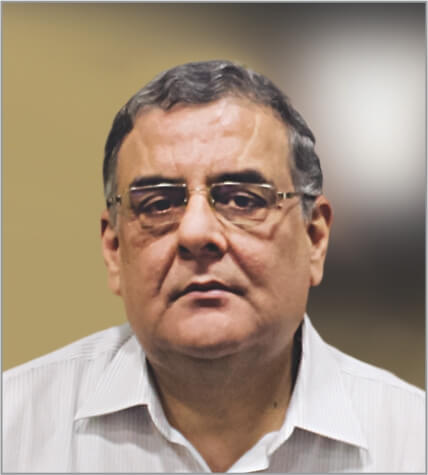 "Paper has always been a more environment-friendly alternative to single-use plastic in many applications, with more and more environment-conscious users gradually moving towards it globally. With the recent government ban on several single-use plastic items, we expect the momentum to accelerate further. This will give rise to significant opportunities for the Paper Industry, and we expect the demand for paper to increase in existing applications, and also in newer ones."
---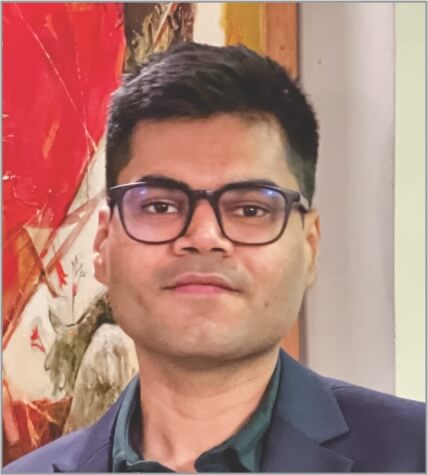 "The government's decision and implementation to ban single use plastic items from July 1, 2022 was a vital step towards sustainability. Our environmental quality is to gain in the long run and so will the Indian paper industry and its stakeholders. The paper industry has already started innovating and experimenting with substitutes for SUP items in all industry verticals with successful paper products already in the market. Almost all the major Indian paper and board manufacturers have a diversified product mix to cater to this large market that had been dominated by SUP items for the longest time.
These include paper straws, paper sticks for ear buds and confectioners, water (aqueous coated) based paper cups instead of polycoating, high strength kraft paper for carry bags, e-commerce bags and pouches and there is even a substitute for bubble wrap in paper form that can be used to wrap fragile glassware and jars.
Badruka Exim deals with all of these paper product offerings and is committed to continuously diminish the share of SUPs in the market by playing a crucial link between paper mills and our customers, as well as end users. We as an organisation have always believed and advocated paper and paper products as the future of sustainability and we are here to promote and grow these paper products as successful SUP substitutes to ensure the growth of the paper industry and to tackle the pollution caused by these plastic products on our beautiful planet."
---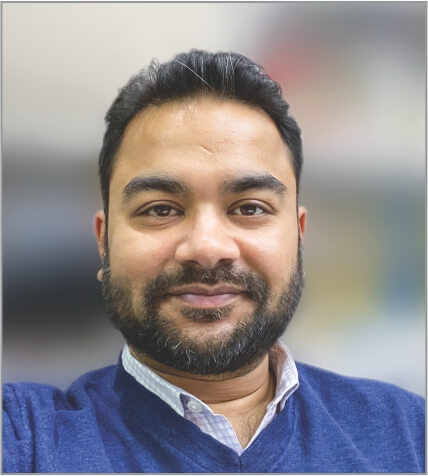 "Ever since the Plastic-Ban has come into effect, the pulp and paper industry has become the ultimate replacement source. The industry has been getting a variety of enquiries from all sectors, including – FMCG, electrical & engineering, and HORECA, to name a few.
The R&D team at the mill is working closely with the customers to develop sustainable and eco-friendly solutions for replacement. Segments like moulded grade pulp tableware, paper straws, high BF carry bags, and primary & secondary packaging in the FMCG products, have already started using paper-based solutions. In these changing times, we foresee the Indian pulp and paper industry to be playing an instrumental role in a GREEN and CLEAN future. There will be some bottlenecks and critical issues to address, but that is what happens in revolutionary times! We are fortunate to be a part of this whole CHANGE."
---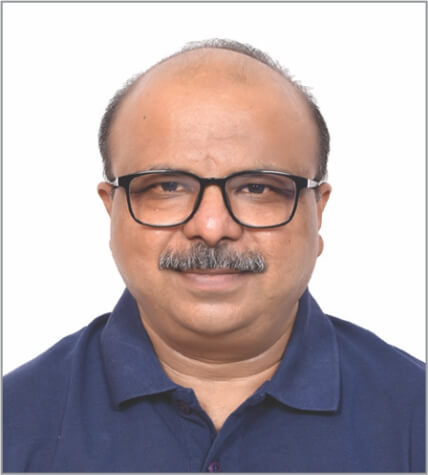 "The countrywide ban on single-use plastics including the manufacturing, usage and imports is certainly beneficial for the whole community, environment, and the future generations. In the recent past, we have witnessed the transition of several FMCG companies, e-commerce majors, etc. toward sustainable or paper-based packaging materials. This recent move by the government will further give an impetus to this favourable trend. Moreover, the paper industry and the whole corrugated boards' industry will greatly benefit and grow further as an outcome of the recent restraint on the usage of plastics."
Also Read: Century Pulp & Paper: Riding the Waves of Innovation and Expansion
---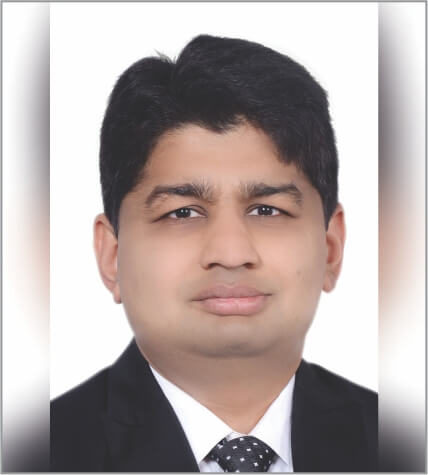 "The impact of the single-use plastic ban would be positive on the paper industry. It would increase the demand for paper by approximately 3 to 4 lakh tonnes per annum. As the paper mills gear up to fulfill the requirements in the domestic market, it would give more businesses to local paper traders like us. Paper would soon be replacing plastic straws, plastic food plates, and plastic cups. The packaging used by food delivery services such as Swiggy and Zomato would also be paper-based in the coming times. We will soon see papers of higher GSM. Also, PE coating would be replaced by recyclable barrier coating."