With the proposed multimillion-dollar investment, Smurfit Kappa is going to modernize and expand the corrugated plant with the installation of advanced machinery and commence the construction of a new 10,900 sq m building.
August 31, 2021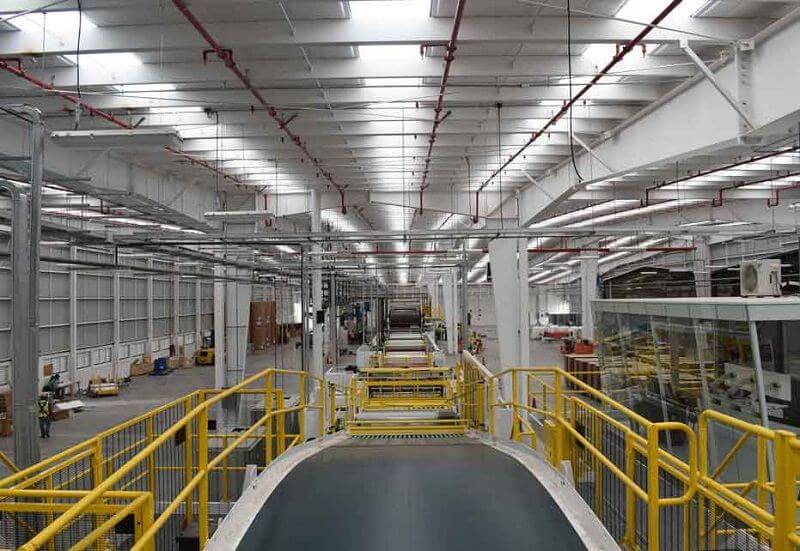 Smurfit Kappa will invest USD 22 million to expand its corrugated plant in Culiacan, a city in North-Western Mexico. This expansion is in line with the packaging company's commitment towards the Mexican market with enhanced capacity, capabilities, and products offerings.
With the proposed investment, the company will modernize and expand the corrugated plant installing high-tech state-of-the-art machinery and commence the construction of a new 10,900 sq m building having a new corrugator and an automatic Rotary Die Cutter (RDC) that is slated to be fully operational by the year-end.
Watch: PAPER MART NEWS ROUNDUP
The Culiacan facility will manufacture corrugated boxes having a moisture barrier that's designed to resist condensation. These products will also culminate in enabling the company to achieve sustainable operations with reduced use of paper that is also wholly recyclable and can be reused at Smurfit Kappa mills.
Commenting on the announcement, Jorge Angel, CEO of Smurfit Kappa Mexico, said: "Our Culiacan plant has for a long time been a significant employer in the region, and this will continue to be the case with this new investment, with a need for new operational and administrative roles, and the workforce at the plant expanding to over 300 employees."
The expansion will allow the Culiacan plant to be in tandem with the fast-growing demand and consumption for sustainable packaging solutions from the customers in the agriculture and fresh produce industry.
Also Read: Smurfit Kappa Invests EUR 20 Million in Czech Republic and Slovakia
Juan G. Castaneda, CEO of Smurfit Kappa The Americas believes that the said investment will allow the company to meet the ever-rising demand for innovative and sustainable packaging solutions across Mexico.