A new kraftliner production line, PM 27, which was supplied by Valmet to Klabin, was successfully started up on August 30th, 2021 at Puma Project in Ortigueira, Paraná, Brazil. The order for the production line was signed in May 2019.
August 31, 2021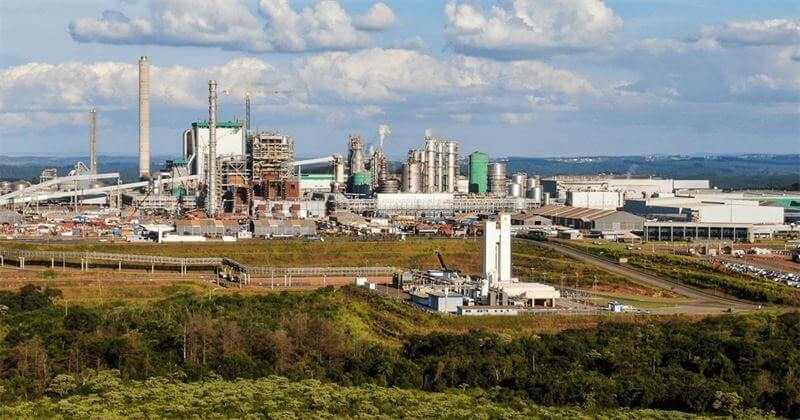 In 2019, Klabin decided to make the biggest investment in its 122-year history: Puma II project, which aims to produce 910 thousand tonnes of high-quality packaging paper annually in two paper machines. Besides the project's giant size, a remarkable feature is that the kraftliner that is being produced in PM 27 uses 100 percent eucalyptus hardwood pulp. This disruptive innovation, which Klabin believes will strongly propel its future growth, goes against the traditional thinking that softwood pulp is required to make high-quality kraftliner.
Watch: Paper Mart Fortnightly News Roundup.
Start-up work involved around 450 people in various places. During this period, a real-time integration system was used to dynamically manage the entire project progress wherever they were. In addition, advanced communication devices and remote support tools brought technology experts from Finland and Sweden into the job, ensuring high collaboration with the project team.
Valmet-supplied PM27 is a complete kraftliner paper production line with an extended scope of supply delivery, including a wide paper machine engineering package. The delivery consisted of equipment for stock preparation system and approach flow system as well as a complete multiply kraftliner machine (PM 27) from headbox to reel, followed by a winder with automated transfer rails and roll handling systems. The delivery also includes air systems for the machine, a hall ventilation system as well as a wet end chemical system and surface starch preparation and sizer supply systems.
The 9,000-mm wide (wire) machine is producing high-quality kraftliner and white top liner grades with a design basis weight range of 80-200 g/m2. The design speed of the machine is 1,200 m/min and the design daily capacity 1,555 tonnes.
Also Read: Valmet to Supply Paper Machine Grade Conversion Rebuild to its Major Customer in Indonesia.
The automation delivery included Valmet DNA automation system for process and machine controls and Valmet IQ quality management solution. The cooking and fiber line deliveries included a complete cooking plant and fiber line with a capacity of 2000 ADt per day.