The company has received contracts for some esteemed projects in the last 3 years from Emami, ITC, Khanna, Dev Products, N.R. Agarwal, Krishna Tissue, Naini, TNPL, Satia, Mehali, and many other reputed customers.


Paper Mart briefly interacted with Mr. Ashish Mukherjee, Foresight International to know more about the recent developments within the company. Mr. Mukherjee shared about the new products and services added along with the major orders received by the company. Excerpts: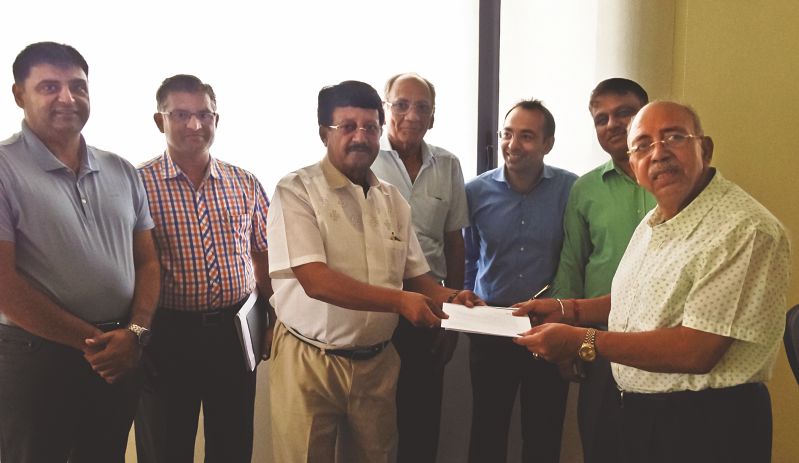 Paper Mart: Brief us about Foresight International.

Ashish Mukherjee: I started Foresight International along with Mr. Naveen Shrivastava in the year 1993. The basic objective of our company was to serve the Indian paper industry with high quality and technologically superior international products and services under one umbrella. The purpose of the company is not just to sell the products but also to work as a team for a particular project assigned by the customer. We share the technological developments happening all over the world with our customers and provide them with best possible international expert services.

This year marks the completion of 25 years of our service to the Indian paper industry. From paper processing machines to finishing house machinery and consumable products, we have been there with the paper industry, providing our services throughout. We would like to thank the entire paper industry for having their faith in our company. Our success story is a combination of international product and services, strong and skilled team, and our powerful partnership with the customers.

PM: Tell us more about your products and services.

AM: We have a wide range of products: paper machine clothing, transfer belt, shoe sleeve from HEIMBACH GERMANY, ceramic spares, hydrofoils, hivac units, former from ANDRITZ PAPERCHINE, USA, coater and size press spares from BTG, Switzerland, head box sheet from BTG Switzerland, color coating kitchen and enzyme conversion system from BVG, Germany, hoods and ventilation system from Brunnschweilier, Spain, rolls and covers from Yamauchi, Japan, ropes and roping system from Wiliam Kenyon, UK, sheeter, unwinds and packaging line from Milltex, Italy, Sheet cutter and rewinder knives from TKM, Germany, upgradation of ETP from Aqwise, Israel, and robo cleaners from Holland special showering system to save 80-90 percent high pressure shower water in high pressure showers.

PM: What are the new developments at your company's end? Is there any new product addition to the existing portfolio?

AM: We have received contracts for some esteemed projects in the last 4 years from Emami, ITC, Khanna, Dev Products, N.R. Agarwal, Krishna Tissue, Naini, TNPL, Satia, Mehali, and many other reputed customers. I would say that we are progressing fairly well.

To support the customers and stringent government policy on the environment and pollution control, Foresight has added Aqwise, a world leader in the development and implementation of innovative water and wastewater treatment solutions for the industrial and municipal markets. Aqwise works on tailor-made process design to complete turnkey projects utilizing various aerobic (AGAR, MBBR) and anaerobic (DACS, DANA) processes.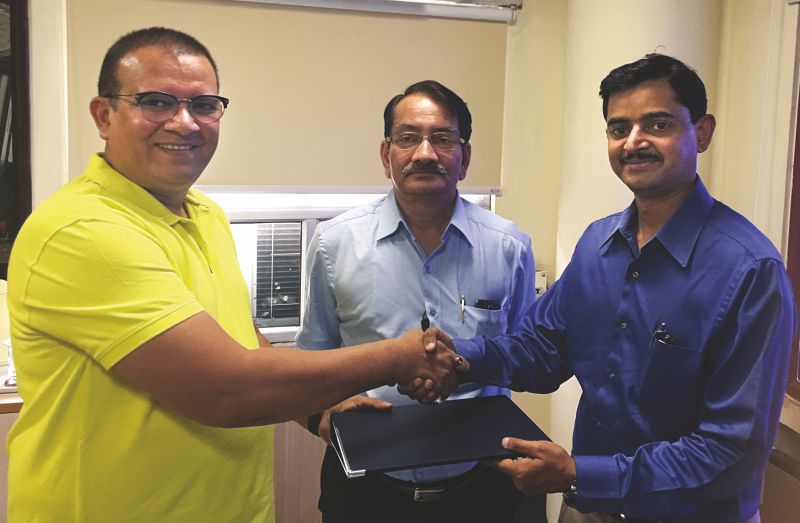 We have added few more products – A4 and A3 sheeter with total packaging line from Milltex, Italy; shoe sleeve belt, ceramic coated and high quality PU covers for soft calendar and press from Yamauchi, Japan; and, high pressure water saving showers from Robo Paper, Holland.

PM: Tell us about the major orders received in the last 4 years.

AM: We received clothing order from TNPL for machines PM1, PM2, and PM3, a major share for 2 years. Then, we have total clothing order from Krishna Tissue start up. We have sheeter orders from Emami (4), TNPL (4), Khanna (3), Devpriya (1), and Mehali (1).

Foresight received orders for hood and ventilation system from ITC BPL PM-1 A project, ITC Tribeni, Khanna, Satia, Emami board machine, MWV-Ruby two machines. We also have rewinder orders from Krishna Tissue. In addition, there is one order of Aqwise ETP from United Paper, Kuwait.

PM: Have you extended your market reach?

AM: Yes, in the last 4 years there was strong a demand from the Middle East paper industry market. They came to our support. We are getting a very good response from Iran, UAE, and Saudi Arabia.

PM: What you think about the present scenario and future growth of the paper industry?

AM: Looking at the present per capita consumption, we are anticipating reasonable growth of the packaging grade and tissue products. Presently, newsprint market has also become stable but we are expecting a steady growth for this particular segment.

Within coming 2-3 years a number of Grey field/Greenfield projects and expansion of existing machine capacity are expected. We envisage a large growth in the Indian paper industry. We have also tightened our belt to cater to the increased service requirements by our customers. We are constantly working for the industry with innovative technology and machinery to improve the production and cost saving along with environmental awareness.

PM: Anything you would like to add?

AM: Looking at the constant work and dedication for the paper industry, I would say, we are reliable company, working for the customers' benefits. We do what we commit, and the industry has understood the same. Foresight has managed to earn the confidence of the big industry leaders and we wish to do in the future as well.