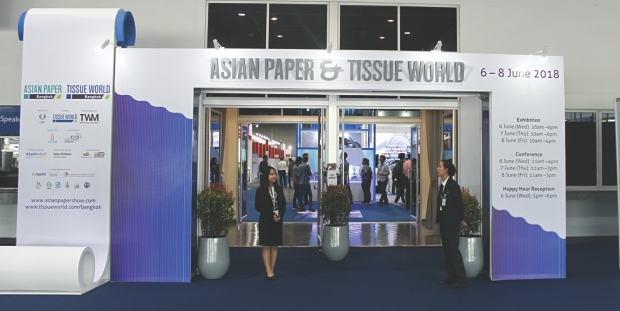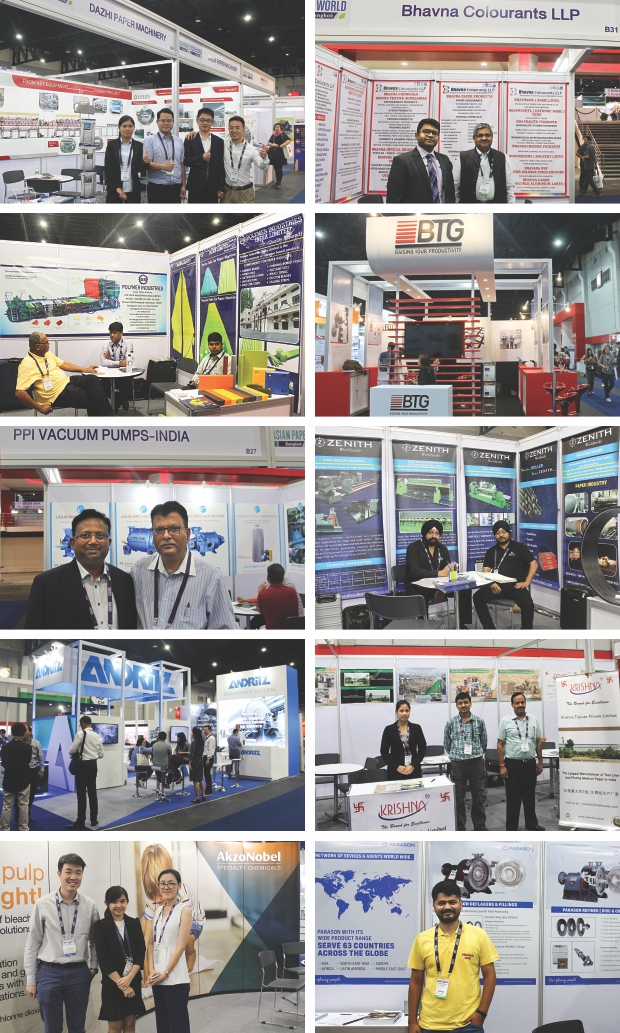 Asian Paper & Tissue World Bangkok 2018, the premier platform to meet leading industry players in the sector of the pulp, paper, tissue, packaging and related industry supplies concluded on a successful note.

A total of 3,163 industry professionals from 92 countries visited the trade show which took place at BITEC, Bangkok from 6 – 8 June 2018. Top visiting countries included Thailand, Malaysia, Indonesia, India, Vietnam and China.

During the 3-day trade show, more than 100 exhibiting companies from 18 countries showcased their latest technologies and solutions on the show floor. The profiles of exhibiting companies range from paper converting machineries, tissue packaging machineries, stock preparation, bleaching chemical solutions to sanitary product OEM manufacturing and many more.

Asian Paper & Tissue World Bangkok 2018 signalled the first joined forces of two long-standing brands, each bringing with them over 20 years of success history and a diverse and robust pool of exhibitors and visitors. The combined synergies offer exclusive and invaluable business opportunities to all regional and international industry players operating in the sector of the pulp, paper, tissue, packaging and related industries.

3-Day Conference Took Place Concurrently

Alongside the trade show was a 3-day conference featuring 23 presentations under the theme of "Shaping Success: Strategies for Sustainable Growth in Paper, Packaging and Tissue".

Mr. Wichan Jitpukdee, President of The Thai Pulp & Paper Industries Association (TPPIA) delivered the opening address at the conference on 6 June. His presentation entitled "Growth and Innovation: The Pattern for Thailand's Future" highlighted the growth and the future of the Thailand's paper industry.

Attended by over 90 attendees, the conference took place on the show floor across three days, with the first day dedicated to the Senior Management Symposium and the two subsequent days to the New Applied Technology Sessions. Among the attendees were SCG Packaging, Siam Kraft Industry, Thai Paper Company, Metso, Double A, Voith, Riverpro Pulp & Paper, and many more.

Non-Woven Pavilion Featured OEM & ODM Manufacturers from China

For the first time, an entire pavilion dedicated to non-woven products was featured on the show floor. Exhibitors in this industry segment hailed from China's Fujian province and are leading OEMs and ODMs supplying a variety of products including household paper, adult and children's diapers, sanitary napkins and other types of products for at-home usage but also for away-from-home in healthcare and construction industries. The Non-Woven Pavilion was organised in collaboration with Fujian Sanitary Products Chamber Commerce.