The e-commerce major asserts that flexible paper pouches or cardboard envelopes "are more easily recyclable by waste collection and treatment services."
November 25, 2021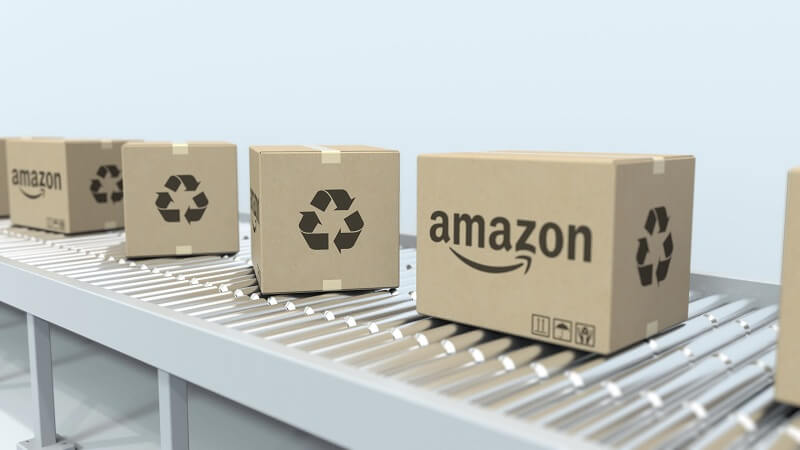 By the end of 2021, Amazon France will eliminate single-use plastic packaging used for shipping its packages to France. The plastic bags will be substituted with environmental-friendly alternatives like – paper pouches and cardboard envelopes for all orders of small items shipped from Amazon Fulfillment Centers in France because larger products are already sent in corrugated boxes.
Watch: Paper Mart News Roundup
Moreover, Amazon is going to significantly scale up the quantities of shipped products in their original packaging provided by the manufacturer, with only including a label along with the address of the customer. As per the e-commerce major, flexible paper pouches or cardboard envelopes "are more easily recyclable by waste collection and treatment services."
David Lewkowitz, Director of Operations, Amazon France Logistique commented: "Customers are now receiving an increasing number of orders in easily recyclable paper and cardboard packaging. And we will continue to innovate and find solutions to use even more sustainable materials."
Also Read: Excel Cartons: Paper Well-Accepted by E-Commerce Industry as a Replacement to the Flyer Bags
In India, the said type of cellulose packaging has already been used by Amazon India since last year. In June 2020, the e-commerce company had stated that it has eliminated single-use plastic from its packaging to replace it with paper to protect the contents of the package to ensure that they don't get damaged in transit.
In its continued efforts towards sustainability, Amazon has reduced the weight of its packages by around 36 percent since 2015 and "eliminated more than one million tonnes of packaging material, corresponding to two billion shipping boxes".