In Prakasam district, AP government intervenes to rescue farmers by announcing new purchase prices for subabul and eucalyptus by paper mills.
September 24, 2016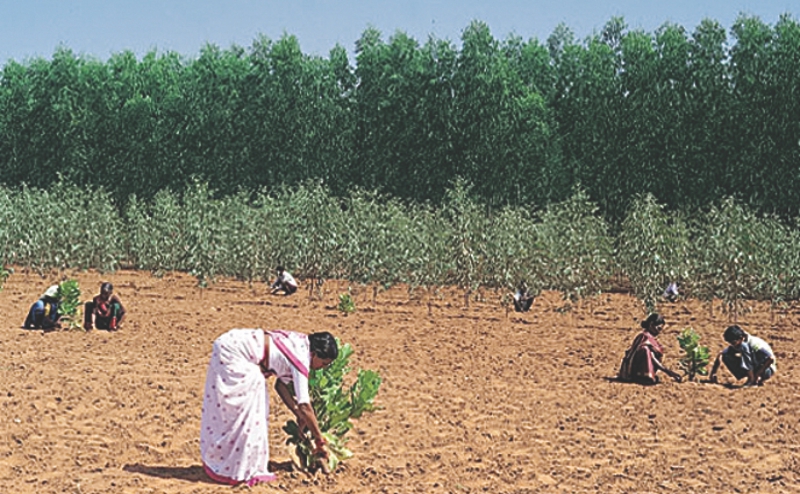 After a long discussion and meetings with farmer's representatives and the paper mills at both district and state levels, State Transport Minister Sidda Raghava Rao announced new purchase prices to rescue farmers. As per reports, the purchase rate of sababul will be Rs. 4000 per quintal and for eucalyptus will be Rs. 4200 per quintal. These rates were decided after intervention of State Agriculture Minister P. Pulla Rao and Chief Minister N. Chandrababu Naidu.

The Indian paper industry needed 120 lakh tonne of wood pulp per year, the overall import of wood pulp and waste paper during 2014-15 was only 35 lakh tonne. The industry met the balance requirement from farmers and by clearing bamboo from forests. The rate announced for eucalyptus would be remunerative only if the logs were purchased in debarked condition. Also, the farmers were against fixing rates for logs at the district level and pressed for a uniform market price for logs across the state.