The group's new capacity addition in paper by 250,000 tonnes is expected to give stimulus to its premium office paper business worldwide including India.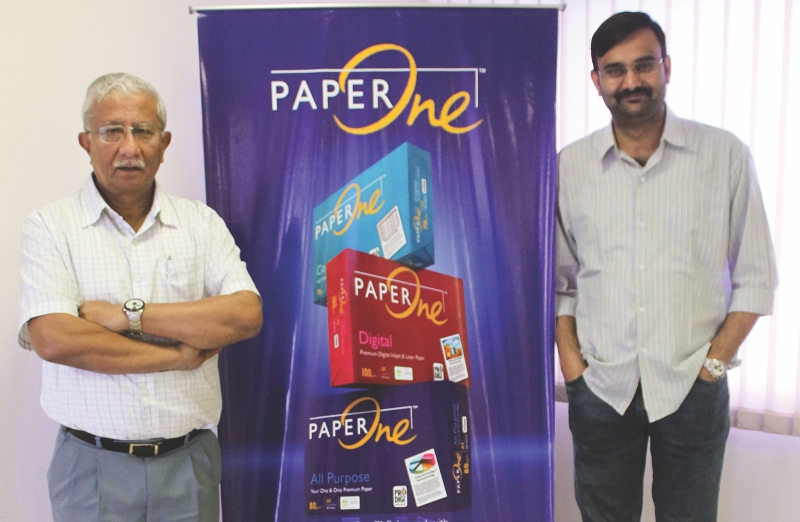 APRIL Group, one of the largest and most technologically advanced pulp and paper maker, is capable of producing up to 2,800,000 tonnes of pulp and 850,000 tonnes of paper per year. The group is set to add another medium-sized paper machine of 250,000 tonnes/year at its location Pangkalan Kerinci in Riau province of Indonesia. The 2008 completion of Pulp Line 3 made Riau home to the largest integrated pulp and paper mill in the world with a production capacity of 2.8 million tons per annum, and the new capacity addition in paper would take its total production to 1,00,000 tonnes.

After this addition, the APRIL's operation in India is expecting more influx of its papers in the Indian subcontinent, where the group has witnessed 60-70 percent demand growth y-o-y for its paper over the last few years. APRIL's PaperOneTM, its flagship brand, continues to enjoy its premium position in India because of its quality and sustainability parameters and is likely to get a fillip after the capacity addition. Paper Mart held a brief conversation with Mr. Swapan Guha, Director, APRIL International Marketing Services (India) Pvt. Ltd. to know about APRIL's marketing strategies for India, challenges therein, and opportunities in times to come. Excerpts:

Are there any new developments at APRIL worth sharing with us?

"As we are enhancing our position in paper business, PaperOne is also experiencing quite upsurge in its demand. It is basically through the PaperOne brand that we want to flourish in the market." – Mr. Swapan Guha.
We intend to increase our paper production capacity with the installation of a new medium-sized paper machine of 250,000 tonnes/year at our location Pangkalan Kerinci in Indonesia. The machine should commence production by the end of September this year. After this addition, our paper capacity would go over 1 million tonne in Indonesia. The paper that we supply in this subcontinent comes from our Indonesian mill. This 250,000 tonne increase in the paper capacity predominantly should make paper availability to the subcontinent much more than it is now.

As you are aware, our mills are always over booked and we get complaints from our customers for delayed deliveries owing to shipping and long turnaround time. We hope, after the start-up of this machine, there would be a significant improvement in the delivery time. Moreover, we have found that APRIL's paper is well accepted over the entire subcontinent and there is increasing intake of our paper here with demands increasing every year. We are now trying to cover the geography in even better way and hope that this new machine would help us greatly in doing so.

Contrary to the market trend, where most of the companies all around the globe are trying to fill up their capacities, we are a company which is always over-booked, both in pulp and paper; nothing is produced to stock, everything is produced against order.

Over the years, how has India performed for APRIL so far as acceptability your products is concerned?

See, as I already admitted, our products are well-accepted in India and the demand is increasing steadily for both pulp and paper. However, India earlier was predominantly a pulp market for us and we were a fringe player in terms of paper. Over the last few years, the paper intake has increased significantly and we have recorded an around 60-70 percent demand growth y-o-y for paper, which seems to be continuing awhile.

APRIL therefore has witnessed a considerable demand growth for its paper in the subcontinent of late. On the contrary, on the pulp side, we have shrunk in India, largely because of domestic capacity addition for pulp in Indian mills. However, for the subcontinent as a whole, our pulp business has also witnessed growth as there has been a significant increase in consumption of market pulp in Bangladesh.

And, if we talk in terms of PaperOne, your premium brand, would it be the centre of all your enhanced market presence?

Sure, it would be. PaperOne continues to be APRIL's flagship brand, supplied globally with the same specifications, packaging, and format. The brand offers a range of premium quality office paper made from 100 percent renewable plantation fiber and designed for the most demanding printing and copying tasks. Moreover, PaperOne products are also PEFC certified, ensuring they are sourced from legal and sustainably managed plantations. Owing to these reasons, this brand is universally accepted including India. As we are enhancing our position in paper business, PaperOne is also experiencing quite upsurge in its demand. It is basically through the PaperOne brand that we want to flourish in the market.

What opportunities does APRIL foresee in the Indian market, especially in terms of covering the pan-Indian market for its products?

You see our objective is to be present in particularly the value added segment in paper. We do not wish to be present in lower-end or low-price segment and we are very clear about that. We are operating everywhere in top segments, essentially driven by our top brand PaperOne. The volumes will continuously increase primarily because there is the growth in India in absolute terms. There is increase in paper demands for premium brands and we do not see any new capacities coming up in India. Most of that growth will have to be fulfilled by the imported paper. Since we are already present and are spreading our network, our presence would be felt even more in days to come.

Any specific market development initiatives you are taking?

As initiatives, we are trying to work with our channel partners and are aiming to increase the number of partners in times to come. We are also looking at the secondary and tertiary levels of distribution to make them robust and well-coordinated. In essence, we are focusing more on the network of the distribution system. Being an imported paper, our strength lies in the coastal areas; so we are trying to set up arrangements with some major stockiest and distributors in the main coastal regions or port cities to distribute within some geographical distances which work out to be logistically competitive.

Anything you would like to add to this conversation?

See, there are still a lot of challenges in terms of logistics, particularly in the mainland away from the port and we are still kind of figuring out how to make our presence felt more into the heart land (when I say heart land it basically means areas which are away from the port). Up to a port, it is easy for us in terms of logistics, the challenges come when we move away from the port. So, that is what our initiatives and actions are going to be focused at.